Today I'm going to be talking about TriPollar Geneo or how you can have an oxygen facial at home.
I'm really excited to share the secrets of this tool.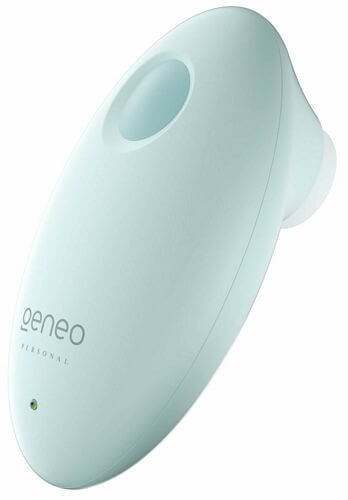 I hate these commercials promising a flawless complexion, looking 10 years younger and showing a 16 year old girl whose only skin defects are a few freckles!
The truth is our skin is gonna get old and all we can really do is look our very best now.
Oxygen Facial at Home
Oxygenation is the trend these days in the beauty world. And for a good reason. It's a real breakthrough in skin care.
So obviously a lot of companies started selling home oxygenation treatments, only that they don't really work. That's because most of them just throw oxygen at your skin but oxygen can't penetrate your skin and enter your cells. If it could we probably wouldn't need to breathe.
Geneo is a personal oxygenation beauty device for home use.
The company that makes Geneo previously made the TriPollar STOP and TriPollar POSE.
They also have an in-salon treatment device, which uses a combination of Radio Frequency, Ultrasound technology and Oxygenation.
This device harnesses the oxygenation element of the technology and it's fantastic in terms of the results that it gives and the technology that it uses.
It's normally something which can only be done in salons.
How Geneo Works
Tripollar Geneo Facial Device
Geneo works by releasing lots of tiny C02 bubbles onto the surface of the skin. This triggers the body's natural release of oxygen to the blood cells within the skin, boosting circulation and leaving you with a bright, glowing complexion after the treatment.
It's a 2-in-1 device, so it also offers facial cleansing alongside oxygenation. It's designed to exfoliate, oxygenate and nourish the skin.
During the treatment, work the device in circular motions to activate the capsule that will release CO2 bubbles.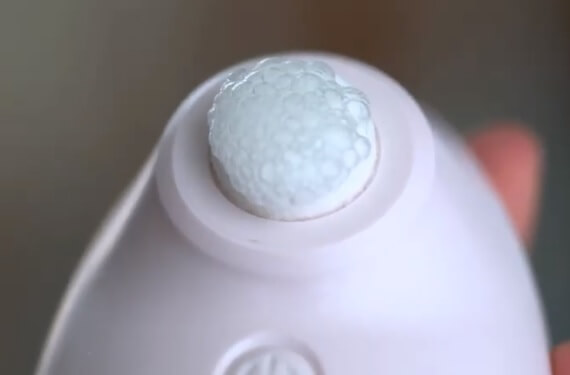 You will feel a few different sensations.
You should do a small sensitivity patch test first to assess your reaction.
Once finished, wash your face with warm water and pat dry with a towel or cloth before applying some anti-aging cream.
Now I'm gonna explain the science behind Geneo.
Real oxygenation of your skin happens when oxygen reaches the skin cells from inside the body. Pollogen's unique technology doesn't put oxygen on your skin but creates a layer of CO2 bubbles on the face, causing the body to release oxygen to the skin cells. In science it's called the Bohr effect.
The oxygen of the skin cells then increases the flow of blood in tiny vessels and encourages skin rejuvenation. That's real oxygenation.
With Geneo, they've found a way to shrink their technologies so you can also use it at home.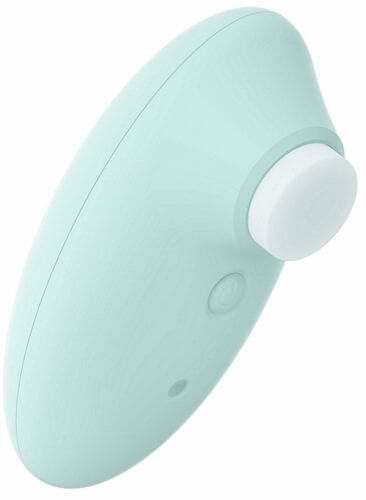 Here's how it works.
First you exfoliate the skin.
Then the CO2 molecules are released so the oxygen molecules in the bodies flow towards them.
Lastly you pamper your skin with nutrient-rich active ingredients.
That's it. Just a few minutes and your skin looks very best for days.
So if you want to look yourself, only better in just a few minutes with home oxygenation that actually works, get Geneo.
Click Here to Buy Geneo + Free Delivery + Free Gift Worth $49.99
How to Use Geneo
In case you've missed it, oxygenation brings oxygen to skin cells, helps boost the circulation in tiny blood vessels and makes the skin look fresh and glowing.
Geneo is made by Pollogen, inventors of the proven medical grade oxygenation technology already used in tens of thousands of clinics worldwide.
Before using the device for the first time be sure to read the user manual.
Carefully charge the device until its battery is fully charged and its LED indicator light is steady green.
Cleansing
Attach the cleansing brush to the device by pushing it into its holder.
Remove all makeup from your face.
Wet your face and apply a generous amount of your cleansing soap.
Turn the device on, move the brush in small circular motions all over your face.
Avoid treating too close to the eyes.
After three minutes the device will alter its vibrations to indicate end of recommended treatment time.
Turn the device off.
Rinse your face with lukewarm water.
Disconnect the brush from the device by gently pulling on it.
Rinse the brush under running water and dry with a cloth.
Clean the device with a moist cloth, towel or wet wipe or by rinsing it under running water.
Oxygenation Treatment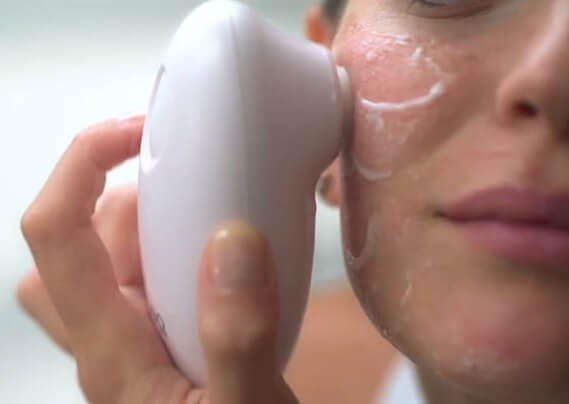 Before performing the oxygenation treatment for the first time, it is recommended to perform a skin sensitivity test to check for any skin reaction to the skin care products.
Cleanse your face with soap and water.
You can use the cleansing brush.
Remove the capsule from its wrapping.
Using your thumb, push the capsule gently into the holder.
Apply a sufficient amount of the Geneo primer gel to cover your entire face.
Turn the device on.
Move the capsule in small circular motions all over your face.
Ensure that the capsule is in continuous contact with a skin and gel.
Micro bubbles will appear as a result of the interaction between the capsule and the gel.
These are CO2 bubbles which stimulate oxygenation from within your skin.
During the treatment, the capsule will become slightly abrasive, creating a gentle exfoliation effect.
Continue the treatment for three minutes.
After three minutes, the device will alter its vibrations to indicate end of a recommended treatment time.
The capsule is for single-use only.
Turn the device off.
Press the eject button to remove the capsule.
Use a tissue to clean off any remaining gel from your face.
Then wash your face with lukewarm water.
Clean the capsules holder thoroughly.
The device is waterproof and can be rinsed under running water.
Testimonials
Geneo Personal Testimonials
Is Geneo Worth It?
The Geneo costs $199. Having the same treatment just once in the salon is usually between $120 and $150. It does vary and 9 out of 10 times you have to have a few treatments. It tends to be a course of 3, 6 or 8 treatments in the salon.
So, this type of oxygen facial at home is really worth it.
Click Here to Buy Geneo + Free Delivery + Free Gift Worth $49.99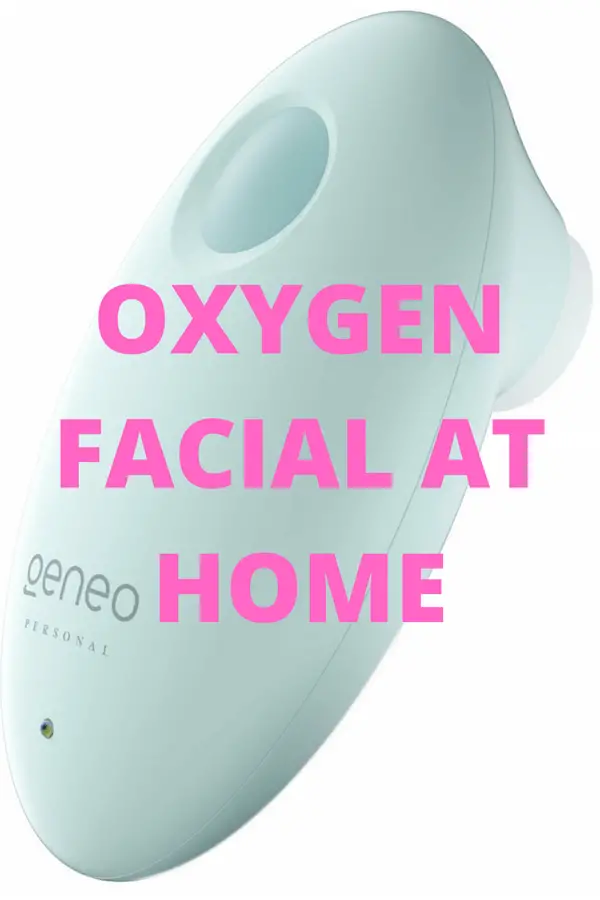 This article is part of a topic cluster on Best Skin Care Tools.
Continue reading: 3 BEST At Home Microdermabrasion Machines
Oxygen Facial at Home – Geneo Review