Introduce an extra workout into your life with these compact, portable mini pedal exercise bikes, which fit under desk to increase strength, flexibility, and stamina.
Stamina SPS Mini Exercise Bike with Smooth Pedal System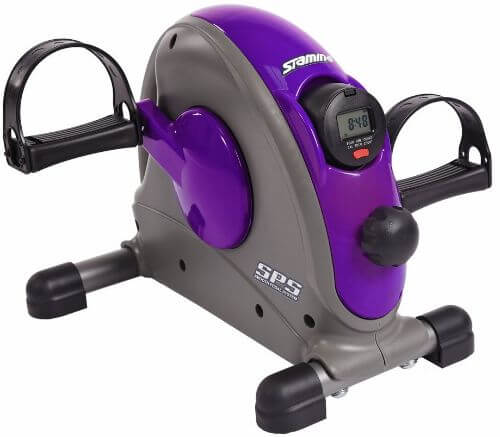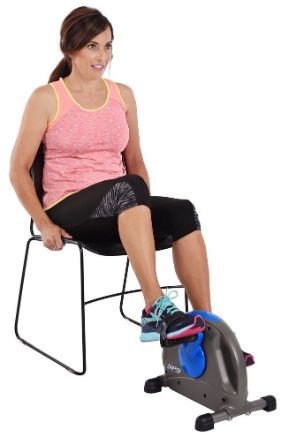 Sunny Health & Fitness Magnetic Mini Exercise Bike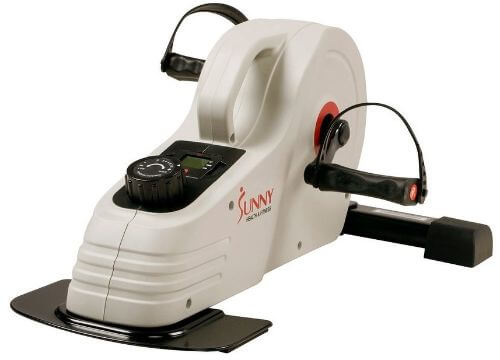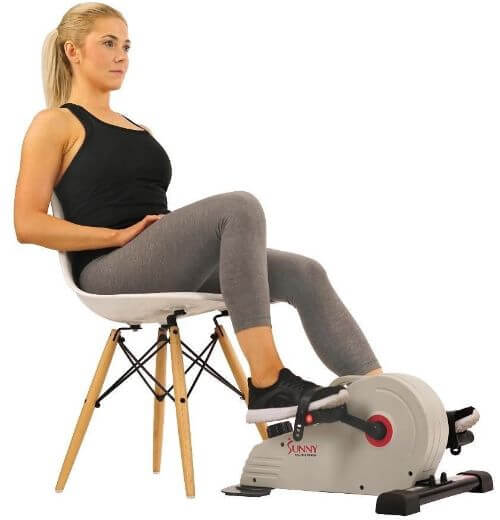 Stamina WIRK Under Desk Exercise Bike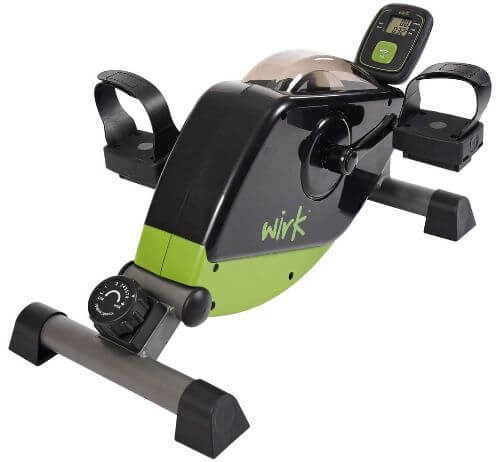 Pedal Exerciser Portable Mini Exercise Cycle with LED Display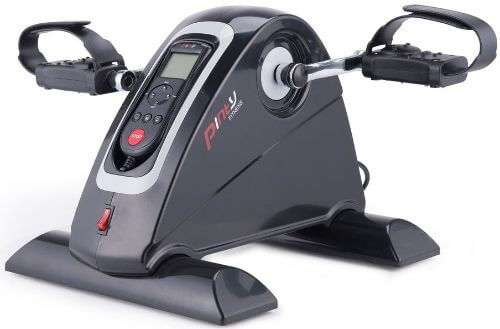 Marcy Mini Cardio Cycle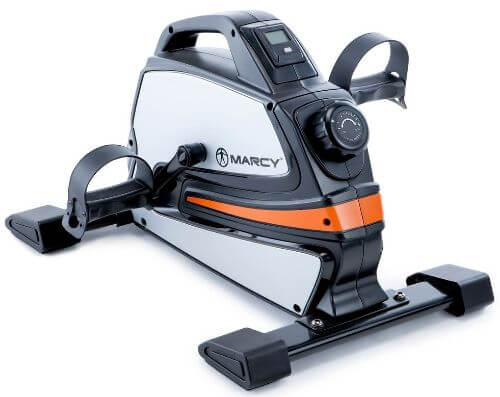 PROGEAR 1000 Under Desk Exercise Bike with Free APP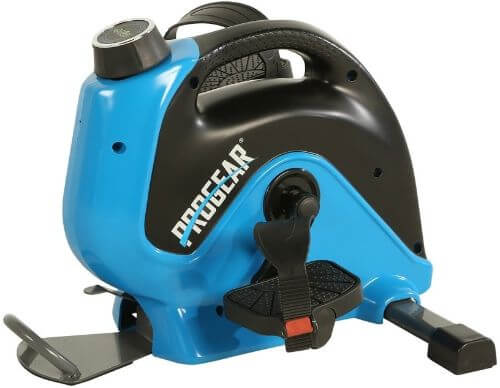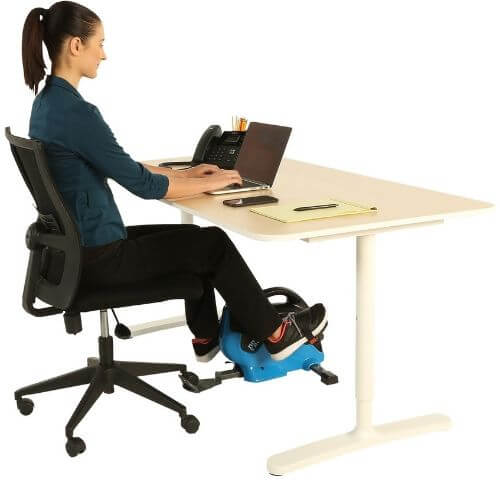 FitHealth Portable Mini Exercise Bike Pedal Machine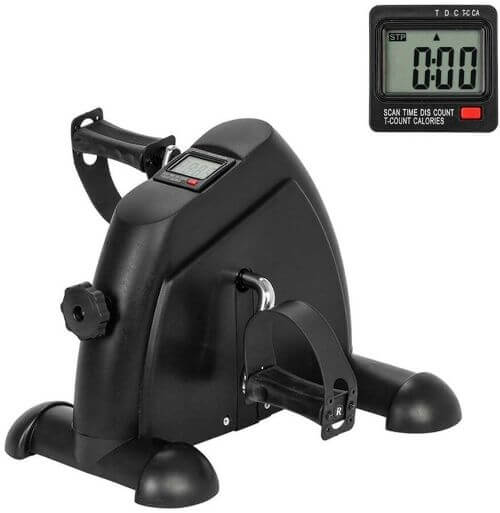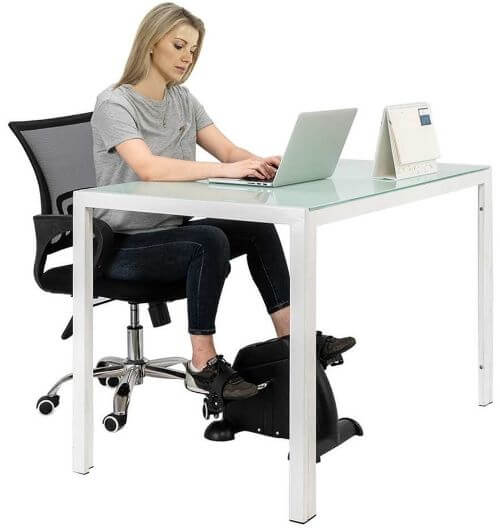 Exerpeutic Activcycle Motorized Pedal Exerciser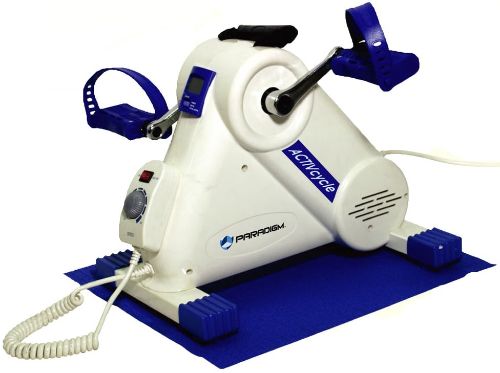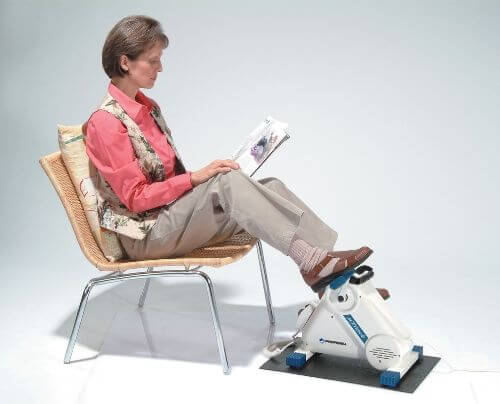 Motorized Mini Cycle Exercise Bike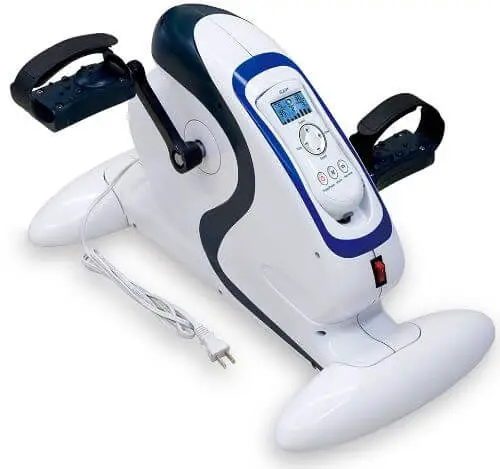 Stamina SPS Mini Exercise Bike with Smooth Pedal System is one of the few pieces of equipment that you can use anywhere. Unlike other mini bikes, the pedaling motion will not be jerky, since the bike uses a gear system. This also prevents a bike from skidding.
To control the intensity of your workout, simply turn the dial to the desired resistance. Even at its highest intensity, the motion will still be smooth.
For added security, the mini exercise bike comes equipped with textured pedals and adjustable straps. Simply move the bike with a convenient built-in handle.
You can target your upper or lower body with the cycle to get the most out of your mini bike workout.
The tilting multi-function monitor let's you view motivating stats, such as work out time, stroke count and calories burnt so you can track your progress.
Make exercise convenient and fun with the Stamina mini exercise bike with smooth pedal system.
As you age, maintaining mobility and sometimes regaining mobility becomes increasingly important, especially if you want to stay independent and keep up with your kids and grand kids. One of the easiest ways to do this is with the mini cycle.
You will be able to tone and strengthen your upper and lower body. It is as easier as using the cycle on a table for your upper body and on the floor for your lower body.
You will be able to adjust resistance to suit your fitness level so it will never be too challenging. Getting your heart rate up will increase you endurance and improve your cardiovascular health.
A mini cycle is easy to use. You don't have to balance or mount and dismount. It is as easy as sliding your hands or feet under the pedals.
Most of them come assembled or only require a few pieces to be connected. Finally mini exercise bikes are small and convenient, you can take them just about anywhere sou you will be able to use them in your home or office. And because of their size and simplicity, mini cycles are very affordable.
If you are short on space or money, but want to prioritize your health, a compact cycle is a great option.
Most of us have busy lives, with work or a family to take care of. For this reason it can be very hard to get to the gym.
But with the under desk exercise bikes you can increase your endurance, improve your overall health and burn calories. All in the comfort of your home or even in the office.
You can pedal freely under a desk without hitting your knees thanks to the low profile design. This means that you don't need to give up your productivity for your health.
Stamina WIRK bike has 8 levels of magnetic resistance. What is important is that the bike is quiet so you don't need to to worry about disturbing your co-workers or yourself.
Stamina WIRK also has comes with a wireless monitor that can you can put on your desk. The monitor tracks your workout time, calories burned, distance and more.
You can very easy adjust the intensity mid workout using a simple tension dial.
Your feet will be secured all the time no matter how quickly or intensely you're pedaling thanks to the textured pedals and straps.
If you've been thinking about cardio but can't find the time to do it, then it's time to desk exercise with the under desk exercise bikes.
Enjoy a quiet low impact exercise with the Sunny Health and Fitness under desk magnetic cycle.
Slide your feet onto the pedals with adjustable straps and achieve a seven inch stride length smoothly, quietly and consistently on this under desk machine.
Increase blood circulation, joint range of motion and improve lower body muscular endurance while enjoying a very low impact workout experience. Bump up the exercise intensity as you cycle through eight levels of smooth magnetic tension.
Switch up your exercise when you use this machine on a desk level surface to engage muscle groups in your upper body as you pedal forward with your arms.
Track your activity data such as speed, time, distance and calories burn with the battery powered exercise display.
This under desk elliptical is easy to store. Weighing just over 19 pounds, you'll be able to move it anywhere. With this machine you're in control. There's no need to be plugged into the wall to operate the machine.
Best Home Exercise Equipment For Beginners & Weight Loss
9 Mini Pedal Exercise Bikes