Are you considering buying an indoor rowing machine? We'll help you sort through all the things to consider when buying a rowing machine.
Also should you join a rowing studio or stick with buying a rowing machine for your home.
We'll answer that question at the end of this article. You don't want to miss it.
Keep in mind the following indoor rowing machine buying considerations.
Many companies are coming out with rowing machines. It's understandably confusing if it's your first time trying to buy one. Our buyer's guide will help you make the right purchase.
History of Company or Product
Research the history of the company and the product itself. Consider the length of time the company has been around and what type of reputation they have established.
this is a great way to find out if the product has been adequately tested by users. A good quality rowing machine will stand the test of time.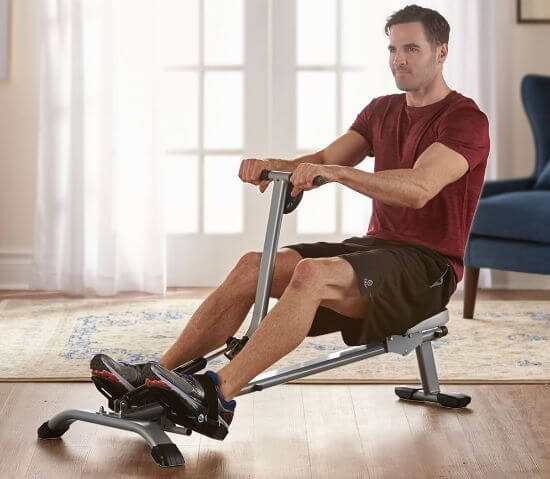 Product Dimensions
This will tell you the actual footprint of the machine. You can easily find measurements on the product page or the company's website. Using a measuring tape, measure both vertical and horizontal dimensions of the area you're planning to place the machine.
This will give you a great idea how the machine will play out in your space. You need to know whether or not it will fit.
Product Weight
This is going to be another important factor. You can easily find the product weight on the product listing page.
Do you have to carry it up many flights of stairs before using it or do you plan on picking it up and using it anywhere you want.
A lightweight rowing machine may be the best option for you.
Best Rowing Machine Under $300
Noise Level
Most people won't even consider this when purchasing a rowing machine, but if you live in a small apartment with many neighbors, is this machine really loud, is it going to cause a sound disturbance to other people nearby.
If you're living in the country where you won't be bothering anyone, noise might not be a factor.
The best way to research the noise level is to search for it on YouTube, find videos of people using the actual machine. You should be able to hear what the machine actually sounds like, evaluate how the noise level will play out in your own space.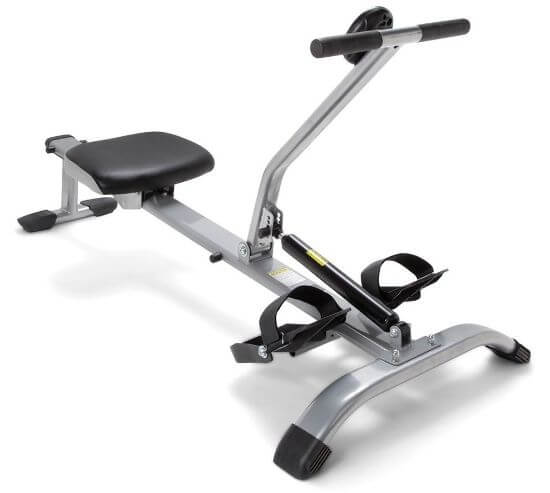 Machine Users
Who else is using that particular type of rowing machine. Go on Facebook and type the name of the machine in the search bar, then see what kind of pages and groups exist. If there are many, you can be sure that a lot of people are using that machine.
Plus members are supporting each other in different ways. It's an excellent way to learn about the machine and how others use it. You can also search for hashtags of the machine name. Check out the types of posts and users of the product.
Machine Maintenance
Take a critical look at the maintenance of the machine. Here are three important things to consider.
Do you have easy access to replacement parts if something breaks
Who will perform the maintenance? Does the company provide videos on how you can perform the maintenance yourself or do you have to call a technician to do it for you. This could inevitably cost you more if something breaks.
How easily can you repair it. Does it require special tools or will it only require common tools you might have at home. If you don't have the tools, are they easy to pick up at a hardware store.
Machine App or Software
Research the app and software for the machine you're interested in.
Does the product or company have an existing app or software? Go to the app store or play store and then search for the company name or product name. This will give you an idea if an app that supports your machine exists or not.
Read Reviews
The best place to do this is by doing a Google search for the product or company. You can also search for a comparison of the product versus another brand.
Another great way is to go on Amazon and read the reviews. Read all the different star ratings, not just the 5 star ratings. This can tell you a lot about a specific rowing machine.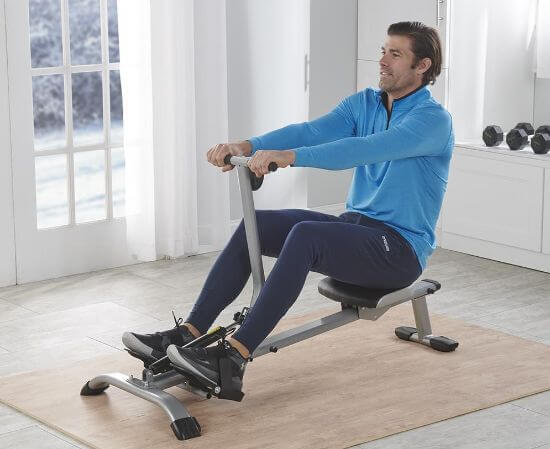 Space Saving Rowing Machine (Easy Storage)
Transportability
This might be important, especially if you need to move it from one point to another.
Does it fit in the back of your car, will it break into multiple pieces for transportation, can you easily move it down your stairwell, even after it's been assembled?
Price
Finally the price. This is where many people start the discussion. They think of the price first and that becomes the limiting factor.
We recommend that you take the price into consideration last. Consider all the other aspects and then look at the price to understand the value of the machine.
Then what does price play into it. Perhaps making a more expensive purchase is better, because you're getting newer technology or a better user experience. If those things are important to you, then budget may not be an issue.
Or maybe you realize that some upgrades and features do not necessarily justify the bump in price. You can choose to go with a lower range product. Find one that fits your needs and budget.
Used Rowing Machines
After considering all these factors. there is still one important option to consider. Check out used rowing machines.
You can find used rowing machines pretty easily if you're diligent. The easiest way to do this is by searching your local marketplace on Facebook or Craigslist.
You can also look on reselling apps. Search for used versions of the machine you're interested in.
Buying brand new is not necessarily the best way to go. Look up what the machine is going for at a used rate. Maybe you'll find an older model or a comparable machine for a few hundred dollars cheaper.
Most machines are going to be in decent condition because most people aren't using them and this is how you can find good deals.
They often sit unused. Look up what the use price is and compare it with the new retail price. The difference is a good indicator of how the machine will hold its value over time and how it will perform over its lifetime.
If the price drops significantly from its brand new price, then people don't really value the machine long term. However if those two values are pretty close, then that's a good indicator it has held its value for one reason or another over time.
Use this in your decision making.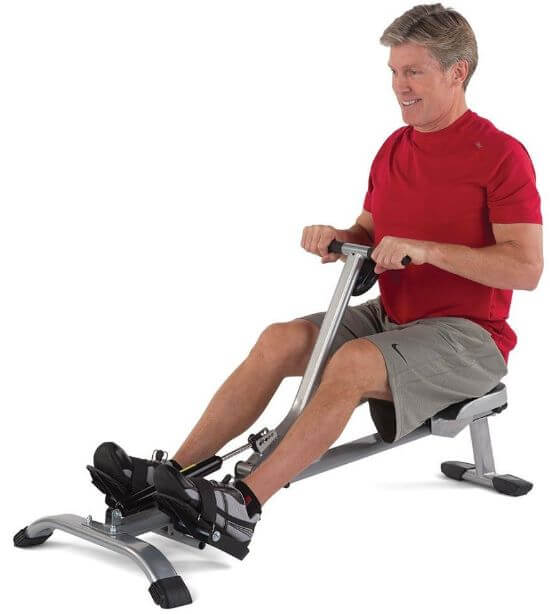 Rowing Studios
Do you want to buy a rowing machine for your home or would you rather join a studio?
Do a quick Google search and see if there's a rowing studio close by. This is a great way to try it out and see what kinds of machines they are using. You may even find a machine that suits you.
You may also want to enroll in a class experience and compare it with a solo experience at home. Which do you enjoy most?
This will depend on what kind of fitness enthusiast you are. This might also be worth considering if you enjoy having a personal coach. There are even online program options and class experiences available now. Check them out.
Over time they might save you money versus spending all your money up front on a new rowing machine.
Buying a rowing machine is a great choice. It can be a great investment, but it can be hard to sort through all the options. It's critical that you end up buying the perfect machine for you, not what everybody tells you to buy.
Evaluate your options so you end up with a machine that you can enjoy for the long run.
We hope this guide helps you make the right decision.
See Best Home Exercise Equipment For Beginners & Weight Loss
Tips For Buying an Indoor Rowing Machine