Are smart electric toothbrushes worth it? The short answer is no and in this article we going to explain why.
Smart electric toothbrushes are simply not worth it for the vast majority of people. You don't need a smart toothbrush to be able to clean your teeth and gums to a good standard.
Even the most advanced electric toothbrush with the latest brushing technology and features relies on you as the user to actually move the toothbrush around the mouth to actually pick the toothbrush up and use it for the recommended two minutes and to do that twice a day.
It's as a result of that we don't typically recommend smart electric toothbrushes.
Our top recommendations tend to be brushes that offer a good cleaning performance, have the essential features built in and are good value for money.
At the time of recording that's the Oral-B Pro 2 2500 in UK and Europe, it's the Oral-B Smart 1500 in the USA, it's the Philips Sonicare ProtectiveClean 4100 in Canada and the Oral-B Pro 2 2000 in Australia.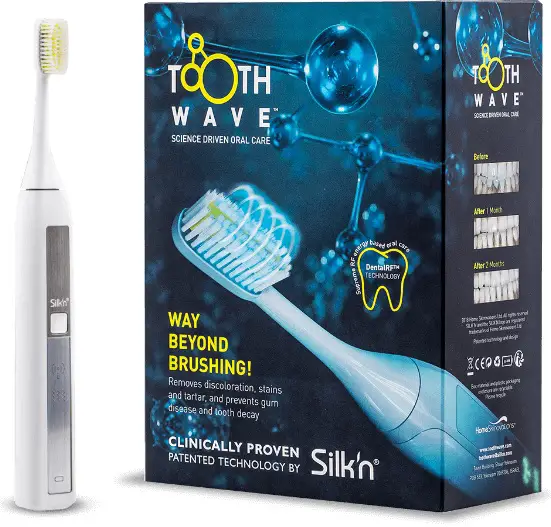 We've tested many different electric toothbrushes, 25 of those are considered smart. So we've tested our fair share of smart electric toothbrushes and some are definitely better than others and some can certainly provide some benefits, if you're committed to taking advantage of the technology on offer.
But as we stated, none of them will actually make you better at brushing because it still relies on you.
What they're ultimately going to do is remind you, encourage you and motivate you into creating better habits, which will ultimately lead to better oral health care overall.
But you're generally going to pay a premium for these smart electric toothbrushes. They can be as much as five times the cost of a regular good value electric toothbrush.
Many of the best value electric toothbrushes will come in for less than a hundred dollars, whereas many of the smart electric toothbrushes will cost more than a hundred dollars. In fact, in many cases they cost multiple hundreds of dollars.
If you really do want a smart electric toothbrush, that's fine by all means, go ahead, but just be aware that it is going to cost you a premium and it's not actually going to clean your teeth any better.
If we were to recommend one it would be the Philips Donicare DiamondClean Smart. That is what we consider to be the best overall smart electric toothbrush available on the market at this time.
But there are new models coming to the market all the time.
For example, the Hum by Colgate is a very good value option smart electric toothbrush that's available in the USA. But the DiamondClean Smart is the pinnacle of electric toothbrush technology. It cleans really well, it has a fantastic box contents, it's well built, the technology works really well in terms of the position, detection and the education that it gives you.
It's a really refined product but you're gonna pay a premium for it.
We asked a dentist what his opinion on smart toothbrushes were and whether they're worth it and this is what he had to say:
"Not really. A smart toothbrush is one with Bluetooth technology. This is developing all the time and in the last few years has emerged from just connecting to a timer, to being able to connect to an app on your phone. Some smart toothbrushes also send reminders as to when you should change your toothbrush head. There is no evidence currently available to support the use of a smart toothbrush over a normal electric toothbrush. As a dentist, i would point out that many of the benefits advertised by a smart toothbrush can be gained more affordably elsewhere, such as by setting a calendar reminder on your phone, or by learning proper techniques from videos and your own dental professionals."
In fact, smart toothbrushes can almost be too clever. They can make the simple more complicated, they can send multiple alerts and reminders and you can potentially be in a position where you've essentially got data overload.
This is of course going to be personal opinion.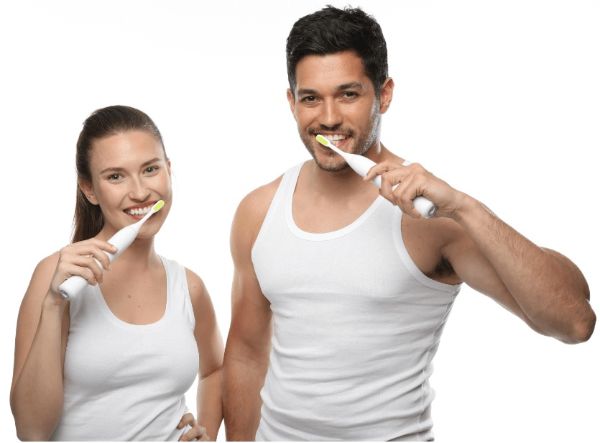 If you're motivated by reminders and lots of brushing data then fantastic. You'll really gain something from this if you're committed.
But for most people we're bombarded by notifications and the last thing we want is for our toothbrush now to be reminding us that we need to brush our teeth. of course we should be brushing our teeth but you really want your toothbrush to be doing that.
The bathroom is perhaps one of the places in the home that many of us don't take our smartphones. So do we need to change that habit with the introduction of smart electric toothbrushes.
Now of course not all smart toothbrushes are made equal. There are definitely some better and some inferior products out there. The technology is developing all the time.
We've seen quite a lot of evolution over the last few years in terms of the technology and we're also seeing the prices come down and it's being built into more toothbrushes much more affordably.
So it's quite probable that in the future there will be more toothbrushes with smart technology. It's just going to happen.
But at this time we simply don't recommend going and getting a smart toothbrush specifically over just a good value electric toothbrush.
Although they can make things more complicated, there are potentially some advantages.
We're starting to see some smart toothbrushes that encourage you to brush and actually give you rewards for brushing, such as points and those points can be used or converted into prizes, be that money off or free products.
In some respects that does equal a payoff, because you're actually giving your data to these brands and the data is worth money to these companies. They can use it for market research and understanding brushing habits. That's a whole different discussion.
There are innovations coming whereby the smart technology can actually reward you financially and it can pay to have a smart toothbrush that's collecting that data and giving you some money off in the long run.
We will continue to review smart toothbrushes. We're not saying they're bad per se. there is definitely some great innovation out there but we're just saying that for the vast majority of people you simply don't need a smart toothbrush to be able to clean your teeth better and that a smart toothbrush won't automatically clean your teeth better because it still relies on you.
What you should also consider that is smart toothbrushes typically need more components built in, they may come with additional,accessories, which of course has an impact on the environment.
Do you really want to be impacting the environment with features and functions that you may only use for a couple of weeks, unless you're really committed to the cause.
Hopefully that gives you a little bit of insight as to why we don't generally recommend smart electric toothbrushes as a must have.
How to Choose the Best Electric Toothbrush
Are Smart Toothbrushes With App Worth It?