This laser baseball cap for hair growth is changing lives!
I am very careful with my words. What I'm very careful about is using the phrase life changing, because it is overused to the point where sometimes it doesn't mean much when we say it.
When I reference a product and I say that it's life changing, it's not like a diamond or a ring. Those are life improving. Or they bring a smile to our face.
This product changes lives!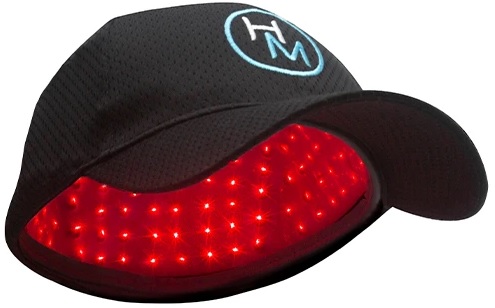 Because if you are one of the 80 million Americans who suffer from hair loss, you know that that's already changed your life.
It changes the way you think about yourself, whether that's right or wrong, it changes the plans that you make, the clothes that you wear, the way you style your hair.
It's probably top of mind often, especially when you look in the mirror.
While frankly it shouldn't be that way, it is that way!
Laser Hair Restoration Cap
HairMax is FDA cleared, clinically proven medical device.
I know it seems almost like I'm mistaken because I'm talking about a baseball cap.
But underneath this baseball cap is the laser device itself. It features high number of lasers – 202 of them!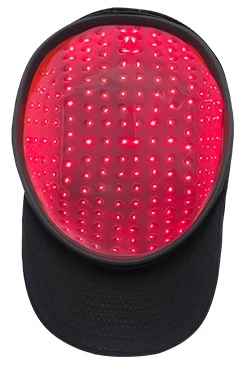 Those 202 photo lights are bathing your scalp in rehabilitation that actually promotes hair growth. I'm not just talking a few hairs here and there.
Laser Baseball Cap Results
Please look at these before and after pictures: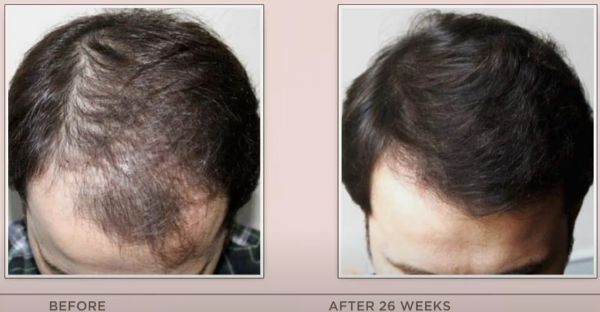 This is the life-changing part that I was referencing.
You are getting 1 year money back guarantee because it takes time.
As you can see, in 26 weeks this gentleman went from clearly losing his hair to did he have some kind of procedure done? Those are not plugs, that's his own hair.
After 26 weeks and all he had to do was wear a baseball cap 15 minutes, three times a week.
But as we know, hair loss doesn't care about gender. Both men and women suffer from hair loss. With women in particular, it's even more emotionally powerful.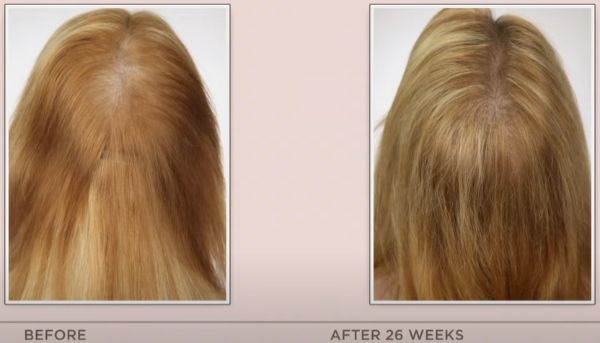 From the before to the after, this isn't even like 'oh I see the improvement!' It almost looks like a completely different head of hair. And in many ways it is, because it's hair she did not have before.
I know that a lot of people are thinking about making this investment. Yes, I do acknowledge it is an investment, because it's high number of lasers.
But it works and there was a lot of research and clinical trials put behind it to make sure that you get the results you want.
I'm going to share the information that you'll need to make the best decision, because it isn't necessarily for everybody, but it is for millions of you.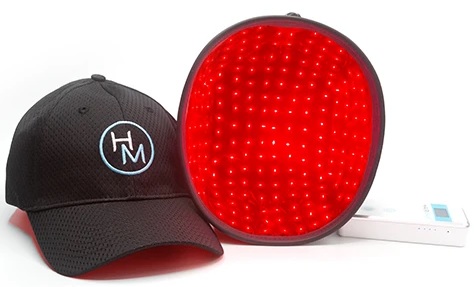 It just takes 15 minutes to run and you'll hear a little beep when it's done. But as it's bathing your scalp, you don't even feel it. The gentlest warmth is all you will feel.
While you are wearing it, it's actually promoting hair growth.
Let me show you the color choices.
You can have it in black and obviously men and women can wear this. It has hook and loop closure on the back, so it fits most everybody.
You can also get it in pink, purple and white.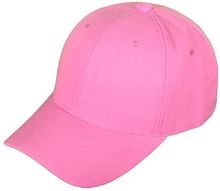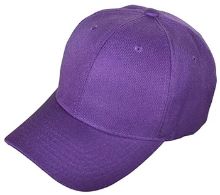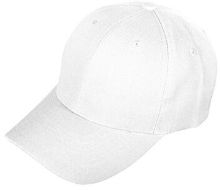 It comes in a carry case but you'll never have to plug this in except for when you're recharging the actual module.
This is as easy as it gets, but it's also more effective than ever before.
There are a lot of people who owe HairMax a big thank you for literally changing their lives.
That's what HairMax is all about. They are out there to treat and help people who are suffering from hair loss, because we know how emotional it can be for women, but for men as well.
There is a lot people out there that have had success with HairMax.
This device is really going to make you smile.
They've taken all that great HairMax technology from the laser combs and the laser bands and they've combined it into the easiest, most effective treatment that you could find.
If you can wear baseball cap, you can regrow your hair!
It almost seems too good to be true.
Like really all I have to do is put this on my head, turn it on for 15 minutes and do that three times a week. How can it really be that good?
Laser Headband For Hair Growth
Laser Cap Before & After
But these photos prove over and over again that it really works.
It does take time. This doesn't happen overnight. But in 26 weeks, look what has happened: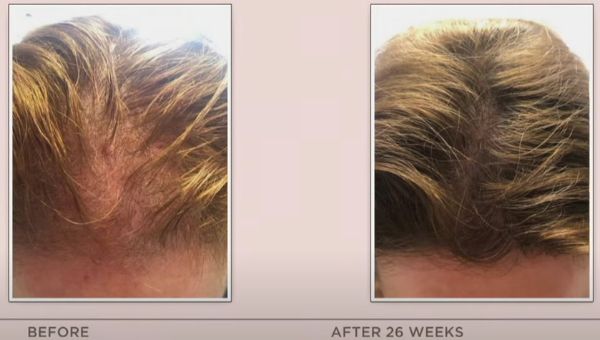 Look at hair in that before picture. Look how thin it is. This is a condition called female pattern hair loss. It's it's also known as hormonal genetic hair loss or hormonal hereditary hair loss.
And look in that after picture, 26 weeks after, her hair has grown back in, This isn't a cover-up, it's not powders or fillers, that's her actual hair growing back in and filling in those thin spots on her scalp.
It works on the guys as well: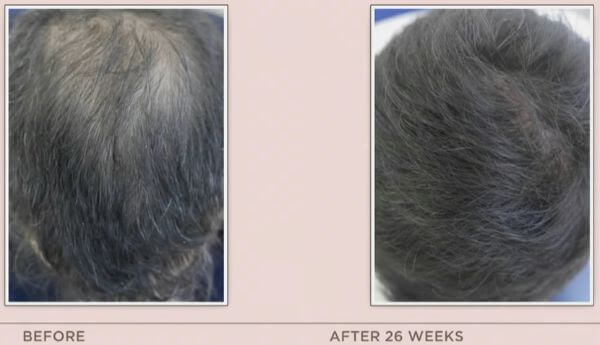 Look at that picture on the left. You can see through his hair, he's got thinning throughout that crown.
Look at that after picture now. Look how thick and beautiful that hair is. That's only after 26 weeks of using the laser cap.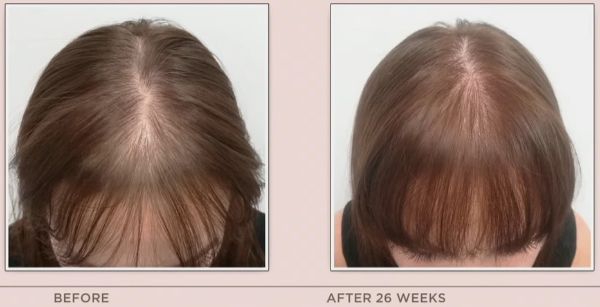 Look at this after picture. Not only has the part filled in completely, look at the bangs, look how thick and beautiful those bangs are now.
Now she can walk around, hold her head high with confidence and pride. It's unbelievable.
I think for both men and women, the stigma, the presumption, the myth is that it just it is what it is. It runs in the family. And literally it does.
According to the American Academy of Dermatology, hereditary hair loss is the most common form of hair loss. 80 million men and women suffer from hereditary hair loss.
Because the word hereditary is in there, we presume that means it's in my DNA, that means it is what it is. They don't realize that that actually can be changed, that that can be turned around, if you catch it in time.
Our parents or out grandparents didn't have HairMax, they didn't have a choice, but today you have a choice.
It works on men or women, it works on all colors of hair, all styles of hair. If you color treat your hair, if you highlight your hair, if you curl your hair, if you straighten it, it doesn't matter.
There's a new hair that goes in. It's your hair and you can color it or treat it just like your real hair, because it is your real hair.
How it Works?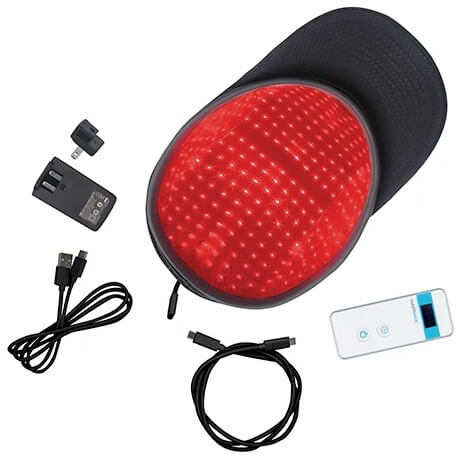 First, there is the controller that is connected to the cap itself.
The controller has a battery in it. They now use a new battery that is a little bit bigger, it's about a quarter inch bigger. It's twice the battery capacity. This new battery is going to last for twice as long as the old battery.
You don't have to recharge it as often, but you do need to recharge it when you first get it home.
You're gonna be excited to use it, but for the first time charge it four to six hours. There are little blue lights on the side there that will tell you what the battery level is. Each little blue light represents 25 of the battery capacity.
To get started, you unplug your charging cable and you plug your controller cable into the same hole. Make sure you plug it in all the way, it goes in till it clicks into place and it stays in there.
You're going to take the other end and you're going to plug it right into the little pigtail connector coming off the back of the cap. Push it in so it snaps in place.
Now you are ready.
It's one button operation.
Just push the button and it even beeps to tell you that it's on. Put it right on your head.
You don't have to use the cap that comes with it. You can use your favorite hat to wear with it. It's totally up to you.
As you are wearing it, what's happening with your scalp?
Therapeutic light energy is going down to your hair follicles, where it energizes those hair follicles, it gives your hair follicles the energy to start growing again.
If you're that person, if any of this resonates with you, if you see any of those photos and you say that's me or I see myself being that person down the road, click here to order now.
Wear it for 15 minutes, three times a week. You have 1 year to try it out!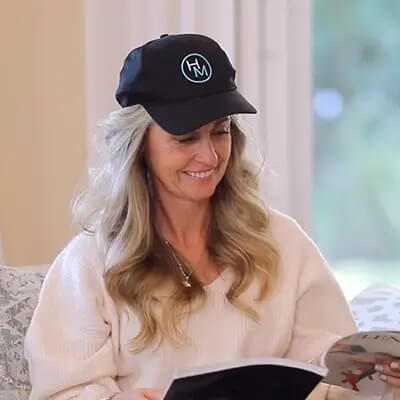 And get excited because your life is about to change for the better, as it was for so many men and women.
Click Here to Buy PowerFlex Laser Cap 202!
P.S. HairMax is also offering PowerFlex Laser Cap 272. It uses 272 medical grade lasers. More lasers, more power, means better and faster results. See here.
Best Laser Comb For Hair Growth
Do Laser Caps For Hair Loss Work?
Laser Baseball Cap For Hair Growth (Hair Restoration Therapy)