If you are looking for the best place to buy bed sheets, here you will find out about a site that sells bed sheets that people are raving about.
These are Miracle Sheets!
The main striking feature of this bedding is that it's infused with natural silver fibers that eliminate 99.9% of bacteria.
Every time you lie on your bed, the bacteria that resides on your skin gets transferred to the sheets.
When this bacteria mixes with sweat, saliva, and more, unpleasant odor is produced.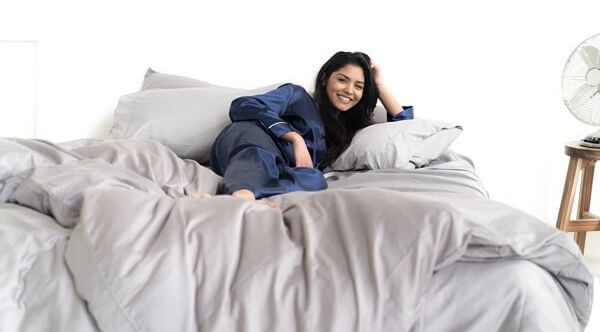 By infusing a silver material in the sheets, the bacteria is killed off. Silver ions have a positive charge that attracts bacteria like a magnet, destroying 99.9% of microbes before they reproduce.
This means that when you are not in your bed, the embedded silver fights odor-causing microbes that standard sheets do not. No more odor and no more frequent washing.
Added benefit is that once bacteria is gone, there will be no more skin irritation, no more clogged pores, no more acne and blemishes.
These hygienic Miracle Sheets are light and soft and they are very temperature friendly.
They look good and feel good! And you will wash them 3X less frequently!
Common bedding is a breeding ground for microbes. But these silver infused bed sheets will always give you a clean bed to sleep in.
There are two Miracle sheet sets available: Signature and Extra Luxe.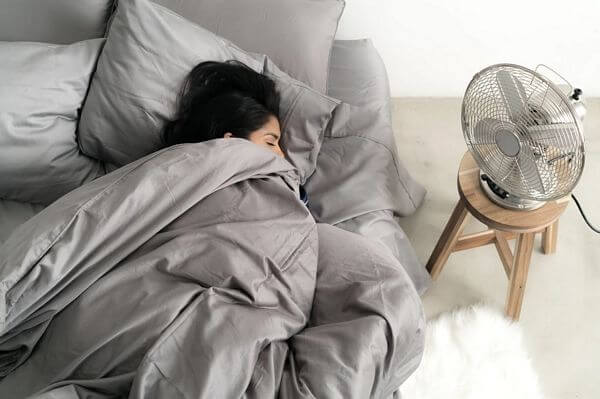 They have similar constructions with two main differences: weave and thread count.
Signature: this set is made with Supima cotton in a percale weave, which creates a distinct cool and crisp feel. These sheets have a 350 thread count, delivering a balance of softness and durability.
Extra Luxe: this set is designed with a sateen weave and 500 thread count. These sheets are smoother and heavier than the Signature set. They are also made of Supima cotton, which has great overall breathability. The Extra Luxe sheets are designed to reduce heat retention.
The only place where you can currently buy Miracle Sheets is their website.
Both sets include one one flat sheet, fitted sheet and two pillowcases.
They are available in twin, full, queen, king, and California king sizes. Fitted sheets have a pocket depth of 16 inches.
Both sets are available in three colors: white, sky blue and stone.
Miracle provides free shipping, a 30-night sleep trial and a limited 5-year warranty.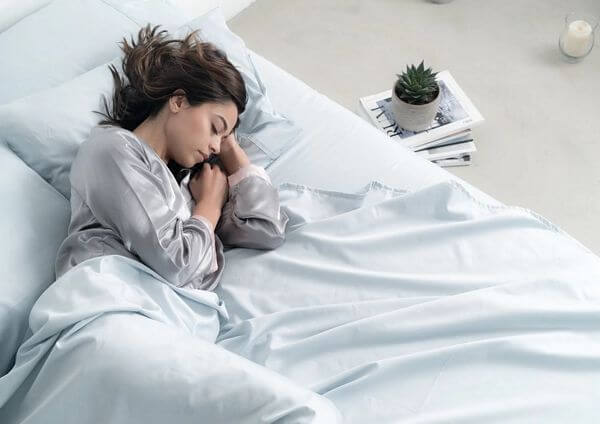 How to Choose Bed Sheets?
Buying these pieces of bedding is not usually a difficult task, but it is important to take into account certain aspects to buy the best possible products. Here are the key features to consider when making the purchase.
Material
This is the main aspect to consider when buying any type of bedding.
Many fabrics are used to manufacture these pieces, but cotton is the most commonly used material. It stands out with its high quality, comfort and breathability.
But you should keep in mind that there are different types of cotton. The best is the one known as Egyptian cotton, since its fibers are extra long.
There is also pima or supima cotton, whose fibers range in size from medium to extra long staple. Sheets made with this material are more affordable than Egyptian cotton.
Another recommended option is cotton-polyester. These are sheets that are made with a mixture of these two materials in a percentage of 50-50. Thanks to this, they are light, flexible, soft to the touch and do not wrinkle. Unlike 100% cotton sheets, these are more affordable.
Cotton, in its different combinations, is not the only alternative. You can also find microfiber sheets (polyester and other materials), which are the most economical and although they are more durable, they are less soft than cotton. Silk models are another option. These are soft to the touch and if properly cared for can last a long time. Their disadvantage is that they are usually expensive.
Fabric
Once you have chosen the material of the sheets, you should pay attention to its weave. This characteristic is what determines how the final feel of the piece will be and how long it will last.
There are several types of fabric, but the most prominent is percale. It could be said that it is the standard weave, since in it the horizontal and vertical threads cross each other as in a basket, for example. It is widely used because it is balanced, fresh and, practically, the most pleasant on the market at the moment.
We also recommend the sateen fabric, which is a little softer and warmer than the percale, as well as the flannel sheets, which are made of wool and can be combined either with cotton or other synthetic materials.
This fabric is soft and a brushing process is applied in which a fine metal brushes the fabric to create the fine fibers.
Another type of fabric that exists is microfiber, which is used for sheets of the same material. It is a dense and super-tight fabric, thanks to which it generates great resistance to wrinkles and water.
Threads
When buying a fitted or flat sheet, you will surely see that some manufacturers emphasize a lot the number of threads.
But you should keep in mind that this is not everything and that a large number of threads is not a guarantee of quality, since this figure can be inflated by manipulating the manufacturing process of the sheet using low quality threads.
Do you know what manufacturers mean when they talk about the number of threads in the sheet? This number indicates how many threads there are per square inch of fabric in the piece (vertical and horizontal). This characteristic influences the softness and durability of the sheet, so it is recommended to look for models that have a high number of threads.
However, there is no need to exaggerate. What textile experts recommend is to opt for sheets with at least 200 thread count. Ideally, perhaps, it would be better to buy 500 thread count sheets, but from 800 thread count upwards, the quantity is no longer important.
Size
Bedding items come in different sizes, since mattresses have different dimensions. Depending on the one you have, you will have to choose the size of the sheet. To do this you must consider the height or depth of the mattress and the type of material it is made of.
If you do not take this into consideration, with the added weight the corners of the sheet could come loose or if the sheet is very large, irregularities could form on the surface that will be a nuisance at the time of sleeping.
If your mattress is 150 x 200 cm you can not look for a model of 150 x 200 cm, but you should choose a top sheet of 240 x 280 cm. If your mattress is smaller, you can buy a 200 x 200 cm sheet. If it is a mattress for babies, you should opt for a crib sheet of approximately 70 x 140 cm.
Design
This aspect has nothing to do with the quality of the sheet, but with its visual aesthetics and, therefore, it is important.
The design chosen will depend on your taste, as well as the style of the bedroom where it will be used.
One option that never fails is white sheets, as they look elegant and combine with any decor, which is why they are the favorite color of hotel sheets. Of course, you can also buy green, blue, patterned or whatever you want. It all depends on your taste and whether it is for adults or children.
Finish
You should also consider the finish of the sheets, as this plays a key role in the quality. Most sheets go through a chemical process to avoid wrinkling after use or washing.
Avoiding wrinkles is important because it makes the work easier, however, it is best to opt for models made of organic cotton, without chemical compounds, or with the least amount possible so that your rest is much better.
The different models of bed sheets
Bed linens can be classified according to the type of material or fabric with which they are made. The three main options you will find are as follows:
Natural fabric model: they are usually the best, as they are the softest and most breathable, although they are more expensive. Natural fabrics include cotton, silk or bamboo.
Synthetic fabric model: these are the sheets made of synthetic fabrics such as polyester, nylon, rayon, etc. They are more economical, but less fresh than those made of 100% cotton.
Thermal model: these are usually sheets made of coraline, a material made of 100% polyester with a velvety feel. Another ideal option for winter are sheets made of fabrics such as flannel because they can keep the heat well.
How Often to Wash Your Bed Sheets?
Best Place to Buy Bed Sheets