Where to buy good quality bed sheets?
We know where you can buy bed sheets that will blow your mind.
It is not a brick-and-mortar store. It is a website by Miracle Brand!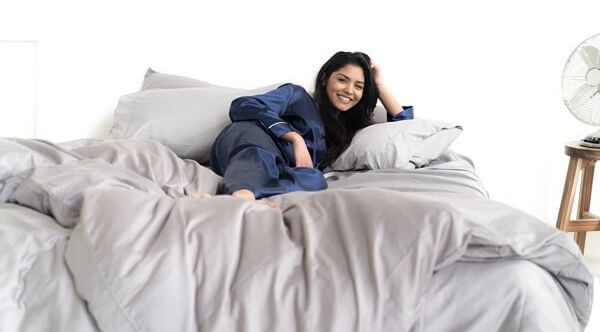 Miracle bedding is infused with silver fibers that prevent bacterial growth!
The silver not only kills bacteria, it also prevents bad odors, which means less laundry.
You can choose between two sheet sets: Signature and Extra Luxe.
The Signature Sheets feature a percale weave, while the Extra Luxe Sheets feature a sateen weave and have higher thread count.
Both sets are made with high-quality Supima cotton that features extra-long fibers, resulting in enhanced softness and durability.
Both sets are also OEKO-TEX Standard 100 certified, which means there are no harmful chemicals.
Miracle Sheets have above-average durability, temperature regulation, and amazing comfort.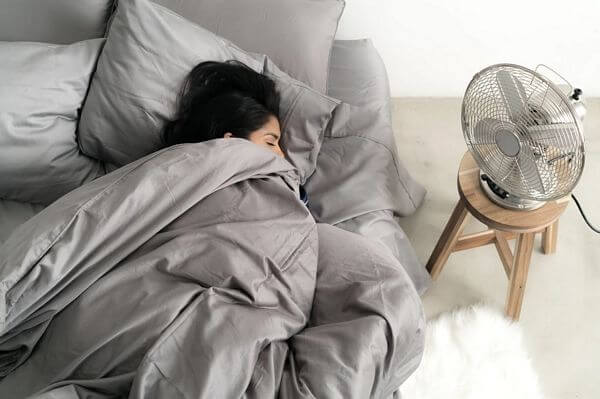 Both sets include one fitted sheet, one flat sheet, and two pillowcases.
They are available in twin, full, queen, king, and California king sizes. Fitted sheets have a pocket depth of 16 inches, meaning they can fit high-profile mattresses.
Both sets are available in three neutral colors: white, sky blue and stone.
Miracle sheets vary in cost, depending on which set you purchase.
Miracle provides free shipping, a 30-night sleep trial and a limited 5-year warranty.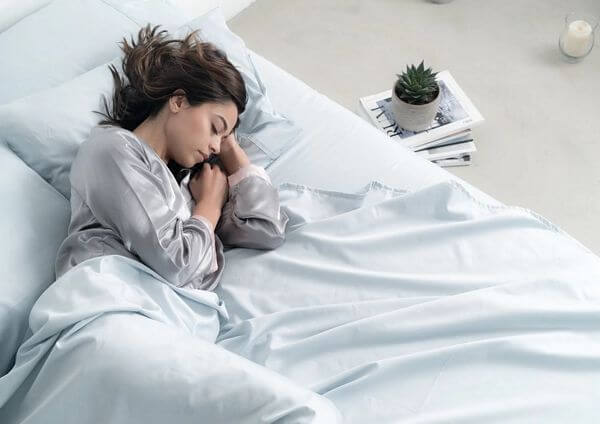 What to Look For When Choosing Good Quality Bed Sheets?
Surely it has happened to you that you went to buy sheets and there was so much information that you ended up choosing without knowing if it is the right thing that will suit your own needs.
That is why it is important to know what you want.
Maybe you like very soft sheets, or that they do not wrinkle, that they are light, that they have design, that they are only functional, if you sleep alone or with a partner, if you need a king sheet or some other size.
It will be much easier to make the right decisions when you know exactly what you want.
Here are the most important variables to keep in mind when choosing the perfect bed sheets.
Fabric composition: Sheets can be entirely made of one fiber (cotton, linen, silk, bamboo, etc.) or have combinations of natural and synthetic fibers (polyester, nylon, rayon, etc.). The most desirable and of high quality are the 100% cotton sheets, due to the natural qualities of this fiber. However, cotton blends with synthetic fibers also have their advantages, such as the fact that they do not wrinkle and are quick-drying.
Thread count: This refers to the number of threads per square inch of the fabric. The more threads, the softer the sheets will be. The higher thread count will make the fabric denser, firmer and stronger. The variety of yarns in our sheets range up to 1000 thread count sheets.
Type of fabric: This factor is perhaps the least considered, but equally relevant when choosing between one sheet and another. The type of fabric will be determined by the way the fabric is constructed, that is to say, by the way its threads are interwoven and by the different treatments it is given, once it is already constructed. In this sense, a set of 100% cotton percale sheets will feel different to the touch than a set of 100% cotton sateen sheets, as the latter is softer to the touch, as well as having a smooth and lustrous surface. Likewise, sheets with stone washed treatment will be softer and more supple.
Keep in mind:
– Generally, sheets are made of 100% cotton natural fibers and combinations of fibers, the most common being 50% cotton and 50% polyester.
– There are 200 thread count sheets composed of 50% cotton and 50% polyester, as well as 200 thread count 100% cotton sateen sheets, or 200 thread count stone washed cotton sheets. In short, the type of fabric is as important as the number of threads and the construction of the fabric. That's why you should look at the fabric composition, thread count and type of fabric.
Which sheets are the best to sleep on, depending on your body temperature?
Choosing the perfect sheets for your bed is not only a question of aesthetic design, but also of fibers.
Whether you are one of those who pull your foot out in the middle of the night or one of those who get up in the middle of the night in search of another blanket.
The best bedding on the market may not be the best choice for you. We know that natural fibers perspire better, but no matter how much money you spend on them: the range is so wide that it's easy to end up with a bad nighttime companion.
Here's what we've found from manufacturers' recommendations that can help you get a good night's sleep, whether you're a pillow-turner looking for the cool side or you lie on your back under a pile of blankets all night long.
If you're an induction oven: percale sheets.
When you're faced with the cotton sheets, the two most frequent choices are percale and sateen. Percale is not a material but a high-quality weaving technique, which can be found in 100% cotton or blended with polyester or linen. With it, a very tight pattern is achieved, which also makes the fabric last longer than others. Specifically, it is knitted by alternating the stitches backwards and forwards, allowing air to circulate. They are usually the ones used in hotels: fresh and crisp.
If you spend the night like a statue to avoid stepping on the cold side: satin sheets.
Satin, unlike percale, is knitted with four stitches on the right side and one on the reverse, which gives it a plusher feel.
The silky sheen of satin sheets may lead you to believe that they are the best choice for those who get hot at night, but it's exactly the other way around. The fabric is tighter, which makes it hold heat better. It also feels nice and wrinkles less than calico.
If your phrase is "Winter is coming": flannel sheets.
Flannel is a soft, insulating fabric, so it has traditionally been used to make warm clothing. In fact, it was a popular fabric among farmers and lumberjacks or people who worked outdoors in the 19th and 20th centuries, although it was originally made of wool and now we can find it made of cotton or synthetic materials.
Flannel sheets also have a little more weight (grams per square meter) than the previous ones, perfect if you prefer a more solid sheet instead of ultra-heavy blankets.
If you don't identify with either, there are other options.
Neither hot nor cold is a possible option. Also, your preferences may change seasonally. In this case, investing in different fabric qualities depending on the outside temperature is not necessarily the solution. There are materials that act as thermoregulators, avoiding extremes.
The first thing you should do is look at the thermostat. Most of us keep the house at a regular temperature of 21 degrees throughout the year, even if we turn off the heating or air conditioning at night.
Linen sheets are a flexible alternative. Although it's a material associated with summer, its hollow fibers give it a natural ability to absorb moisture from the air and release it again as humidity levels change, so it keeps you cool in summer and retains warmth in winter. Plus, it can withstand decades without losing quality.
Where to Buy Bed Sheets? (Good Quality Bedding)