This is the knee massager that helps alleviate pain and stiffness by applying heat, vibration, and air compression to the affected area of the knee.
The compression wrap uses heat therapy to help increase blood flow, reduce inflammation, and relieve joint discomfort. This makes the wrap an excellent choice for people who suffer from disorders such as arthritis, injuries, or other ailments.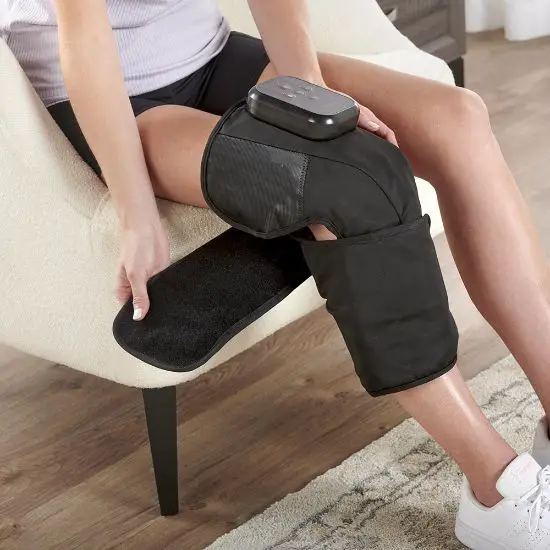 In addition to this, it provides a vibration massage, which helps to relax the muscles, as well as an air compression massage, which may be used on its own or in conjunction with the heating elements to provide a complete triple therapy treatment.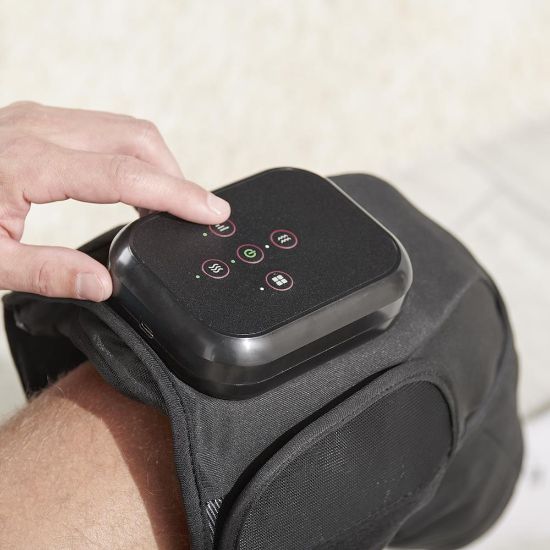 Charges with a USB port. Hook-and-loop fasteners that are adjustable for a secure fit on most knees. It can be worn on either the left or the right leg.

Heated knee massagers provide targeted relief and relaxation for the knee joints and surrounding muscles.
They combine the benefits of heat therapy and massage techniques.
The devices generate soothing heat to improve blood circulation and relax the muscles.
Massage functionality, such as vibration or kneading, helps relieve muscle tension and reduce stiffness.
Adjustable settings and intensity levels allow customization based on personal preferences and needs.
Heated knee massagers are portable and user-friendly, often featuring adjustable straps for secure placement.
Additional features may include timers for controlled massage sessions.
They should not replace professional medical advice or treatment.
Consultation with a healthcare professional is recommended for chronic or severe knee conditions.
Heated Knee Massager – Triple Therapy