Today we are doing a review of the Bear electric adjustable bed frame.
What got me excited about the Bear adjustable base is that it looks different and functions different than a lot of adjustable bed frames out there.
I'm going to talk about what I like about it, some of the high points and then some of the stuff I don't think you're gonna like about it.
Hopefully this article has everything you need to know whether or not you want it or you don't want to get it.
We'll start with the policy stuff because I think it's important for you to know that.
Bear Electric Adjustable Bed Frame Review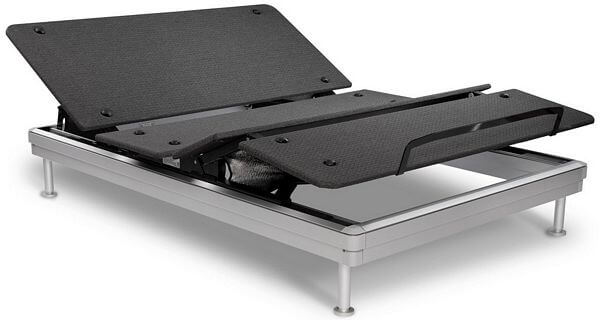 Shipping
It comes with free shipping. It's actually two boxes and it shows up via FedEx. The reason it's two boxes is that it's heavy and they want to parcel it out so they can ship via FedEx.
It'll probably arrive between 5 and 7 business days. For us it showed up in 5 days and it ships from New Jersey. The only reason I bring up shipping speed is because that's quite a bit quicker than a lot of adjustable bed frames.
Sometimes you even have to schedule delivery or you need a schedule somebody to come set it up. Bear is a lot faster than that.
That's one thing that I like.
It is final sale item so they do not offer returns. I know there are some other ones that do offer returns but they don't.
Warranty
But it does come with a 10-year warranty. A lot of electric adjustable bed frames come with a 3-year
warranty or a 5-year warranty. They offer 10-year warranty.
Price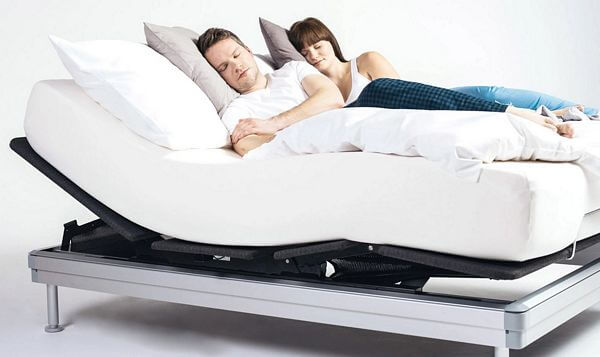 As far as pricing, it depends on the size. They offer a queen, a king and a split king. They don't offer the small sizes and the fact that they offer a king is unique because a lot of bed frames just come in a queen or split king.
I like that they offer that proper king option because if you have a king size bed, you don't want to buy two separate beds or two adjustable bed frames. You just want the one.
Prices range from $1800 up to $2,600. That is at the higher end for an electric adjustable bed frame, especially if you're looking on Amazon or Walmart.
They do offer discounts though. At the time of writing this review, they offer $250 off for this adjustable base. Check here if they still offer this deal (or maybe better one).
They don't always run a special deal, but typically you can expect to get $200 off. So it might go from $1800 for the queen size down to $1,600 for the same size.
So that's pricing. Let's talk about the set-up process and design.
Setup
I set this bed frame up by myself. I'm decently handy person, but not handy by most people's measures. I'm also really impatient and I love to rip apart packaging and I love to not read instructions.
For me, this took about 45 minutes to put together. I will tell you though that the majority of the time that I spent putting it together was actually taking off all the packaging, because it comes in so many different layers. It is a cardboard box for a cardboard box.
The setup process for one competent person is about 30 minutes. For two people, it's probably 20 minutes. Again, the majority of time will be spent "where do I put all this packaging".
So it's pretty easy setup process. It's a few things that are plug and play.
If you're even slightly competent, if you can put together IKEA furniture, I think you'll be pretty good to go with this guy.
See: Anti Bacterial Bed Sheets
Design
As far as design, you'll notice that you just take one look at it and it doesn't look like your standard adjustable bed frame.
If you go to Amazon, they all kind of look the same – fabric, exterior, it's dark gray, have most of the same characteristics. Bear is going into premium category.
It is available in three sizes: queen, king, split king. See here.
Motor
As far as the design goes, the one thing that I really like about this one is the motor system. Instead of having a single motor down the center of the bed, there are two different motors along the sides. That provides a few things to you.
It does actually move it a little quicker. It feels stronger. It feels like it's never going to slip and there's never going to be an issue.
There are some of the bases with the center motor that I haven't had any issues with, but logically, when you are thinking about adjustable bed frames, having one with two different mechanisms on the sides, makes a little bit more sense. It evenly moves the bed.
I really like the motor system.
Also,when you adjust it, it's like bat wings on the sides with the mesh. I like the design and look of it.
Fabric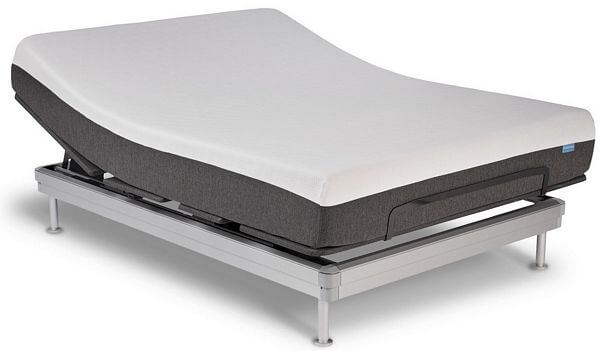 It also has these fabric foundations. They do pretty good job of gripping onto the mattress. It depends on the bed that you have. If you have a foam bed, it's going to sit in its place a bit more. If you have a spring bed, it want to stay a little bit more rigid on you. But I felt like it does a good job of gripping the bed.
It has the head rail so your bed is not gonna slide off and I noticed that it might not be the tallest head rail, but it is a little bit thicker and it does grip on the bed. I never felt like the bed was going to jump over it or slide down. That was good.
Wall Hugging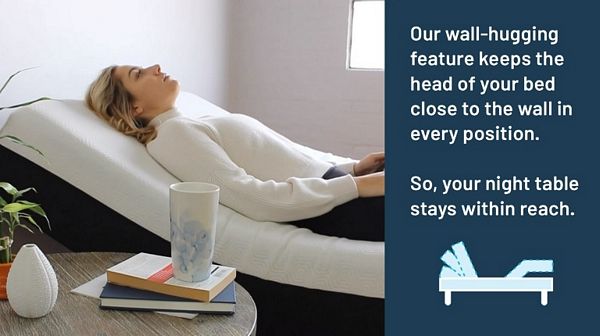 It has a wall hugging design. You can put this bed frame all the way against the wall and you can still adjust it up and down. I can easily go back down and it's not hitting the wall. And when I make it go up, it doesn't hit the wall. I like that it articulates in such a manner that you can put it right up against the wall.
I guess that's a little bit to compensate for the fact that it doesn't have a headboard. It's not compatible with a headboard.
Also when you adjust it, it is pretty smooth and decently quiet. It's obviously audible but I don't think it's going to be so loud that you'll be waking up a partner if you get that split king option.
Click Here to Buy + Free Shipping!
Not So Good Things
There are some things that I don't like with the design of this adjustable bed frame. I think they could be deal breakers for some people.
The first thing is that it only has a 7 inches of clearance underneath the bed frame. There's not a whole lot of stuff you can actually fit under the bed. You can fit towels, blankets, shirts and other stuff under the bed, but you cannot fit a box under it.
On the other hand, this means that you can comfortably get in and out of bed. For many people, this is more important than under-bed storage space.
The top portion of the bed frame moves, but the actual frame underneath doesn't, so there's always 7 inches of clearance underneath.
Also it has four legs and nothing in the center. I think it would benefit from having 2-4 more legs, because it does have a little wiggle to it. It's not crazy, but if you spend $1800 on a bed frame, you don't want to have any wiggle whatsoever.
I think most people will be fine with it. It doesn't really bother me that much, but to me, it's probably the worst thing about this bed frame. I think it could be fixed with adding 2-4 more legs.
Also it doesn't come with the massager or under bed light. I do think we probably will see those coming in the future. This is a first iteration product and I'm expecting that Bear will probably add these in the future. But right now, when I'm doing this review, this particular one doesn't have those features.
Speaking about futures, let's cover those.
USB Ports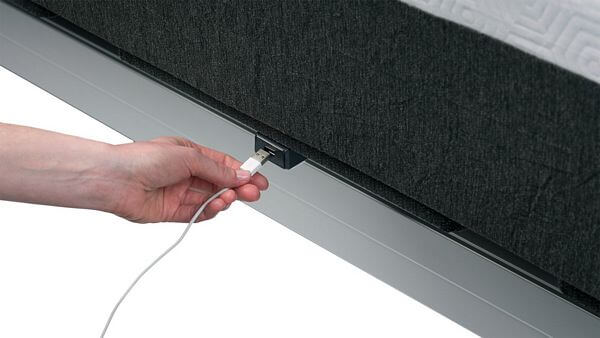 One great thing is that on both sides of the bed there are USB ports, which is great for millennials like me, because you can plug in almost anything, your iPhone, your chargers and other stuff. The placement is right in the center. I didn't think I would really use those, but they actually come in handy and convenient. Now I really like they have those.
Remote Control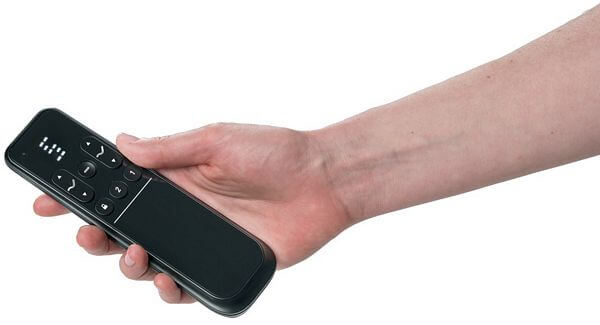 Also it comes with a wireless remote. Lot of them have wired remote. I love the fact that this one has a wireless remote.
It is not the most feature-rich remote control, but it has the basics. You can adjust the head, you can adjust the foot, and you can do those independently; they don't move at the same time. It has dedicated flat buttons, you can take it all the way down if you want to.
Click Here to Buy + Free Shipping!
Mode Settings
There are two mode settings. Number one by default is an anti snore mode. Number two is the zero gravity mode.
I know there are other bed frames that have zero gravity but I really like it. It feels pretty cool and you can lie there and it's a little bit weightless. And lately that's how I've been sleeping. I can easily sleep on my back and it's really comfortable. It take some pressure off your low back and maybe it might help you if you have a certain pain.
So I like a lot that they have the two programmable settings. You can change them. If you do not snore (maybe you will in the future) you can use the snore mode to be your TV or a lounge setting for when you read, use your iPad. You can easily reprogram those.
One thing I haven't seen on any other adjustable bed frames is that it has a child lock setting. If you have kids, you want to be safe. It does have mechanisms and it moves up and down so you want to be able to lock it. If your kids come in, there's not any fear that they are going to mess with your bed frame and somehow hurt themselves. I really like that they have the child lock feature.
Positions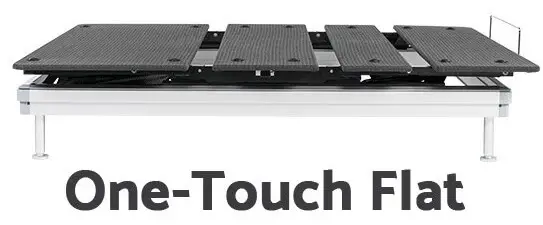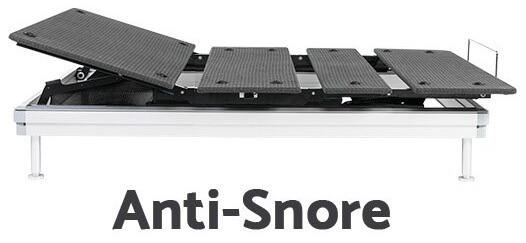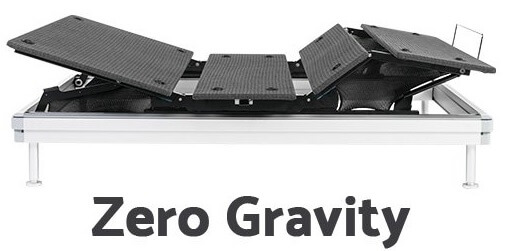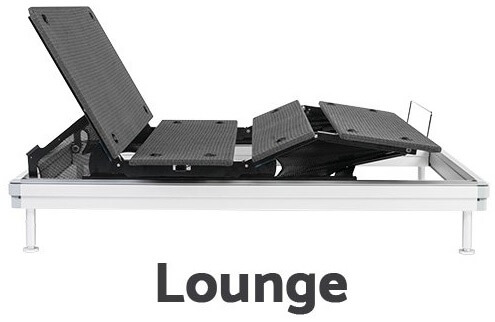 Conclusion
Yes it's more expensive than most bed frames out there. I can't tell you if it's worth it. All I can tell you is that it works as they say it's going to work. I think the single worst thing about this is that there is a little bit of play to it.
Other than that, I really like it. I would like to have a massager. I think that will come in the future. I can totally live without it. It's very solid and smooth and it feels a lot stronger than a lot of electric adjustable bed frames.
Click Here to Buy + Free Shipping!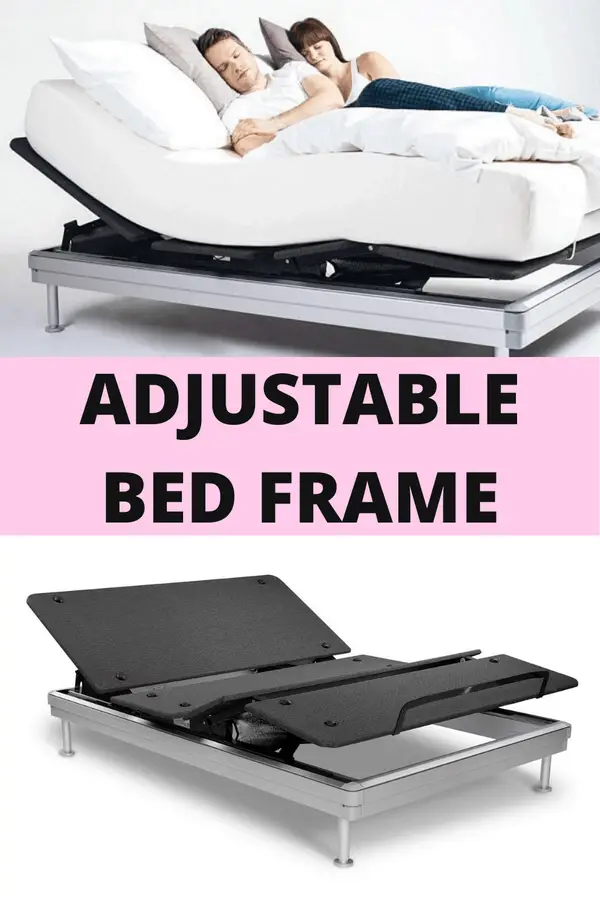 Electric, Wall-Hugger, Adjustable Bed Frame (Queen, King)