Ever been to the beauty salon and received a fantastic treatment you wish you could do at home?
Thanks to different skin care tools and devices out there, getting a spa-like treatment at home is now very easy.
From anti aging lights to cleansing massagers, your skin care routine is about to dramatically improve. Which fancy gadget is best for you?
Best Skin Care Tools & Devices
Silk'n Titan

This is top rated best skin tightening machine for home use. This beauty device uses three energies to produce spectacular results: infrared energy, red LED light energy and bipolar radiofrequency. It restores collagen and elastin, lifting and tightening your skin in the process. Supper effective alternative to invasive anti-aging procedures.

NuFACE Facial Toning Device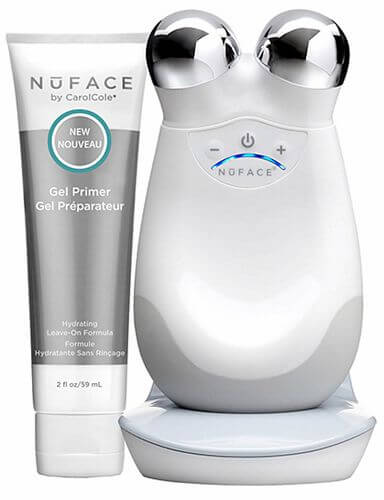 If you want the look of a facelift without spending $10000, get this device. It uses microcurrents (weakened electrical pulses) that contract and expand muscles, thereby tightening your face that appears lifted and firm. It's very popular with celebrities and estheticians because results are visible from the first use. You will save a lot of money by doing this treatment at home instead of visiting a spa.
NuBODY Review (Before and After Photos)
Silk'n FaceFX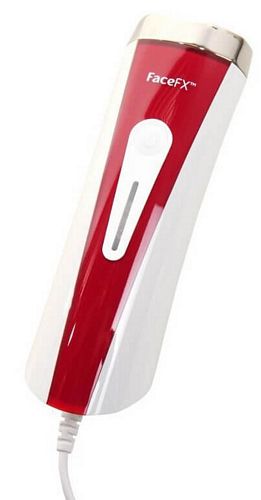 This is an at-home anti aging device that uses fractional red light therapy and deep thermal heating to stimulate collagen production. The best results can be achieved in 3-7 weeks. The device reduces the appearance of fine lines and wrinkles, improves skin texture and pore size and brightens dull color. You are left with softer, smoother skin and fresher, younger appearance.

Dr Dennis Gross SpectraLite FaceWare Pro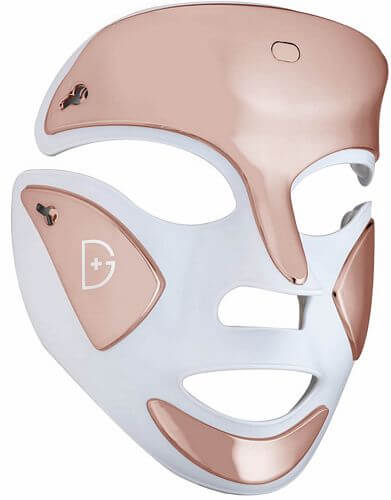 This is best LED face mask. It reduces wrinkles and fights acne in three minutes. It uses a combination of 100 red LED lights and 62 blue LED lights to promote a smooth, clear skin. Red light penetrates deep into the skin to stimulate collagen production while blue light kills bacteria that causes acne. This device is cleared by the FDA and you can see great results in just two weeks.


Best Bed Sheets For Acne-prone Skin
FOREO IRIS Eye Massager

This top rated device uses Alternating T-Sonic technology to produce a gentle yet effective massage for refreshed and younger-looking eyes. You can use it to reduce under eye puffiness, eye bags, dark circles, crow's feet, and fine lines and wrinkles. The additional benefit is that it increases the absorption and effectiveness of your favorite eye creams.

NuFACE FIX Line Smoothing Device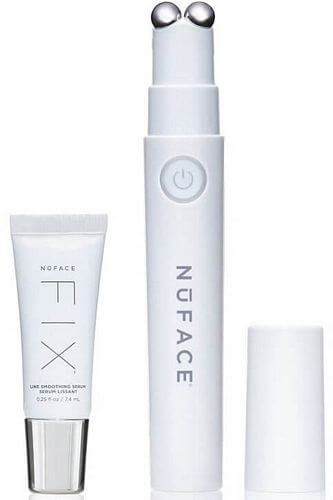 NuFACE FIX is the first-ever microcurrent skincare device that is fast, focused and will give you flawless looking skin. This revolutionary beauty tool targets fine lines and wrinkles. In just 3 minutes, microcurrent technology visibly plumps and tightens your skin, giving you a smooth, flawless finish. The tool targets appearance of fine lines and wrinkles around the eyes, lips, and forehead.

Silk'n ReVit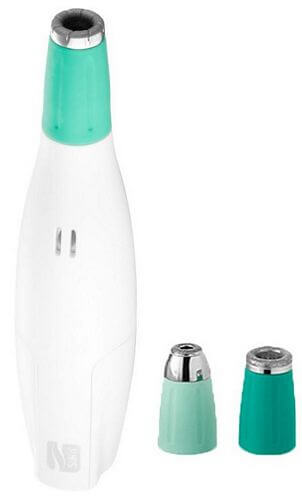 This a diamond microdermabrasion system that makes at-home microdermabrasion more affordable. Unlike professional kit, it's a smaller, pen-shaped gadget. The exfoliating diamond tip removes dead skin, revealing fresh, smooth skin underneath. The results? More youthful looking skin with improved skin tone, texture, and elasticity.

FOREO Luna 3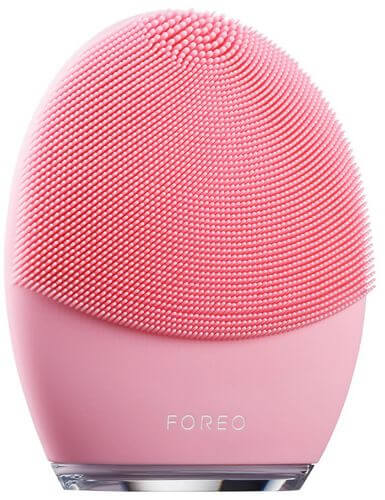 This is the best cleansing tool for face. It is a smart facial cleansing brush and anti aging facial massager. It differs from its predecessors because it has 30% bigger brush head, 30% longer touchpoints for a deeper cleanse and 25% softer bristles. With 16 different pulse settings to choose from and 8,000 pulsations per minute, the device simultaneously cleans your face while also providing a firming face massage. You can control LUNA 3's massage routines via an app.

TriPollar Geneo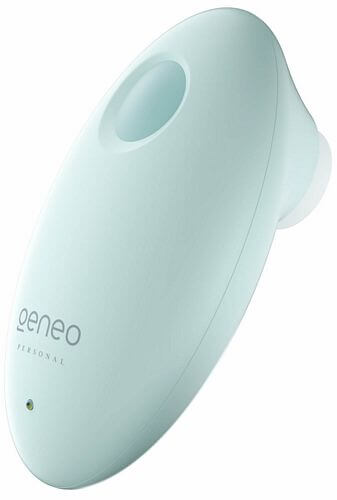 Oxygen facial at home is loved by celebrities and usually only found in salons. Now, you can experience this treatment in your own home with Geneo. This device literally transforms your skin from the inside out using oxygen. It does not put oxygen on your skin, but creates a layer of CO2 bubbles on your face. This causes the body to release oxygen to the skin, encouraging the skin rejuvenation process, leaving skin glowing and radiant. It also improves absorption of skincare products.

Dr. Gross Pro Facial Steamer
This at-home steamer device delivers professional, spa-like treatment in just 9 minutes. It uses micro-steam technology to infuse your skin with hydration while clarifying the skin and decongesting pores. The steamer prepares your skin for the next steps in your routine. It maximizes absorption and efficacy of all skincare products. It not only leaves you with clearer, glowier skin, the 9 minutes of pure relaxation can't be beat.

I'm a skeptic when it comes to buying new skin care tools and devices, especially when they are expensive. I need hard proof that they work and that I actually need them.
So when I first came across these beauty products, which are all expensive, I was very hesitant to try them. But I was pushed to do more digging because of thousands of great reviews each gadget has received.
They are nothing short of a luxury investment. But through some critical testing and spending a LOT of money, they become a staple in my home.
More About Silk'n Titan
Liraz Jacoby, master makeup artist, beauty educator and influencer, talked about Silk'n Titan at Women's Show in Toronto:
"Today I'm here to share one of my biggest secrets about skin.
As a makeup artist, we always have that pressure to deliver beautiful looks, beautiful skin. Whether I do celebrity's makeup, fashion shows, editorial, just day-to-day clients, bridal, mother-of-the-bride, everybody wants to have the most beautiful, flawless skin.
There's a skin revolution going on right now. Everybody wants to have beautiful skin, but nobody wants to use heavy makeup anymore. Everybody wants the perfect, flawless skin but with the minimal application.
So for us makeup artists, this is such a big challenge.
How do I deliver such a beautiful look, flawless, beautiful, radiant skin without being able to use more products as I did in the past.
I started doing some research and at first I was even researching more makeup brands.
What is it that I can use to give me that look, but than I started moving forward. I said, hold on a second, why again I'm looking into makeup. Let me start looking into skin. There must be something out there that can help me achieve that look, give my clients what they want without applying too much makeup on their face.
And that's when I found out about Silk'n.
Silk'n is a brand that was created about 10 years ago by a group of extremely intelligent physicians. And they only had one goal in mind.
How do we take the most advanced technology from the spas, from the skin care clinics, anti-aging products and bring it to our consumers, bring it to our clients, who are able to use it at their home, in the comfort of their own home. Budget-friendly, safe and easy to use.
And one of their superstar products is the Titan anti-aging device.
This is a product that helps our skin by using the most advanced technology, a combination of three different energies that are in charge of a bunch of things.
Skin texture.
Lift and tight.
Help produce collagen and elastin to make our skin more youthful.
For me as a makeup artist this is absolutely amazing, because it makes me look, first of all, really good in front of my clients and second, I educate them and give them an opportunity to use such an incredible device at the comfort of their own home.
The Titan is anti-aging device, it will slow down the aging process, it does all of those incredible things, but one thing I really, really love about it is you see instant results.
You turn it on and there are five different levels.
You start at level one or two. It heats up and you start massaging the skin. You divide your skin into five sections: forehead, upper cheeks, chin and neck.
Here we have a device that is so budget-friendly and so easy to use and we can do it in midnight. We don't need to travel half an hour to get somewhere to get take care of our skin. We can take charge of our own skin and do it ourselves.
The beauty about this product is that it will slow down the aging process. There's never too late to start using anti-aging product.
We have clients in their twenties who are addicted to this product and we have clients in their 40s, 50s and 60s who are absolutely loving us because they see the instant results.
That's why I'm absolutely obsessed with this device. You see result really, really fast." source
More About The Pro Facial Steamer
Dr. Dennis Gross explains the benefits behind his Pro Facial Steamer:
"Facials are one of the most popular treatments we do in my practice and I wanted to give people an at-home facial steamer unit that allows them to do a facial in their own home a couple times a week, because that result will give you even more beautiful younger looking skin.
One of the most important reasons our skin actually gets dry is because water evaporates from our skin. It's this concept called transepidermal water loss, that simply means that we lose water because it evaporates from our skin into the air and it dries out.
Bring back that moisture, bring back that water, that's what facials do. That's why I developed this at-home facial steamer because no quicker way to replenish that internal water content in your skin than with a steamer. So why is that important?
If you have oily skin, it's a way to remove that excess oil, it's a way to clean out and remove the debris and detoxify the pores that come with oily skin.
If your skin is dry, it hydrates your skin. There's no better way to immediately hydrate your skin, bring back your radiance, give your skin a younger look than with a facial steamer. And then use whatever moisturizer afterwards, like hyaluronic acid.
But when you put on a moisturizer after steaming, you're locking in that hydration, those millions of molecules of water that have been brought to your skin are now locked in." source
More About FOREO Luna 3
Dr. Costi, dermatologist who pursued advanced training in cosmetic and surgical dermatology, talks about FOREO Luna 3.
"It's been a while that I've been using Luna 3, and I find it better than any other device available in the market today. Even better than the traditional ways to wash the skin.
I won't be showing you how to use Luna 3 device by FOREO. I will be speaking about the benefits that you can get by using this product.
Is it true that Luna 3 is the best solution for washing your face in order to prevent the signs of aging?
Here is my opinion regarding Luna 3.
Luna 3 encompasses different technologies and includes them in one product so you can wash your face in a proper way.
The first component is the use of silicone material instead of latex. Others are the T-sonic pulsation as well as the firming massage applied with a soft touch points that are very gentle on your skin.
I will talk about each component and their advantages on your skin.
Are you washing your face in a proper way and what's added value of Luna 3 for face wash routines?
A lot of people can develop allergies on latex. For that reason silicon is a better option when you are washing your face. Silicon is very smooth on the skin, so when you're washing you face, it's very important to use something soft. Why? To prevent skin dehydration, because if you wash your skin with something rough, it will dry. Once dry, your skin will be more prone to signs of aging.
The second important factor about silicone is that when the device is exposed to the sun, it won't disintegrate and it will serve you for a long time.
The third important factor that we should take into account when we're washing our face is the importance of using a product which doesn't allow bacteria to stay on its surface. In comparison with latex, silicone is less likely to catch bacteria. For that reason, when it's used, it will remain healthy and bacteria free.
T-sonic pulsation and long touch points are 2 advantages available in Luna 3. Why are they so important?
During the day happens an accumulation for sebum and pollutants as well as the accumulation of dead skin that should be eliminated. That's why when you are washing your face, it is very important to make sure that these elements rise to the top of the skin in order to remove them at a later stage.
It's very hard to get rid of them washing our face in the regular way, in a correct and active way. That's why you need Luna 3 that combines two features that will help us to clean our skin, because if we don't do that properly, we will see blackheads and whiteheads and all of these lead to acne on the skin and the skin will lose its glow.
The firming massage is the most amazing feature in Luna 3 that I love for many reasons. A lot of people are unaware of massage on your skin. It's very important that you know massage is essential. Why? It relaxes the muscles. When we do so, the age lines on the skin will appear less.
The most important aspect about skin massage, especially when it comes to the face is that it will help the blood to flow faster and to get rid of free radicals that accumulate during the day on the skin. These free radicals cause aging at a younger age. That's why if you wash and massage your face correctly, you'll be able to get rid of them correctly.
Why the app?
The app is crucial to be able to wash your skin correctly and to massage our skin correctly. Face washing should not be longer that a minute so the skin would not become sensitive and to keep the skin moist. However, if you wash your face for less than one minute, we would not be cleaning our skin properly and will surely have acne, blackheads and impurities that aren't being cleaned and the pores would clog.
That's why we should always wash our skin, but for many people it's challenging to commit to the exact one minute. That's why the app will ensure the correct washing period every time. If you are massaging, it will also guide you to the right way, so your skin will remain clean and avoid having age lines at an early age.
I personally love Luna 3. I tried it and started using it, especially when I'm traveling to wash my face and apply firming massage. It's nice that it's practical. You can take it anywhere and it includes many advantages in one product.
If you are not using Luna 3, I recommend that you use it because it cleans and massages your skin." source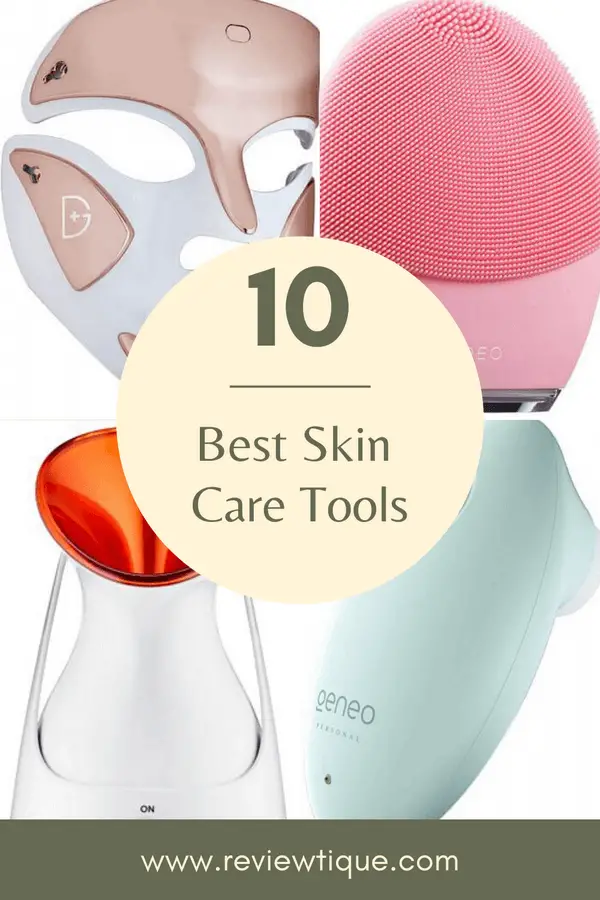 Best Facial Rejuvenation Device For Home Use
10 Best Skin Care Tools & Devices (That Really Work)