Are you questioning the cleanliness of your phone? When's the last time you cleaned your cellphone?
Studies have found that your cell phone is extremely dirty! But we'll get to that in a minute..
This UV sanitizer for phones destroys up to 99.9% of viruses, germs, and bacteria in less than 10 minutes.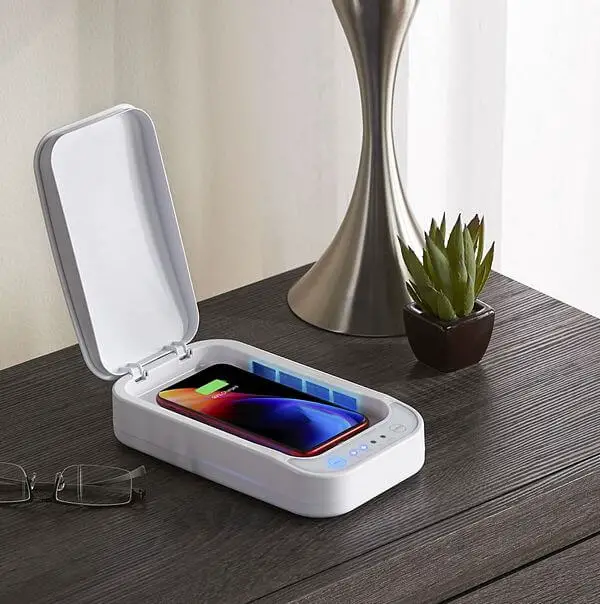 This is the same technology that hospitals use to sterilize instruments.
The device emits safe, germicidal ultraviolet light that eliminates microorganisms such as Streptococcus, E. coli, and Salmonella.
UV bulbs inside the case are rated for 20,000 hours.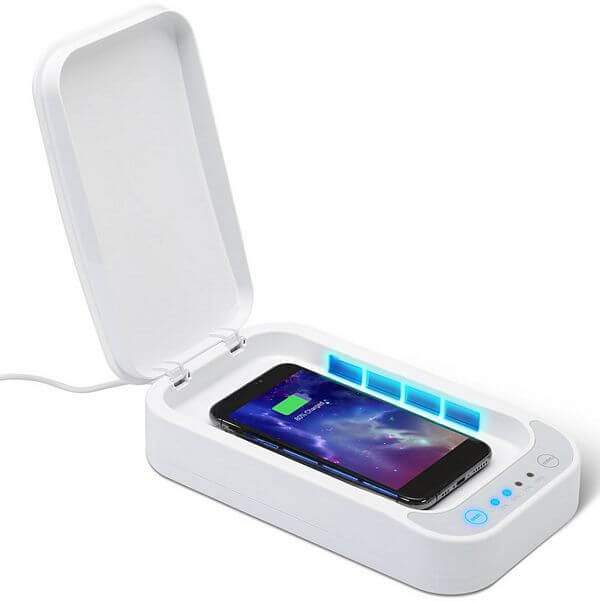 The sanitizer also works as a wireless charger. If your phone supports wireless charging, you can use the device to charge your phone.
The gadget also offers a refreshing aromatherapy feature! All you need to do is add a few drops of your favorite aromatic oil.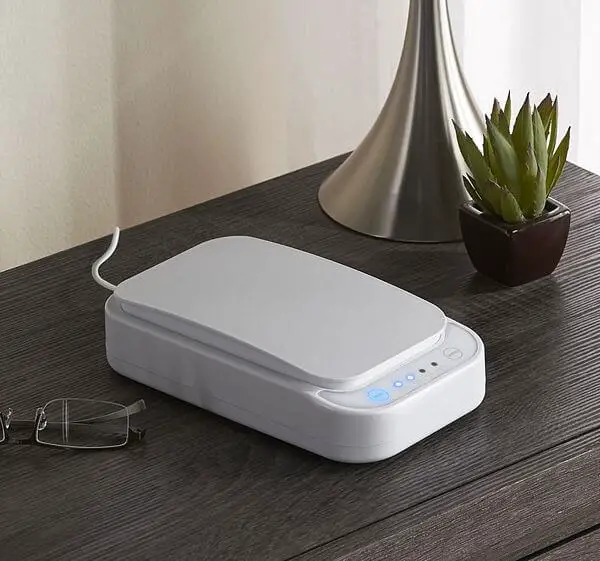 After the sterilization, you can enjoy a germs-free phone that also smells great!
This UV Sanitizer can accommodate phones up to 7.1″ x 3.9″. This means that iPhone 11 Pro Max can comfortably fit.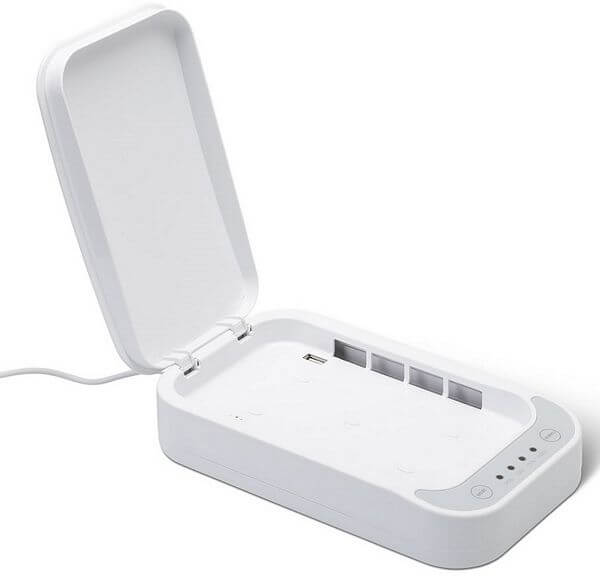 You can also use it to sterilize other everyday items, such as toothbrushes, jewelries, glasses, keys, etc.
Now about the studies!
You carry your cell phone around all the time, even while in the bathroom. For this reason, your smartphone has a huge amount of bacteria and other germs on it.
The problem is that phones spend a lot of time in close proximity to (or touching) our faces and mouths. Because these are electronic devices, most people are hesitant about cleaning them.
According to a 2012 study from the University of Arizona, your mobile phone contains 10 times the amount of germs and bacteria than toilet seats in public restrooms.
The reason for this is that toilets are cleaned frequently, which is not the case with cellphones and other handled devices, such as remote controls.
In a 2017 study, researchers looked at the phones of high school students. They found more than 17,000 bacterial gene copies per phone. This includes potentially pathogenic microbes.
Scientists "hypothesize that this may play a role in the spread of infectious agents in the community."
Get ready for the most gruesome discovery!
According to a 2011 study conducted by the London School of Hygiene and Tropical Medicine, fecal matter can be found on one out of every six cell phones.
And this is the device you put your mouth by!
All these discoveries do not mean that you should be meticulously scrubbing your phone every single day. But it is a really good idea to sanitize your phone once or twice a week.

UV light is modifying the way people enforce and maintain sanitation standards.
UV-C wavelengths between 200 nanometers and 280 nanometers are capable of killing up to 99 percent of really bad viruses, bacteria, mold, spores and other dangerous microbes.
The best thing is that it can do this without needing to come in direct contact with the object.
Unlike other technologies, UV-C light is tested in the field in eliminating harmful microbes. This is recommended by the Centers for Disease Control and Prevention in a study published in Infection Control and Hospital Epidemiology.
The UV disinfection method has been documented to be successful in destroying a number of microorganisms that cause diseases, such as Staphylococcus, E.coli, Tuberculosis, Influenza and more.
See also the Best UV Sanitizer Wand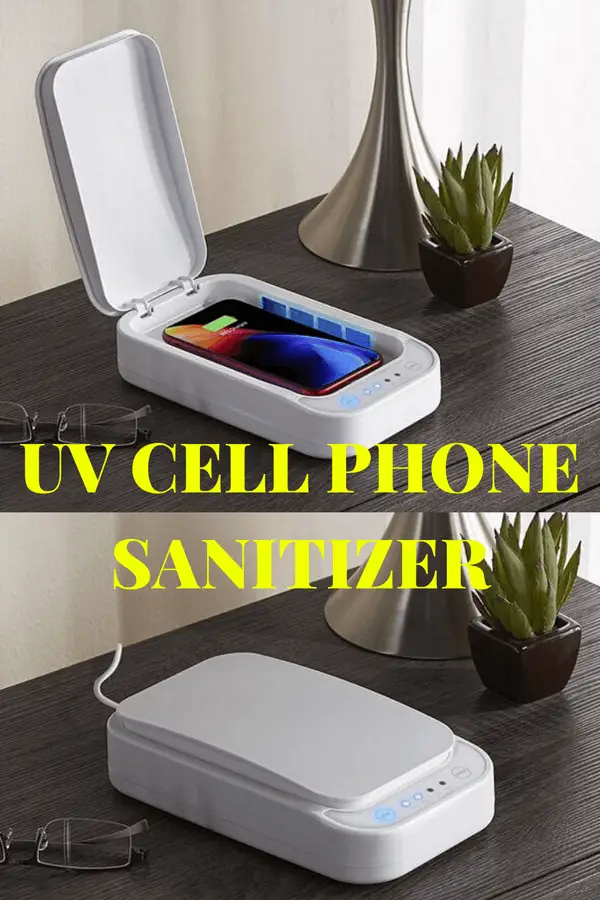 Best UV Sanitizer For Phones