If you are looking for a trail cam with WiFi, night vision, app and other advanced features, Rexing Woodlens H2 is a perfect option.
Here are the features that make this trail cam one of the best on the market.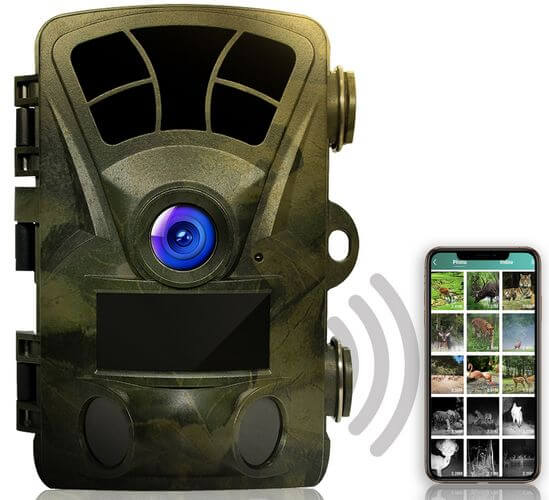 WiFi Connection
This means that you can preview images without ejecting the SD card or disassembling camera. Install the app on your cell phone and examine your recordings instantly with WiFi feature.
You can also use a built-in 2.4-inch LCD screen and speaker. AV output allows you to connect directly to a TV to watch videos and photos.
Woodlens H2 trail cam supports up to 512GB SD card.
Night Vision
Double 850nm high power infrared light illuminates subjects up to 20 meters or 65 feet, producing a clear image during night or low light conditions.
The infrared night vision LED flash is completely silent.
Instant Capture
PIR side sensors capture subjects in just 0.2 seconds after sensing motion within its 105° angle of detection.
This means that the side sensors can detect even the most evasive subjects, preparing the camera for instant capture.
4K Resolution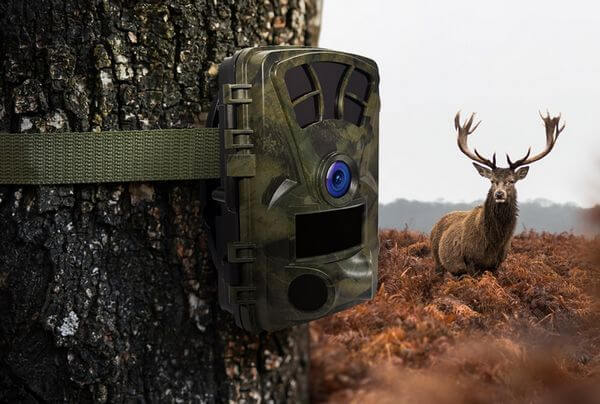 This trail cam can record in multiple HD day and night modes with simultaneous audio recording:
4K/10 frames per second
2.7K/20 frames per second
1080p/25 frames per second
720p/30 frames per second
Film time lapses and photo series in up to 20MP image quality with motion sensor designed for cinematic experience.
Minimum Power Consumption
The H2 cam features an intelligent power-saving standby mode. This allows the H2 trail cam to last up to 16 months of continued surveillance when powered by AA batteries.
The camera can also be connected to an external DC power source and solar panels.
Weatherproof
The camera can be operated in temperatures ranging as low as -4°F and as high as 140°F. It also has an IP66 waterproof design. The sturdy case protects the camera from rain and dust damage.
Securely Mounted
The trail cam can be attached to trees or other terrain with the tree strap mount. Mounted camera is password-protected and secured with a lock.
What Is It Good For?
Tracking wildlife – monitor all kinds of wildlife activity around your choice of trail, hunting grounds, or garden.
Protecting your home – record motion activity inside or outside of your home.
Enhancing security – keep a constant eye on your properties, such as office or storage unit.

Trail Cam Pics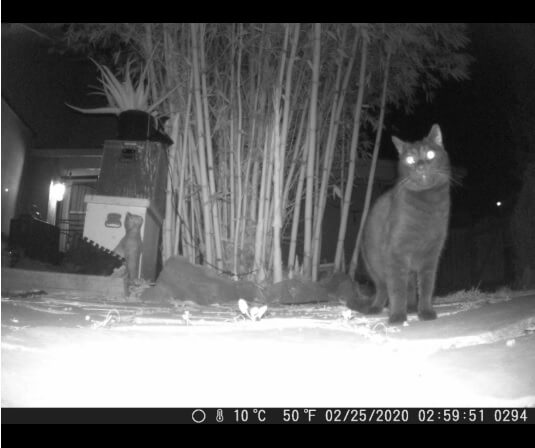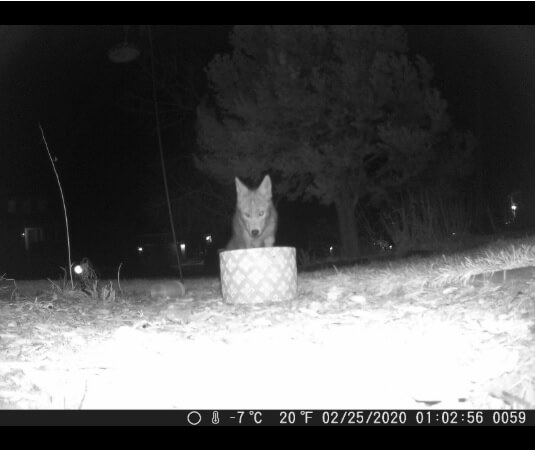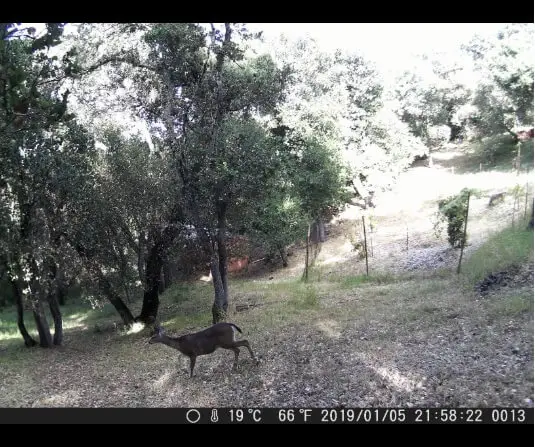 Trail Cam Videos
.
.
My Thoughts
The quality of the physical construction is incredible. The housing is very solid and can withstand almost any abuse you can run into outdoors. Even the inside buttons are very well made. It seals very well once closed. O-ring seal to keep moisture out.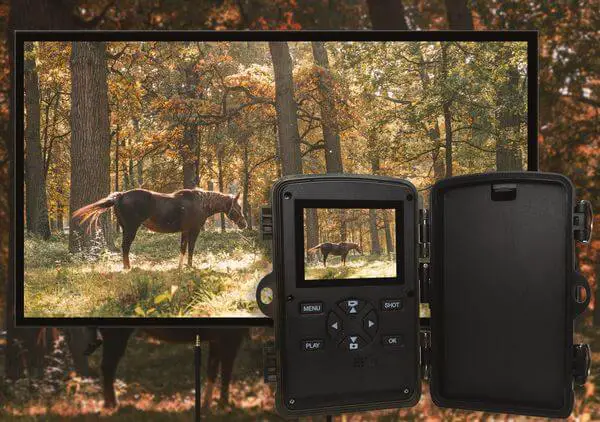 I took the photos and videos using the highest possible settings. The 4K video is perfect, especially considering that most of the videos were recorded at night.
I never had problems with the motion sensors not detecting subjects. It always started recording seconds before a subject came into camera view.
The photos are very good and detailed.
The motion detection is so good that no matter how fast a deer or a fox crosses in the camera's field of view, it will catch an image, or series of images if you set it to do so.
The sensitivity of motion detector is amazing and the angle is so wide that it picks up things I don't even see.
I was very surprised with the high quality of the audio. It doesn't pick up far away sounds, but any sound that's 25ft in front of the camera gets recorded very clearly.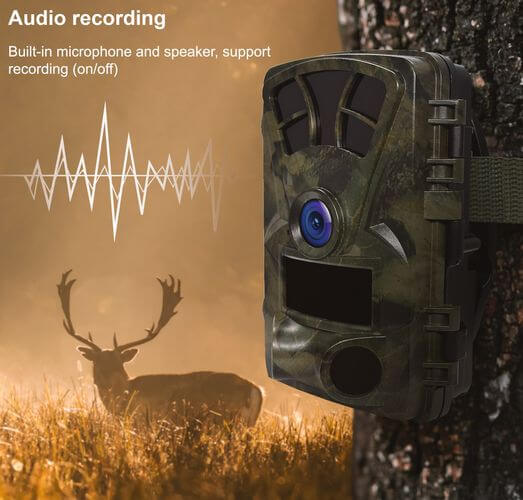 The app does what it needs to do. It allows you to view photos and videos through app. Just keep in mind that you must download them to play them.
There are lots of configuration options for the length and quality of the pictures/videos. You can adjust sensitivity and trigger time. Battery life is pretty good as well.
You also get a remote, which you use to wake up the camera if it is in a sleep mode. You just press the "on" button to do that. Now you can access the SD card .
Once you are done and you want the camera to go back to sleep, press the "off" button on the remote. The cam will go back to the programmed activity schedule.
You can set the cam to take photos at certain time intervals or at particular times of day or night. The photos can include the, temperature, date, the time of day, and moon phase.
When I received this trail cam, I performed two tests to find out how it works.
In the first test, I have set it up for two days, in a place with wind that moves tall grass, triggering the motion detector. The camera took almost 800 photos and close to 250 videos for a total of 20GB. Quality of both was great.
In the second test, I set it up for two days, in a place without wind. Only about 20 photos and 5 videos taken.
Conclusion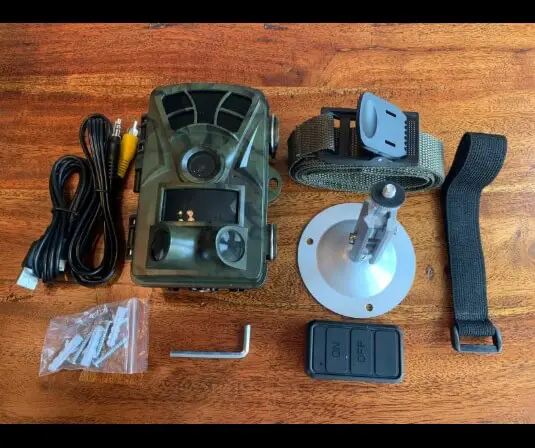 Although this trail cam is a bit pricier than other cams on the market, I firmly believe it to be worth every dollar. This is because it has a multitude of features you wont find on many others.
This is actually more than a camera; it is a computer of sorts with built-in WiFi capability. These are features that many other cheap models lack.
It's perfect for hunting, home security, action videos and much more.
If you are looking for a high quality trail cam with WiFi, night vision, app and other advanced features, then this is it.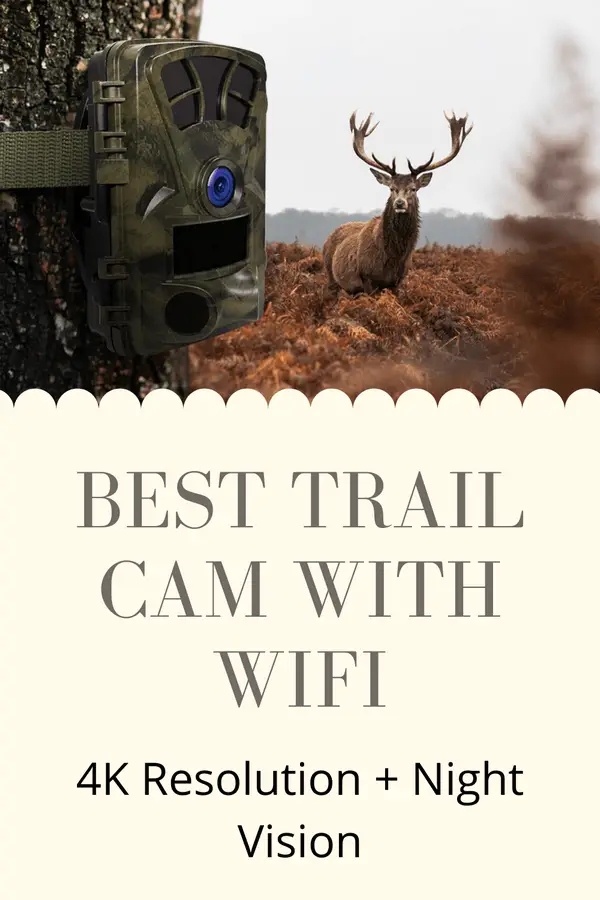 Perfect Trail Cam With WiFi, Night Vision, App