T3 has changed the game when it comes to hair drying. Cura Luxe is a new age when it comes to hair dryers.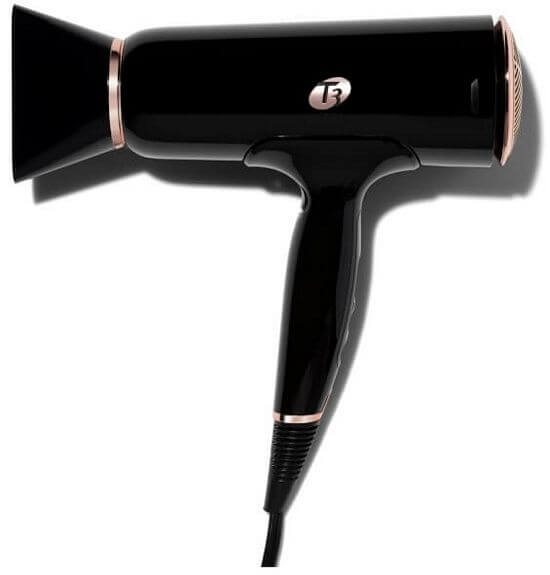 If you loved T3 before, you will fall in love with T3 all over again, like I did. Cura Luxe is a next-generation hair dryer. It does not look like any hair dryer on the market.
If you wonder what difference does a good hair dryer really make – all the difference in the world. Take a look at this before and after.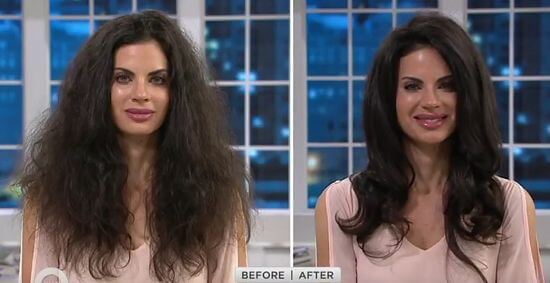 She's got a lot of hair in the before. In the after, her hair is smooth, it looks shinier and the color looks richer. She got the ion technology that made her hair look so luxurious.
You see how the negative ions sealed in that moisture, they gave her that shine, it almost looks like she did a color gloss on her hair.
T3 Cura Luxe hair dryer recently has been in InStyle, PopSugar, Allure, everywhere! The people in the know understand that this is a very different concept in drying.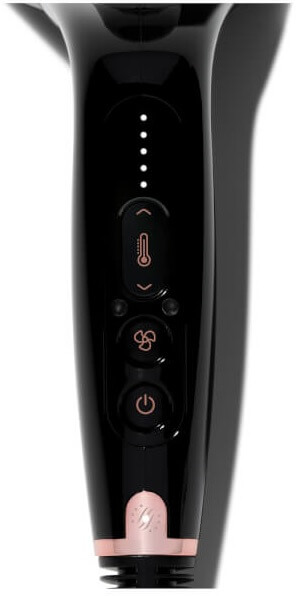 It has a few great features. It has an auto pause sensor and it also has double the amount of negative ions.
It has a brand new design, ergonomic and more lightweight design. It has more heat settings (5 to be exact). It heats up fast, and even the lowest heat setting is pretty warm.
This is basically the holy grail of hair dryers that's going to give you healthier hair in half the time than you're used to.
That is pretty awesome because you're saving time out of your morning routine but your hair looks better.
T3 Cura Luxe The most EXPENSIVE and NOT SO Quiet Hair Dryer T3 micro Cura Luxe hair dryer
Click here to buy with free shipping!
You are getting two concentrators to make sure that you have the most unique drying experience.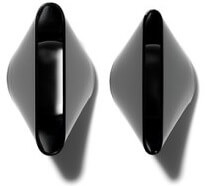 You get a drying concentrator to really cut down dry time. It's also great for those finer hair types that need a lot more volume.
And then you get a styling concentrator to get extra smoothness, extra shine. It's a slightly slimmer concentrator to direct that airflow.
About that auto pause function. You are drying your hair, you set it down and it turns off! So smart! It's insanely smart. You may think it's not a big deal, but it is.
If you want to just put it down to grab a brush or another styling tool, it just turns itself off. And then when you pick it up again, it turns on automatically with the same settings. The auto-pause works with three infrared sensors in the handle; you must cover at least one in order for the dryer to work.
The cooling button is great because you do not need to keep it pressed to continue cooling.
Look at her hair, look at how much volume and lift she's getting out of it: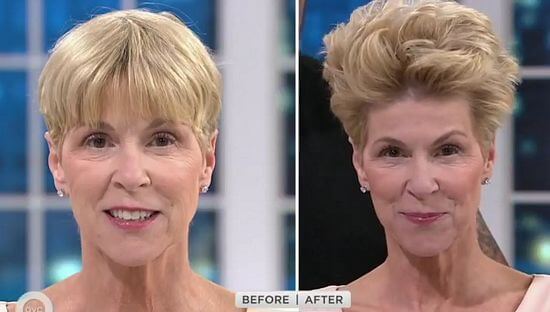 She used the volume boost switch. That is a brand new technology that is implemented in this dryer that is gonna give you even more longer-lasting style.
Again it is very lightweight. This is also very important because it's hard to have a heavy dryer back behind your head.
It' is about customizing your experience. What I need out of a hair dryer is gonna be different than what you need. This has this smart technology, this ability to give you the blow out you need and it's faster.
Let me explain what's happening inside the dryer when you use it; why it dries your hair so much faster.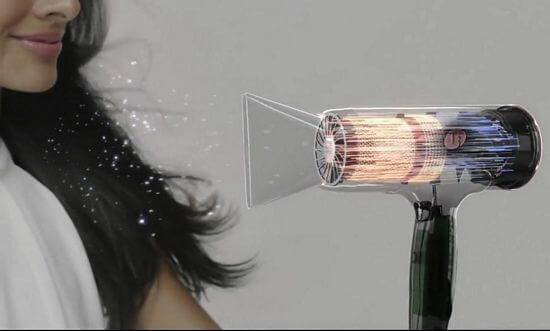 The air goes in through the back in the specially engineered body of the dryer. Inside the dryer is a brand new ionizer, giving you double the amount of negative ions. The air heats up and becomes an organized airflow.
Then you have all those negative ions that are spread out with wider circumference so you're covering more surface area, cutting down that dry time.
You are not just blasting your hair. What you're doing is giving all this ionic technology onto your hair, it's getting smoother, it's drying faster and your hair is getting healthier.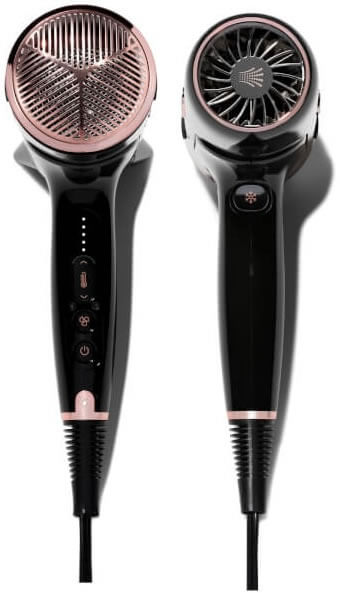 Here is what people say after using it for 4 days:
98% of people said that after using the T3 Cura Luxe, their hair felt and looked healthy. It didn't just feel healthy, it looked healthy, shiny, it was bouncy, full of life.
96% said that their hair felt smoother and looked shinier.
96% agree that it was gentle on their hair.
91% said that it dries hair faster than other dryers.
The last thing is also very important because you're buying these dryers today that are so full force and they are just destroying your hair, you're getting breakage, you're getting split and you're getting the dryness.
See: Anti Bacterial Silver Bath Towels
When you get this home, I promise you it's gonna be a completely different drying experience. What you're used to with your dryer, you're not gonna have that anymore. This is gentle on your hair.
If you really struggle with the hair flatness, especially in the summer months, that volume boost switch will give you volume at the root, a long-lasting volume and that airflow will not whip your hair around.
It has:
5 heat settings
2 speed settings
9ft. cord with wrap
2-year warranty
It dries my hair without leaving it frizzy, flyaway or in need of a smoothing with the flat iron.
Construction is amazing and with proper care it will last many years.
Here are results you can expect from using this hair styling tool: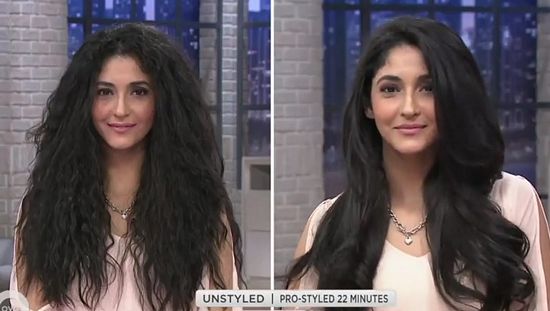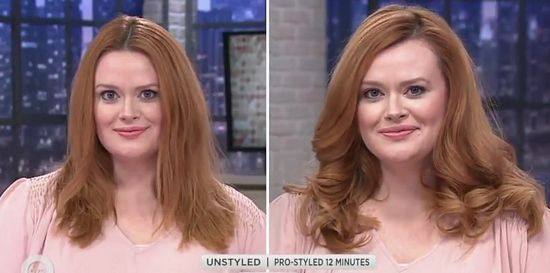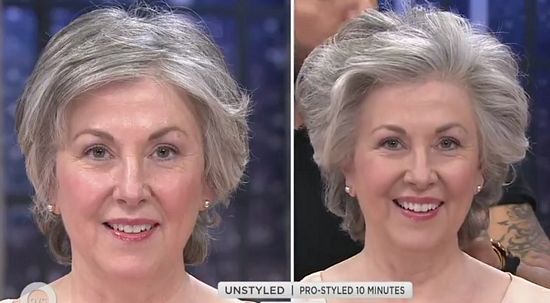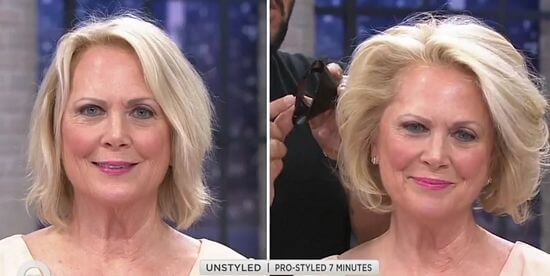 Difference between T3 Cura Luxe and T3 Cura
The Luxe has three additional heat settings (3 to 5), the volume boost button and the auto-pause.

How to Use The T3 Cura LUXE Dryer
Turning it on and off
Press the power switch once to turn on your Cure Luxe. To turn the dryer off, press the power switch once again.
Changing speed settings
To alternate between high and low speed settings, press the speed switch once.
Changing heat settings
To change the temperature, press the up or down arrow on the heat switch to reach your desired heat setting.
Putting the concentrators on and off
Align the concentrator with the front of your Cura Luxe and snap into place. To remove the concentrator, pull the nozzle downward to release. Use the wider drying concentrator to dry the hair evenly with a wide volume of air. Use the narrower styling concentrator to style one section at a time with concentrated airflow.
Turning the cool shot on and off
To activate the cool shot, press and release the lock in cool shot button once. If you're unsure if the cool shot is on, simply check the air temperature with your hand before styling. To deactivate the cool shot, press the button again.
Turning the Volume Booster on and off
For a boost of volume and body, turn on the Volume Booster by pressing the switch once. The LED light will turn on. To turn it off, press the switch again and the LED will turn off.
Turning the Auto Pause Sensor
The convenient Auto Pause Sensor, exclusively in the Cura Luxe will pause air flow when the dryer handle is released and resumed air flow once held again. To disengage the sensor, hold the speed switch down until the third LED light blinks. To re-engage the sensor, hold the speed switch down until the third LED light blinks once again.
Putting the Pure Sream Cap on and off
Twist the Pure Stream Cap counterclockwise to release it. Once you're done cleaning it, align the cap with the slots in the back of the dryer and twist clockwise until it clicks into place.
Cleaning the filter
To clean the filter, use a soft cloth or a small brush to remove dust and lint that may have accumulated on the metal mesh. You can also use your fingers to gently clean the filter.

P.S. Did you know that T3 hair dryers are called the "Rolls Royce" of hairdryers?
See also:
T3 Whirl Trio Interchangeable Styling Wand Review
BEST Laser Headband For Hair Growth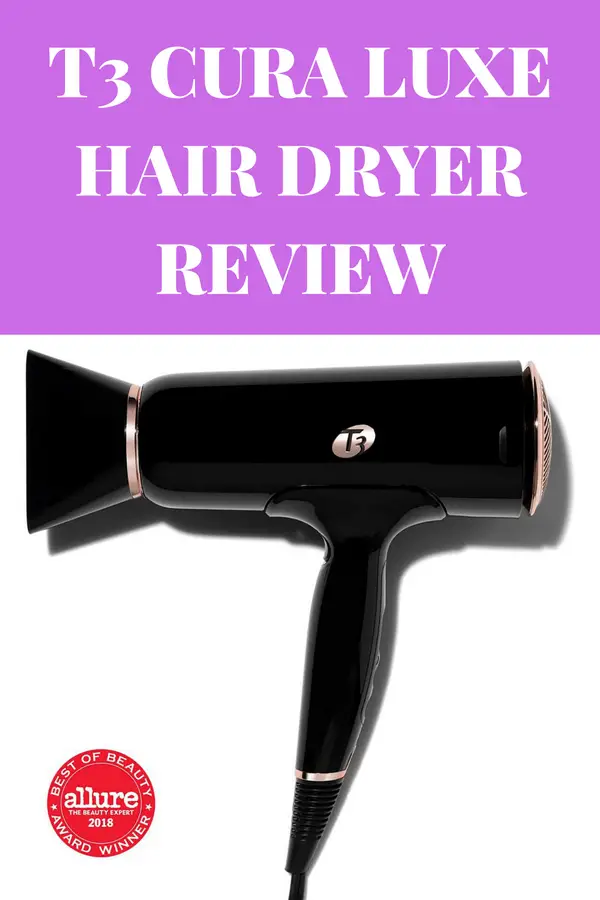 T3 Cura Luxe Hair Dryer Review (GOOD or BAD?)