In this review I will talk about my experience with Silk'n Titan skin tightening and lifting device.
Let's get into my 10 week update on my experience with the Silk'n Titan.
Just over ten weeks ago I started my 10 week trial with Silk'n Titan. The reason why I was delayed a little bit is because my original Titan that they sent me broke on me, which was super sad. But they sent me a new one and I got back on to my trial.
What I did is I used this device twice a week for the full 10 weeks.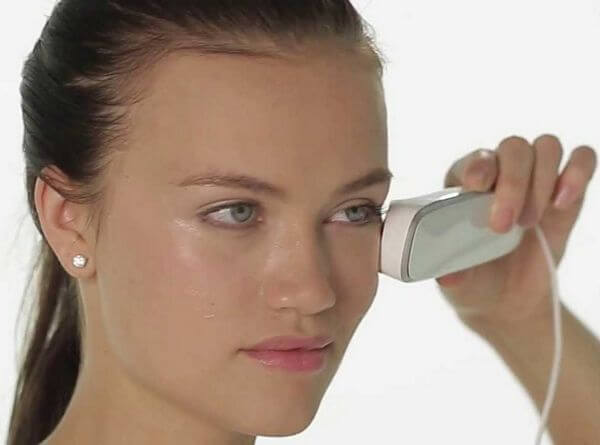 What you do when you use this is you put the slider gel on your skin first and you use this device for about 10 to 15 minutes per part of your face.
You want to section it out. You want to spend 15 minutes on your left side, 15 minutes on your right side, 15 minutes on your chin and jawline and 15 minutes on your forehead. That's the best way to get optimal results.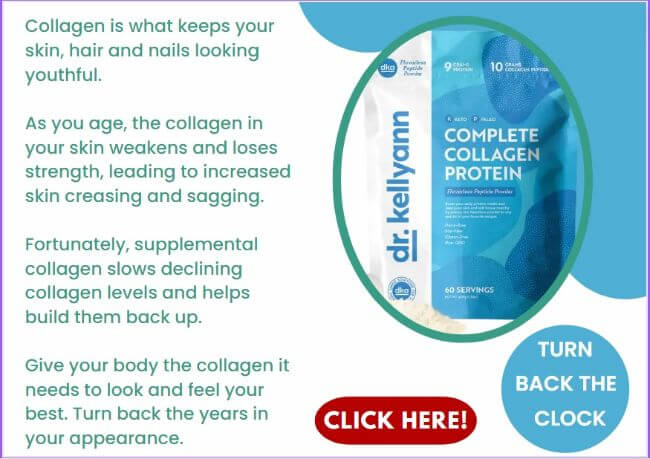 In addition to using the device twice a week, I also increased the level from the first time I used it. The first time I ever use this device I was a little nervous so I used it at level one and then I went to a level two.
But very quickly I increased that and I found my comfort zone at a level four.
It can be really warm so you do want to continuously be moving the device, but it doesn't feel uncomfortable, it doesn't feel like it's burning your skin, it's not like an intense heat or anything like that.
You just need to be aware that it's there and you don't want it to just sit there because then it can feel a little bit hot. You want to be sure that you're continuously moving the advice.
This device costs $269 (but they often have discount) which is definitely on the more expensive side, but it should last you hopefully forever.
With that being said, do I think that everyone should run out and buy this? No.
They have other devices. If you're focusing on preventative anti aging, they have other things that you could purchase and look into.
I have used their other devices and they are all fantastic. I used their Silk'n FaceFX and Silk'n Blue before and they are fantastic. The blue is for acne and FaceFX is for preventative aging. They're really great treatments.
The Silk'n Titan to me is also fantastic. If you have a mature skin type, if you're noticing some sagging on your skin, if you're noticing that you're losing some elasticity, then this is the device for you.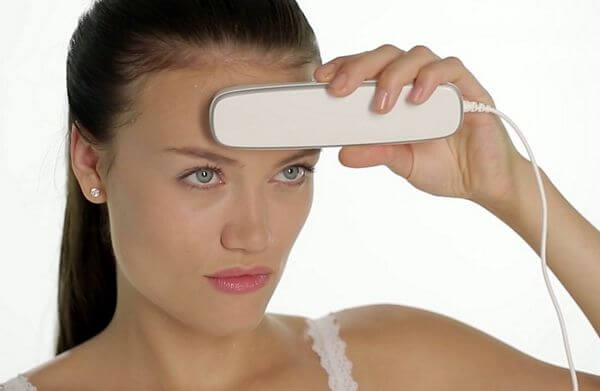 Best Skin Tightening Machine For Home Use
I did noticed that my jawline looked a little bit more taut and a little bit more tight after using this device. But for the rest of my skin, because I do not have a lot of loose skin or sagging, I didn't notice that there was tightness on my cheeks or on my forehead or anything like that.
What I did notice was that after using this, I looked like I had zero wrinkles, zero fine lines. My skin looked flawless.
I also felt that this facial lifting device paired with the hyaluronic gel really hydrates your skin and I found they pair together really effective in minimizing the look of fine lines and wrinkles.
I've noticed in the last year that I do have some fine lines popping up on my forehead and around my eyes. But now I feel totally comfortable, I feel my skin looks vibrant, healthy, any fine lines are completely gone and I just feel my skin looks very balanced overall.
The first time I used the Titan I felt my skin looked pretty balanced to begin with, but afterwards I noticed that my skin had so much more vibrancy, it looks so much healthier, it looks much brighter and it just looked more hydrated overall.
I feel my skin has so much more life to it. Before even though I thought my skin was pretty balanced, I think that it was looking a little dull and that's another thing that the Titan really corrected for me.
Another thing I really like that's not actually about the treatment is just about the device and how it's packaged. The actual case it comes in is really nice and sturdy, it's easy to travel with.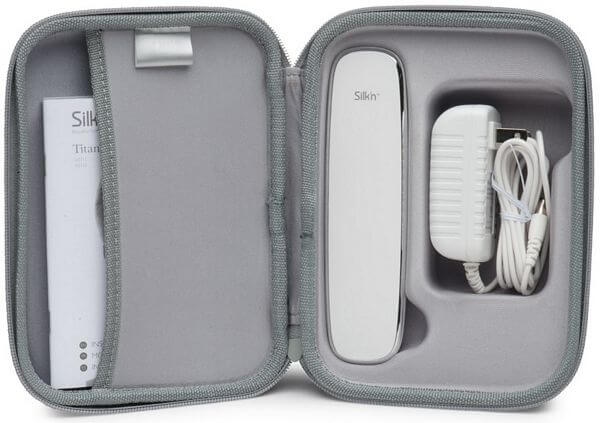 This is a nice way to keep it all stored together, keep all the device parts together in one place and just have it stored nicely and very clean and neat.

More Silk'n Titan Reviews
The following people have been using Titan (called FaceTite in Europe and China) for 10 weeks. Watch their reactions as they see their before and after photos for the first time.
Titan Before and After Montage
– Wow you can really see a difference. But you can actually see it. It's right there. That's pretty amazing.
– Oh my goodness, see how it has smoothed out. I really see a lot of improvement that really does still surprise me. It's beautiful.
– Wow, you can't tell from us looking at because we look at ourselves every day. This is a big difference. That has made a change and I can really tell the difference now.
– Wow I can see basically that it's ironed out. Oh my God, big difference.
– Wow, that's way more, way more than I would have imagined actually. I am so surprised. I'm really surprised about the eyes.
– I really noticed the forehead. Difference in lines, even in the eye level. That's what you see when you shave. I see the difference in the deep grooves. Takes a few years off.
– Like I said, you're looking at your face every day, you can't tell the difference.
– But when you're looking at it closes, it's really different.
– I think it works. I think it's amazing.
– Who doesn't want to look younger.
– I'll keep doing it.
– It's really really good. I'm gonna keep using it. That's for sure.

#1 Microcurrent Facial Tool For Toning Face
Silk'n Titan Skin Tightening and Lifting Review