As the temperature rises and the sun beats down, it's essential to prioritize staying cool and comfortable in hot weather. Whether you're enjoying outdoor activities, lounging by the pool, or working under the scorching sun, having the right products to beat the heat is crucial.
In this article, we will explore a range of innovative and practical products designed to help you stay cool and refreshed in the heat outside.
Click Here to See Over 1000 Body Cooling Products!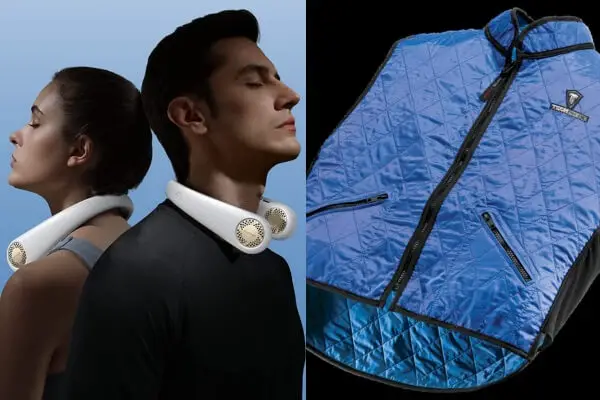 Hydration and Sun Protection
Staying hydrated is vital to combat the heat and maintain optimal health. Investing in high-quality water bottles and hydration packs ensures you have easy access to cool and refreshing beverages throughout the day. Look for insulated bottles like the Hydro Flask or Yeti Rambler that keep your drink cold for extended periods. For on-the-go hydration, consider hydration packs like the CamelBak Classic or Osprey Skarab, which allow you to carry water conveniently.
Additionally, don't forget to protect your skin from harmful UV rays with a broad-spectrum sunscreen like Neutrogena Ultra Sheer Dry-Touch or EltaMD UV Clear. Choose a sunscreen with at least SPF 30 and water-resistant properties for extended outdoor activities. Complete your sun protection arsenal with a wide-brimmed hat like the Columbia Bora Bora or Sunday Afternoons Adventure Hat, along with sunglasses that provide 100% UV protection, such as Oakley or Ray-Ban models.
Cooling Apparel and Accessories
When it comes to staying cool, the right clothing and accessories make a significant difference. Cooling towels and neck gaiters provide instant relief by lowering body temperature and keeping you comfortable. Look for highly-rated options like the Mission Cooling Towel or Chill Pal Cooling Towel, which can be soaked in water, wrung out, and then snapped to activate the cooling effect. Neck gaiters like the Buff Coolnet UV+ or Halo Headband Cooltouch are versatile and provide cooling as well as sun protection.
Opt for lightweight and breathable clothing made from moisture-wicking fabrics to promote airflow and sweat evaporation. Brands like Columbia, Patagonia, and Under Armour offer a wide range of outdoor apparel featuring moisture-wicking and cooling technologies. Look for clothing with mesh panels or ventilation systems for enhanced breathability.
Wide-brimmed hats and sunglasses not only shield you from the sun but also help keep your head and eyes cool. The Outdoor Research Sombriolet Sun Hat and Sunday Afternoons Ultra Adventure Hat offer excellent sun protection while allowing airflow. Choose sunglasses with polarized lenses and UV protection from reputable brands like Maui Jim or Costa Del Mar to reduce glare and protect your eyes.
Portable Fans and Misters
Portable fans are a fantastic way to create a personal cooling zone wherever you go. Look for compact and rechargeable options that provide a steady breeze to cool you down. The OPOLAR Portable Battery Operated Fan and Vornado Flippi V6 Personal Air Circulator are popular choices due to their compact size, adjustable airflow, and long battery life. Alternatively, consider wearable neck fans like the Acmind Portable Neck Fan or JISULIFE Hands-Free Neck Fan for hands-free cooling.
For instant refreshment, handheld misting fans and spray bottles are perfect companions. The O2COOL Deluxe Misting Fan and Lunatec Aquabot Water Bottle with Spray Cap combine misting and fan functions, offering a refreshing burst of coolness. You can also opt for a simple spray bottle like the Tolco Empty Spray Bottle, fill it with water, and mist yourself whenever you need a quick cooldown.
Cooling Gadgets and Devices
Embrace the power of technology with cooling gadgets and devices designed to combat the heat. Cooling neck fans and personal air conditioners offer a portable and hands-free solution to keep you cool on the go. The NEXFAN Portable Neck Fan and the Evapolar evaCHILL Personal Evaporative Air Cooler are popular choices. These devices use innovative cooling technologies to provide a constant flow of cool air, helping to lower your body temperature even in hot outdoor environments.
Portable air coolers and evaporative cooling devices are another excellent option for staying cool outdoors. These devices use the principle of evaporation to lower the ambient temperature around you. The Honeywell CO30XE Evaporative Air Cooler and the Luma Comfort EC110S Portable Evaporative Cooler are reliable and effective choices. They use water and evaporation to create a refreshing breeze, making your outdoor space more comfortable.
For targeted cooling, consider using ice packs and cooling pads. These products can be placed on specific areas of your body to provide immediate relief. Look for gel ice packs like the FlexiKold Gel Ice Pack or the Arctic Flex Gel Ice Pack, which can be chilled and reused multiple times. Cooling pads like the ChiliPAD Cube Cooling Mattress Pad or the Cool Care Technologies Cool Flash Body Pad are designed to provide cooling for your entire body, making them perfect for lounging or sleeping outdoors.
Outdoor Shade and Cooling Solutions
Finding shade outdoors is essential to escape the sun's direct heat. Pop-up canopies and sun shelters create instant shade and protect you from harmful UV rays. The Coleman Instant Canopy and the E-Z UP Dome Shelter are popular choices due to their easy setup and sturdy construction. They provide a shaded area for you to relax, eat, or engage in outdoor activities.
Umbrellas and parasols offer portable shade solutions, allowing you to adjust their position as the sun moves. The Sport-Brella Portable All-Weather and Sun Umbrella and the Repel Umbrella Windproof Travel Umbrella are durable and provide excellent sun protection. They are compact and lightweight, making them convenient for outdoor adventures.
For a versatile and flexible shade solution, consider portable shade sails and cooling tents. The Windscreen4less Sun Shade Sail and the Quik Shade Expedition Instant Canopy are ideal for larger gatherings and extended outdoor activities. These products are easy to set up and provide ample shade, allowing you to enjoy outdoor events without worrying about the heat.
Cooling Refreshments and Snacks
Cooling from the inside out is equally important. Opt for hydrating foods and beverages to replenish electrolytes and maintain hydration levels. Watermelon, cucumbers, and citrus fruits are excellent choices due to their high water content. Prepare refreshing snacks like chilled salads or fruit bowls with a combination of hydrating ingredients like lettuce, cucumber, watermelon, and berries.
Stay hydrated with chilled beverages like infused water, iced teas, and electrolyte-rich sports drinks. Infused water can be made by adding fresh fruits, herbs, or cucumber slices to a jug of water and letting it sit in the refrigerator for a few hours. For iced tea lovers, try brewing herbal or fruit-infused teas and chilling them for a refreshing treat. Brands like Teavana and Celestial Seasonings offer a variety of flavors. Additionally, electrolyte-rich sports drinks like Gatorade or Powerade can help replenish essential minerals lost through sweating.
Cooling Bedding and Accessories
A good night's sleep is crucial, even in hot weather. Invest in cooling pillows and pillowcases designed to regulate temperature and provide optimal airflow. Look for pillows with cooling gel inserts like the Beckham Hotel Collection Gel Pillow or the Coop Home Goods Eden Pillow. These pillows provide a cool surface for your head and neck, ensuring a comfortable sleep.
Choose breathable and moisture-wicking bedding materials like bamboo or moisture-wicking sheets. Brands such as Caril Hill and Mellanni offer bamboo sheets that are breathable, hypoallergenic, and have moisture-wicking properties. Another option is to look for sheets made with moisture-wicking fabrics like microfiber or Tencel, which help to keep you cool and dry throughout the night.
Consider using mattress toppers or cooling gel pads for an added layer of comfort and temperature control. Gel-infused memory foam mattress toppers like the Linenspa Gel-Infused Memory Foam Mattress Topper or the Sleep Innovations Cooling Gel Memory Foam Mattress Topper provide excellent heat dissipation and pressure relief. Cooling gel pads like the Cool Buddy Classic Gel Mattress Pad or the Techni Ice Reusable Ice Pack Cooling Pad offer a refreshing and cool surface to sleep on during hot nights.
In addition to bedding, ensure proper airflow in your bedroom by using a fan or an air conditioner. Ceiling fans, tower fans, or box fans can help circulate air and create a cooling breeze. For those who prefer a more advanced cooling solution, consider investing in a smart air conditioner like the LG Dual Inverter Smart Window Air Conditioner or the Frigidaire Cool Connect Smart Window Air Conditioner. These devices allow you to control the temperature and airflow remotely via a smartphone app.
Our Recommendations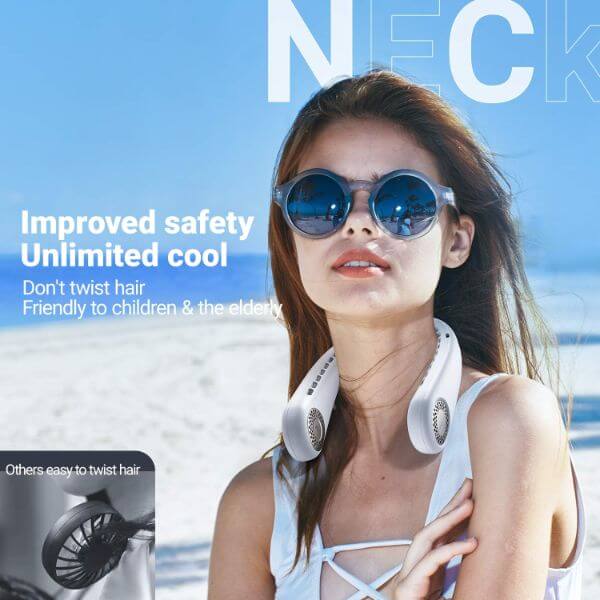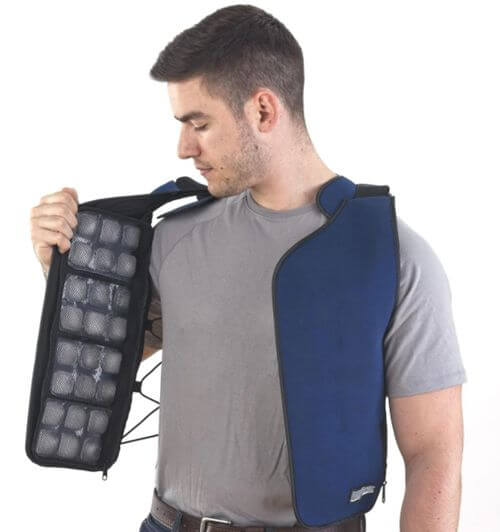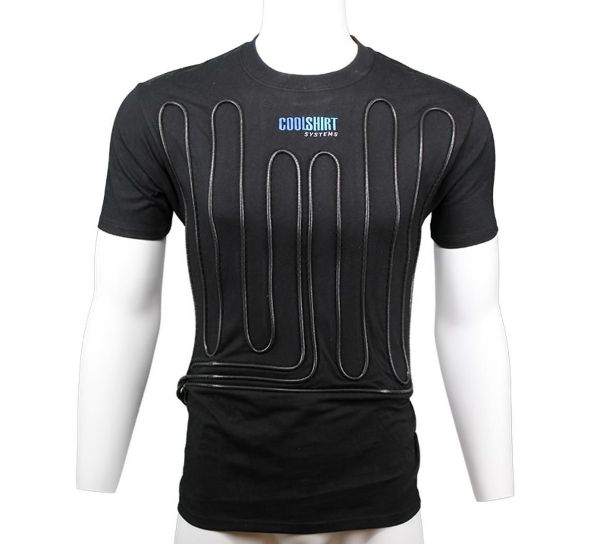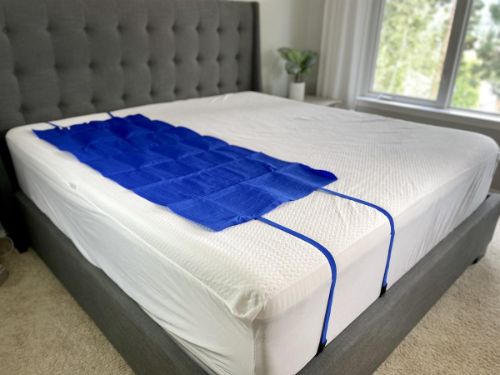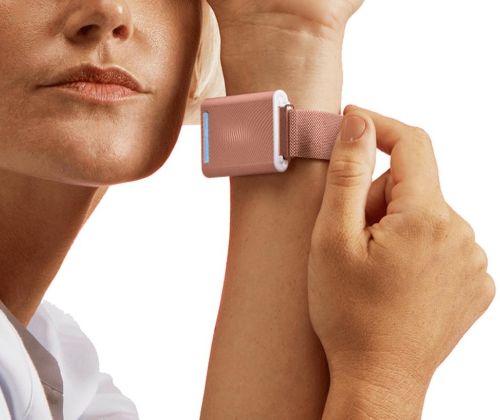 Conclusion
Beating the heat is all about preparation and having the right tools at your disposal. By incorporating these must-have cooling products into your outdoor routine and optimizing your indoor sleeping environment, you can enjoy the summer months without succumbing to the sweltering heat. Remember to stay hydrated, protect yourself from the sun, and embrace innovative cooling solutions like portable fans, misters, cooling gadgets, and outdoor shade options.
With the right products, you can stay cool and comfortable, no matter how high the temperature rises. So, beat the heat and make the most of your outdoor adventures while staying cool, refreshed, and protected. Embrace these innovative and practical solutions to create your personal oasis in the heat outside.
Remember, staying cool is not just a matter of comfort but also a crucial aspect of staying safe and healthy during hot weather. Invest in these essential products to ensure a pleasant and enjoyable experience in the great outdoors. So, gear up, stay cool, and make the most of your summer with these must-have products for beating the heat.
Stay cool, stay comfortable, and stay safe!
Click Here to See Over 1000 Body Cooling Products!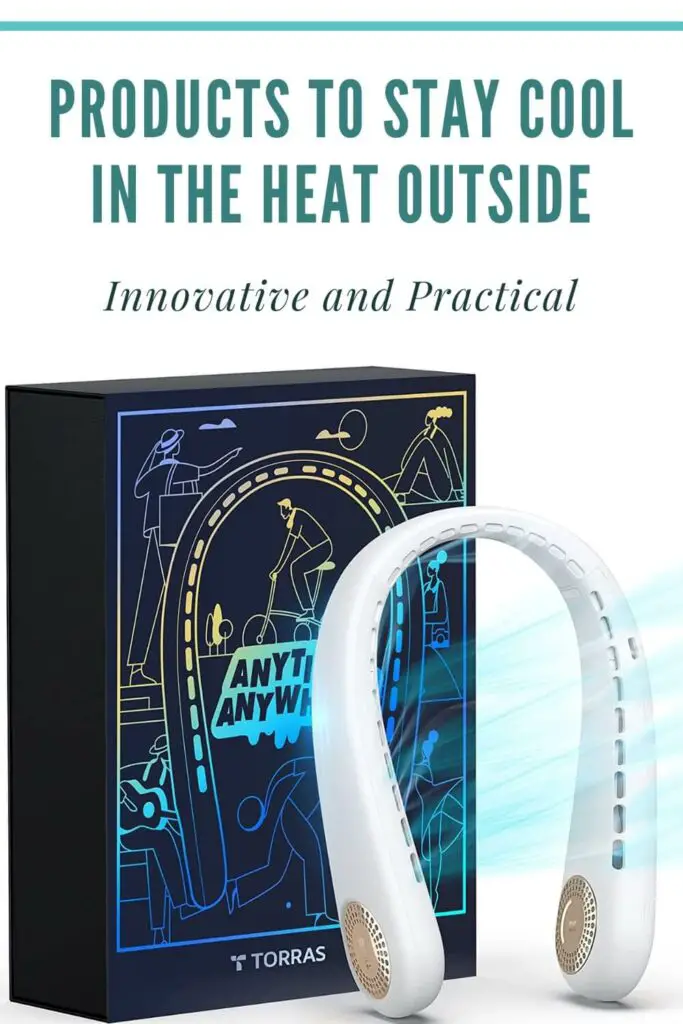 Must-Have Products to Stay Cool in the Heat Outside