25 medical and sports scientists designed, researched and developed this posture corrector shirt!
Used by NBA and MBL Stars: Dwight Howard, Peyton Manning, Eric Gordon, Greg Holland, Tim Collins, Noel Arguelles!*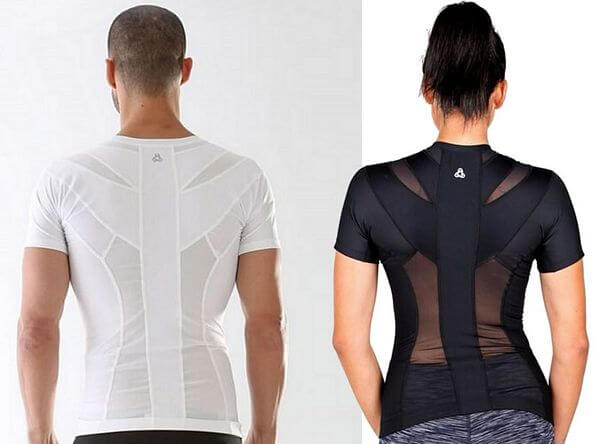 Men and women of all ages can wear it, whether you're recovering from an injury, you want to prevent one or you just want to look and feel better.
What It Uses?
It uses neuro bands. Unlike braces that restrict movement and compression garments that compress tissue, these neuro bands are designed in a way to move with your body and complement the movement.
Neuro bands perform two main functions. The first one is to support muscles and joints in proper body alignment. The second one, through touch and tension, helps activate muscles that are required to maintain that position.
How Posture Corrector Shirt Works
To improve your bad posture simply put on the posture corrector shirt. There are no straps, bells or tightening necessary. It can be worn under your clothes because it's form-fitting and the material is thin.
Since the shirt is not a brace, it doesn't give rigid 100% straight posture. Instead the specialized design works to optimize your healthy posture and spine.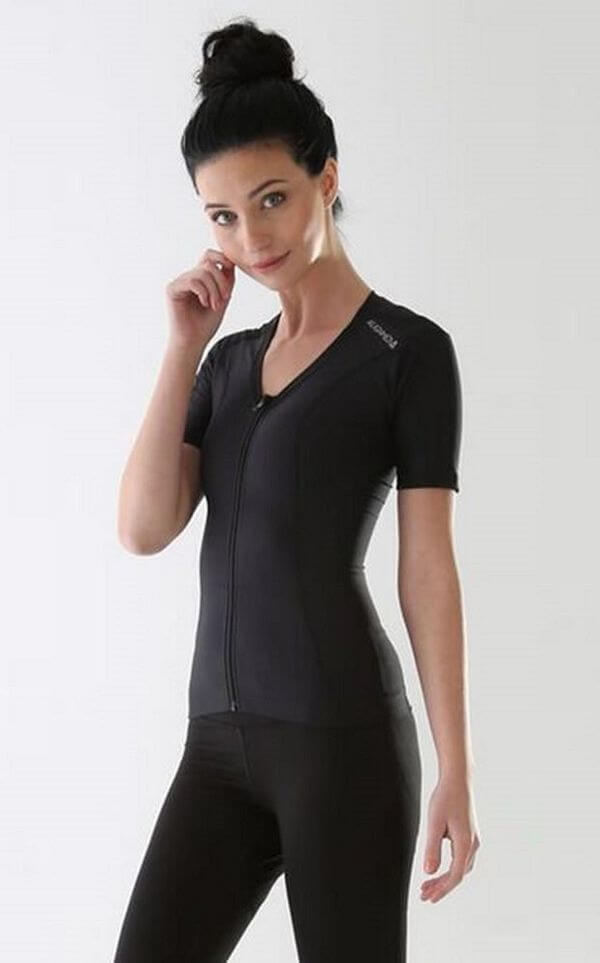 This is the patented neuro band technology, which stimulates muscle groups into alignment. While wearing the shirt, you will notice subtle changes in your slouching posture (and self-confidence and self esteem). While sitting down you will tend to have better posture without noticeably thinking about it.
It's gentle posture correction that does not cause any pain or shoulder tiredness. The posture correcting shirt has other benefits beyond posture correction, including decreasing wear on your joints, improving oxygen flow when breathing and increasing upper body strength (chest, abdomen core muscles, trapezius) as well as health.
Online reviews of this product say that lower back pain was removed while wearing the shirt. It also helped some people with forward head posture.
Made of moisture wicking fabric that has anti-microbial protection to keep your skin dry and cool. With full length zipper.
Customer Review of  Alignmed Posture Correcting Shirt
Posture Shirt 2.0 by Alignmed product review
Today I'm doing a review on the Alignmed posture corrector shirt. These shirts are available in several different sizes for both men and women.
Now if you were to take a look at this shirt, the first thing you may think is that this shirt is an ordinary compression fitted t-shirt, which if you were to think that, you would be partially correct.
But what makes this shirt a posture shirt and what makes it unique is the fact that the manufacturer incorporated what they call touch-tension technology into the backs of these shirts.
Touch-tension technology uses what they call neuron bands to stimulate neural receptors in your back and activate muscle movement and that's what actually corrects your poor posture.
So I recently had an opportunity to try this shirt out for a couple of weeks and that's what this review is about. I'm going to tell you about my experience using the posture corrector shirt, what I liked about it and what I didn't like about it and then give my recommendation on this product.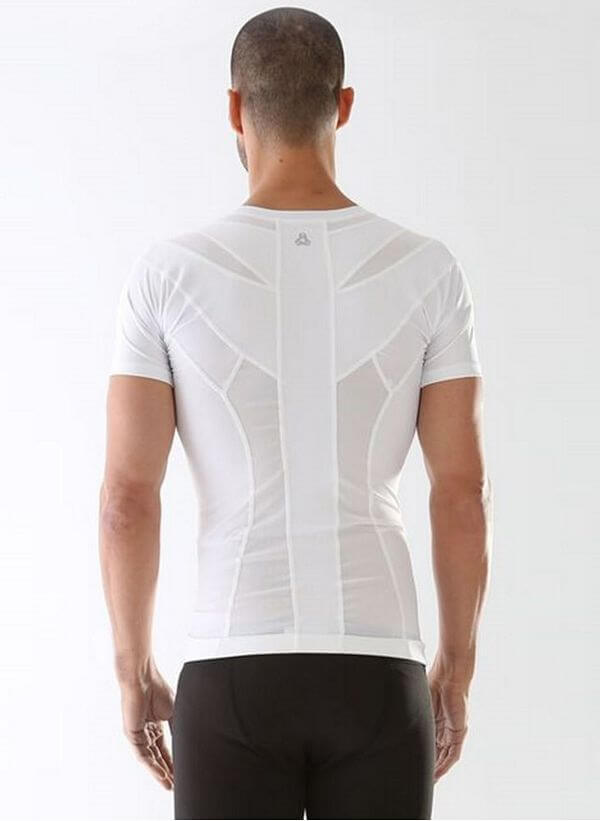 Now when I first heard about this posture shirt I was naturally a bit skeptical. I've tried a lot of different products from posture braces to supports and even exercises and this one was nothing like anything that I've seen or tried before so naturally I was a bit skeptical.
I started reading up on the product and the company mentioned that these shirts are evidence-based apparel. Basically meaning that they've been scientifically proven to work so that caught my interest.
I said I got to try one of these out. So I picked one up and I tried it out for two weeks.
I'm going to start out with the overall level of comfort.
If you're not used to wearing tight-fitting clothing then this is something you're got to get used to. It takes about a day to get adjusted but after you become accustomed to wearing this style clothing, it's actually really comfortable to wear.
The spandex material helps to wick away moisture from your skin and it keeps you nice and cool and dry. There's also what they call power mesh material in the back and that also helps to keep you cool.
So it was a very comfortable posture correcting shirt overall. It's also very stylish. It's something that you can wear out in public. You can wear it to the gym. You can wear it however you want.
Unlike a lot of other products that you see, these posture braces that are kind of embarrassing to wear in public, this one you can wear out with no problem.
See Best Home Exercise Equipment For Beginners & Weight Loss
Performance
But it all comes down to performance. After all it's a posture shirt. Does it really help to correct your posture?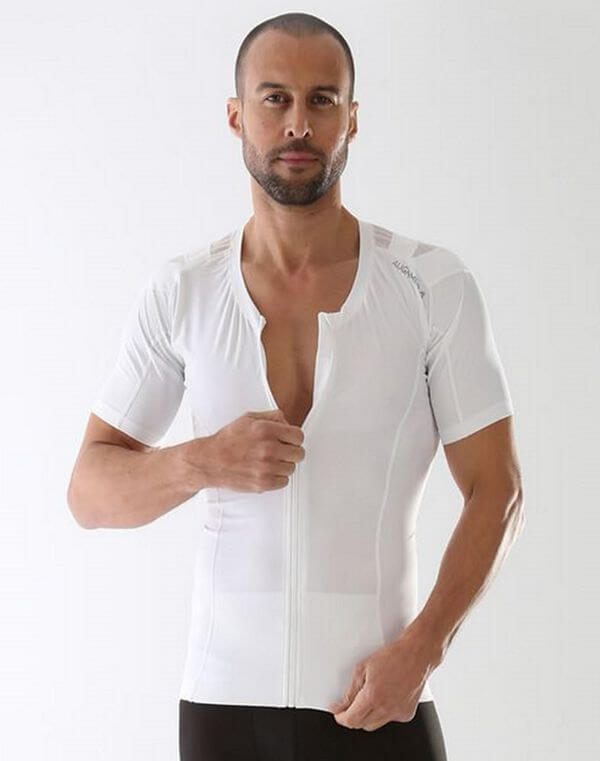 This is an area where this product really exceeded my expectations. As soon as you put it on and you begin to lean forward, you can feel right between your shoulder blades, you can feel it kind of tugging and that just kind of lets you know that you need to pull your shoulders back.
Every time that you begin to lean forward, you feel that tightness right between your shoulders. What you're doing is you're training yourself to pull your shoulders back and use good posture.
I use this at work. The first day that I used it, at the end the day, I could really tell a huge difference as far as strain in my neck and upper back pain.
Made a huge difference. I used it for two weeks and each and every day I came home and I felt great. Normally I spent a lot of time sitting behind a computer desk and this thing really helped me out.
So it's a really great product. If you're looking for a posture brace or some type of product to correct your posture, this is something I would highly recommend.
Buy Alignmed Posture Corrector Shirt
Click here for men's shirt:

Click here for women's shirt:

Our bodies will adapt itself and mold itself into whatever activities it's doing over long periods of time. For example, if we sit down at desk, cars, on computers, etc., eventually our bodies are going to end up with forward tilt of the hips, rounded shoulders, forward head, etc.
If we're hitting millions of golf balls throughout our life or playing tennis, if we're doing things that are primarily one-sided, which just about all sports are, we're gonna end up usually with muscle imbalances on the tighter dominant side.
For example, almost all golfers, if you look at them, the right shoulder will be lower and forward than the left. What that means is that the right upper pecs have become tighter and more restricted and is dominating the weak or left side muscles.
Bad posture is a result of muscle imbalances and muscle imbalances almost inevitably will lead to friction on the joints, which then leads to pain.
So what do we do about it? Well the best way is get on a proper flexibility program and posture restoration program designed specifically for you to correct these imbalances, make the tight muscles more flexible, the weaker muscles stronger, etc.
But there's another way I found. I've come across a fabulous new product called the Alignmed posture correcting shirt, which is terrific.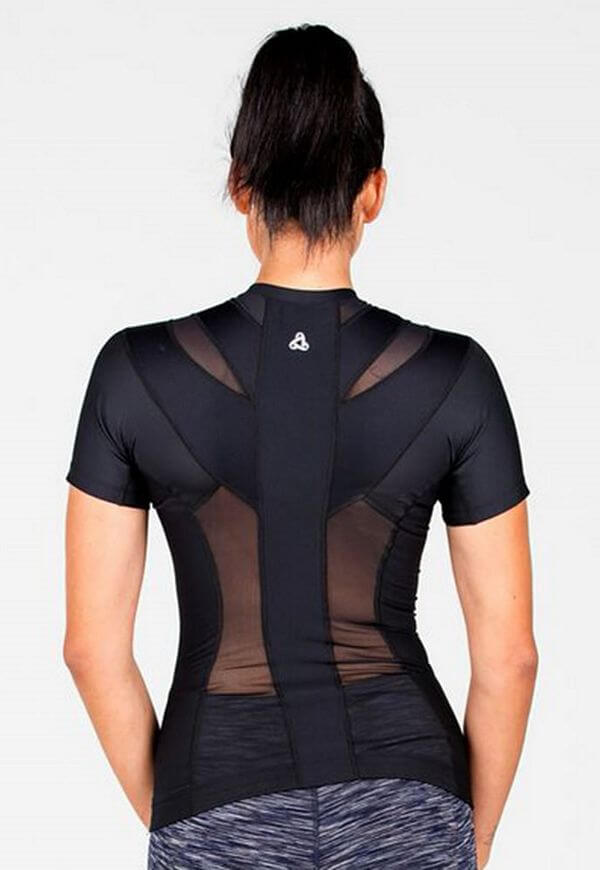 It actually pulls your shoulders back, tuck your hips under and get your joints back into a proper alignment just by wearing.
Eventually your body will mold itself back into perfect alignment and I've learned that this shirt will keep you in proper alignment for days on end.
So I hope you take it for me and thousands of other people that have tried the Alignmed posture corrector shirt and I hope you don't waste any time to get it on.
Click here for men's shirt:

Click here for women's shirt: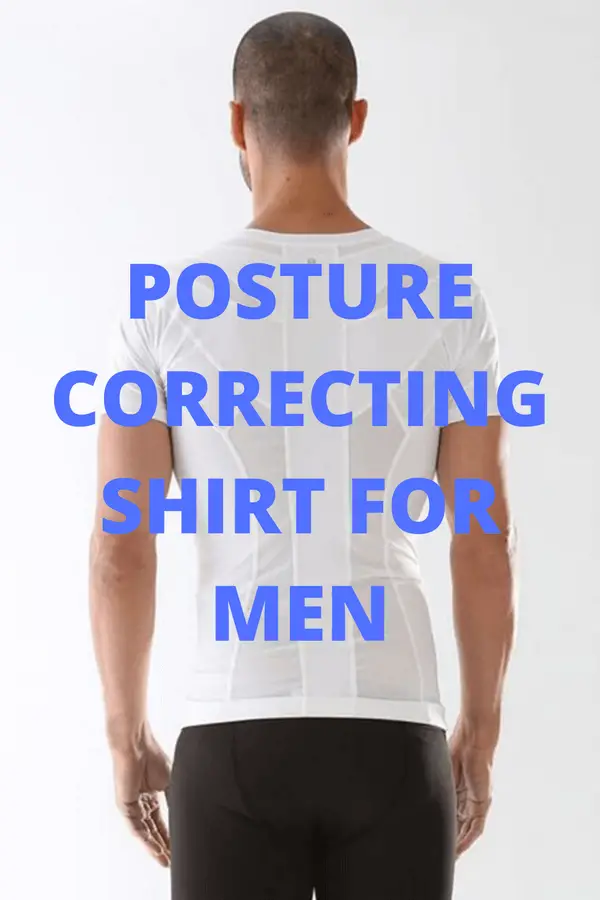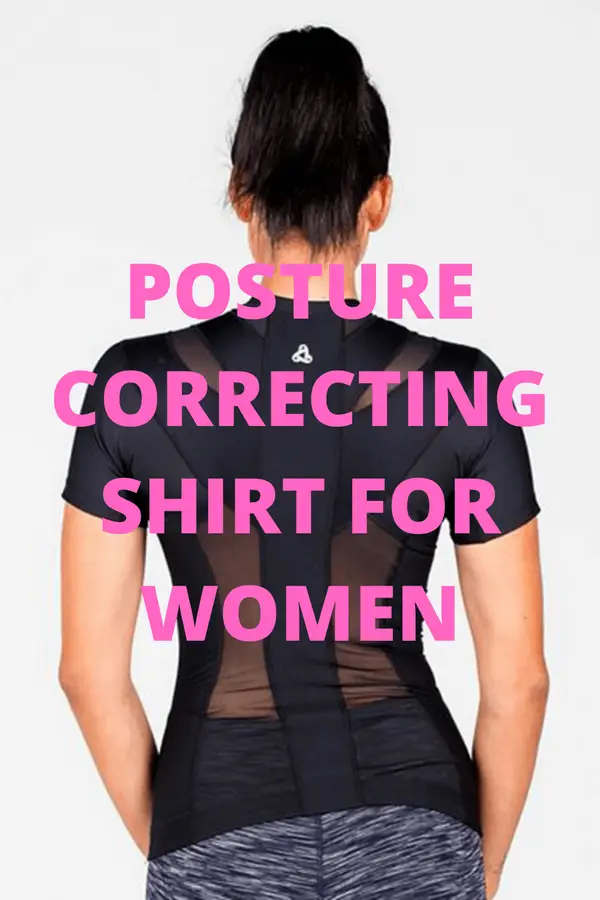 Address: Posture Corrector Shirt – 9180 LeSaint Dr.Fairfield, OH 45014
*Pros turn to 'posture shirt' to help improve performance
BEST Posture Corrector Shirt (Men and Women)