In this article you will find out about the best and easiest way to prevent electrical fire at home or in the workplace.
Electrical fire prevention is critical because statistics show that approximately 51,000 home fires in the U.S. each year are caused by electrical problems.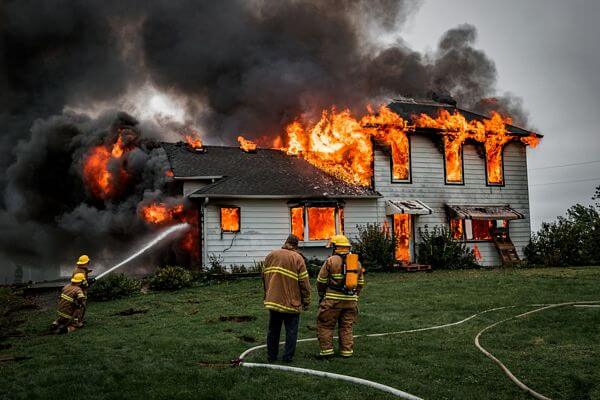 It means that on average every 10 minutes there is a residential electrical fire in the U.S, according to the NFPA (National Fire Protection Association).
That's far more than any other type of fire in the home.
There are also about 500 deaths and 1,400 injuries. And $1.3 billion in property damage.
How to Prevent Electrical Fire
Ting is the next generation in fire safety!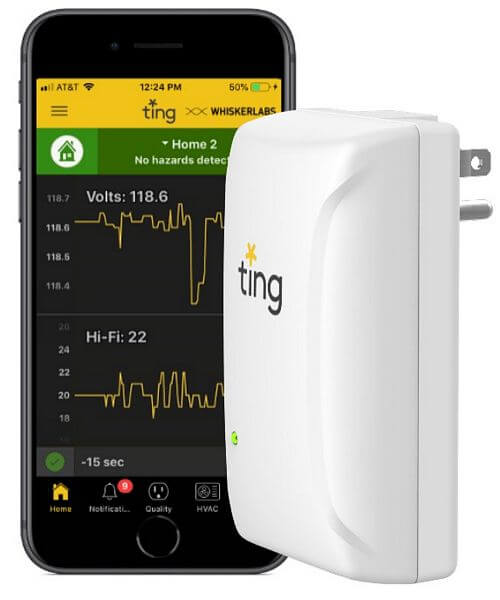 It is a smart home service that helps prevent the most devastating home fires with a plug-in device.
Ting monitors the electrical network in your home and alerts you as soon as it detects tiny arcs and sparks.
This gives you enough time to take preemptive measures before a hidden hazard has a chance to develop into a fire.
You can monitor the whole home for these electrical fire hazards.
The plug-in sensor installs quickly and you don't need an installer or electrician to activate the Ting service.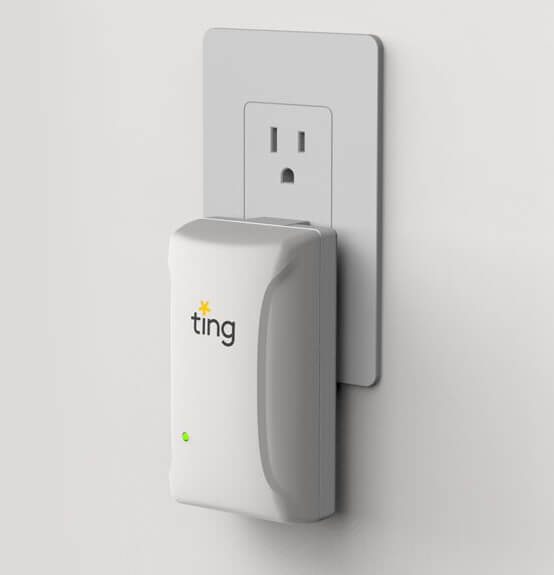 Once Ting is plugged into any outlet in you home, it quickly detects loose connections, damaged wires, or faulty appliances that are the main cause of atrocious fires.
It doesn't matter what your home's age or type is. These electrical fires can occur in any home with little warning signs.
Ting sensor sees what people can't. Whether malfunctions are hidden within walls, above ceilings, or in home devices and appliances.
How Ting Works
Ting by Whisker Labs - Explainer Video
You've invested a lot into your home.
Whether it's old or new, a hidden electrical hazard could silently develop into a fire and destroy what's most important to you.
Smoke detectors alert you once a fire has already started.
Imagine if you could prevent these dreadful fires before they start.
Now you can with Ting – the next generation in fire safety.
Ting is an easy to install smart sensor with a connected app that keeps you in the know 24/7.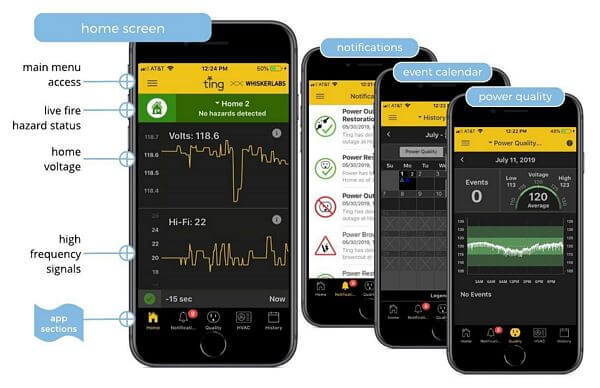 Within minutes, this elegant smart sensor is on the job, looking for electrical faults across your home.
Ting decodes electromagnetic activity. Accurately detects tiny signals caused by hazardous arcing and promptly notifies you and the Ting service team.
You'll receive step-by-step instruction and for additional peace of mind, a Ting certified electrician is dispatched to repair the fault, protecting you, your loved ones and your home.
For proactive fire safety, simplified, choose Ting.
Case Study
Ting Electrical Fire Prevention - Homeowner Case Study (Ting by Whisker Labs, Inc.)
This is a case study involving a serious electrical fire hazard, detected by Ting.
Ting identified arcing, which was traced to the finished basement, where there were no working smoke detectors.
An infrared camera confirmed elevated temperatures in the wall and the electrician found what he had expected – hazardous arcing.
This was a serious fire hazard lurking within the wall. Another family and home protected by Ting.
Whisker Labs launches Ting, AI-Drive home fire-prevention device
Little tiny sparks from damaged wiring in the wall and if you left this plugged in for a month or a couple months, then it's going to start a fire in your wall.
That fire is going to be an awful fire because it could be the middle of the night. By the time your smoke alarm goes off, it may be too late for you to get out.
The damages to your home are going to be massive. Hopefully you're not going to be killed.
We've got a product that is simply a smart plug. Plug it into any outlet in your home, connect it to Wi-Fi, it's a one-minute install, and it monitors your whole home. We're going to detect the hazard and prevent the fire.
Ting Fire Safety | Installation with SECCO Home Services
Inside this package is the future of fire safety. This amazing device coupled with our service will detect any electrical malfunctions in the home.
So if there are loose connections anywhere in the home, maybe in the wiring inside the walls, inside fixtures, this will detect it and give you an alert long before it's an electrical fire.
This little device is called Ting and there are a couple of reasons that we have one here at home. These devices are awesome. We plug it into an outlet and we get a report on how your electrical connections are doing in your home.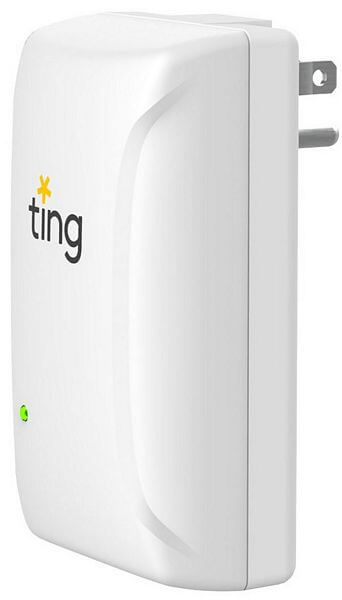 If there's any abnormalities that would cause an electrical fire, you're alerted by Ting's 24-hour monitoring service. We will dispatch an electrician to your home and cover up to one thousand dollars worth of electrical repairs.
Ting is amazing and it doesn't have to be out in the open. You'll notice the green light. That's the function light that means it's working and protecting our home.
So while we're away, we could get an alert on our phone that says you have an electrical connection that is malfunctioning. Maybe it's your air-conditioning system, maybe it's just a loose wire in a wall, maybe it's a light fixture.
When you get an alert we dispatch an electrician and cover up to $1,000 worth of electrical repairs.
Testimonials
A customer from Illinois plugged Ting in and couple months go by and she got the phone call from Ting. As it turns out, there was a problem with the breaker in the breaker box. Actual breaker was corroded and it was actually incorrect breaker.
She had paid an electrician the week before, but hadn't noticed anything with that particular circuit.
It amazes her that this technology could identify something that was just not apparent, even to a professional who is working right next to it.
In her house, she has brand new smoke detectors, carbon monoxide detectors, fire extinguishers next to the fireplace. But she points out that Ting catches the risk before it happens. That's something you can't get anywhere else. If they are able to identify potential problems before they become catastrophic, that's pretty amazing.
It's just not something you think about. You think about leaving the gas on the stove, or leaving a fire burning in your fireplace, you don't really think about what's going on in the walls of the house that you didn't build or you just trust that the wires are fine.
This gives you a little bit of peace of mind that someone will know if there is something wrong, she added.
The device came in the mail. I installed the device. It was easy to set up. It connected to the Wi-Fi with no problems and it said all clear, gave the green indicator that was all clear.
And then I went out of town the following day and went to the beach, which is 3 hours away.
About 7 o'clock I got a phone call from a representative at Ting and informed me that there was some activity that was concerning to them. It was showing the potential to create a fire in home.
I was dismissive of the call and said I will do this on Monday when I get back. Thankfully the representative on the line said that would not be a good idea. That they monitor the data in thousands of homes and to see this kind of an anomaly is something that shouldn't be ignored.
They came the next day and spent an hour and a half figuring out exactly where the problem was within the electrical current in that circuit and determined that it was indeed the sump pump of the motor. Sump pump was running but wasn't actually doing it's job and eventually would've evaporate all the water in the sump pump and then caught on fire.
When I learned that there was a program associated with it that they'll pay for the labor to replace the faulty item, not the part, but the labor, I was really over the moon excited to find out that I didn't have to pay the bill for them to come and replace the sump pump, which is around $500.
Now I feel, whether we're home or away, that there's a level protection that we didn't have before. You always hear about people that lose their homes to fires and they lose everything.
For us, it's a piece of mind knowing that we are protecting ourselves from that happening.
Cost
Ting costs $349. You receive:
One plug-in sensor.
Smartphone app.
1 year of detection service.
$1,000 remediation credit.
Free lifetime sensor replacement.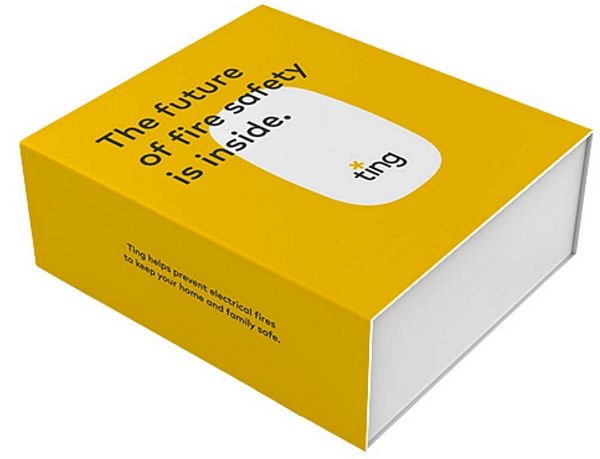 For this, you get:
24/7 monitoring and hazard detection.
Live agent contacting you in the event of a suspected electrical fire hazard.
$1,000 credit for covering the cost of repair.
Lifetime sensor hardware replacement.
All future Ting feature and function upgrades are included.
30-day money-back guarantee.
After the first year, annual service fee is $99.

P.S. You may wonder if it is worth it. To answer that question, you need to answer another one:
how much does your peace of mind is worth?
For me, it is worth more than $99. Significantly more!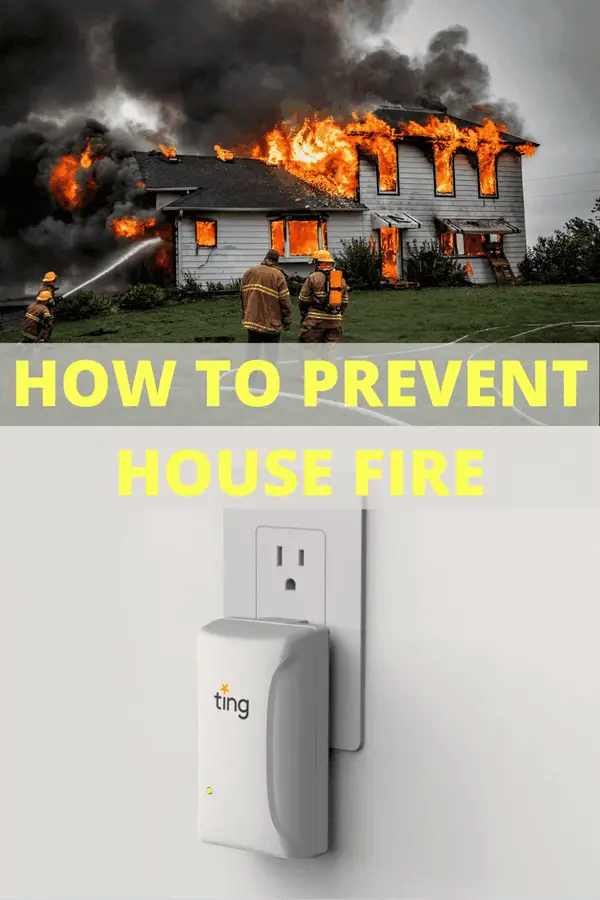 How to Prevent Electrical Fire at Home or Workplace