In this article you will find out about the best home safety products and devices that every home should have.
To begin with, here are two products that are absolutely crucial for home safety.
2 Crucial Home Safety Products
Door Armor
The first item is The Door Armor Max Plus Combo Set.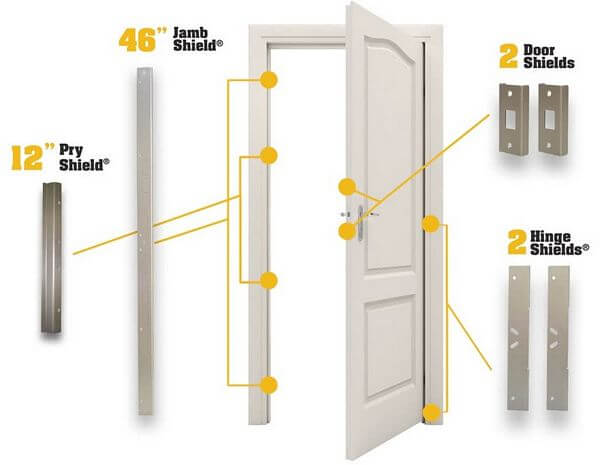 It is a 6-piece door reinforcement kit that prevents kick-ins and prying attacks. It is one of the best solutions to keep burglars out of your home.
The biggest advantage of using this product is that it works before an intruder evens enter.
Why is this important?
Because more than 85% of break-ins in the U.S. are through an entry door. A burglar needs just a few seconds to kick-in a door. And a few minutes to steal your valuable items or, in the worst case scenario, to hurt you or your family.
On average, it takes 20 minutes for police to respond to a home alarm.
So the goal here is to stop an intruder to enter your home in the fist place.
And that's what The Door Armor Max Plus Combo Set is doing extremely well.
It is guaranteed to stop kick-ins as well as prying.
The product is tested by police who now recommends it to homeowners.
How it works?
The kit is designed to reinforce all the weak points on your entry door.
A 46″ long Jamb Shield reinforces the door jamb area. This is the area that is the first one to break when a door is kicked.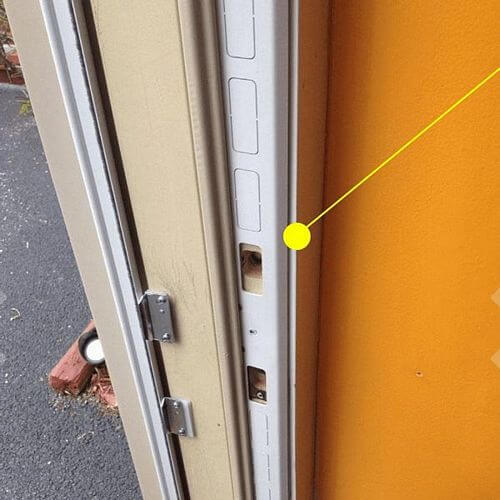 Two Mini Door Shields reinforce the edge of the door to help prevent the door from splitting in half.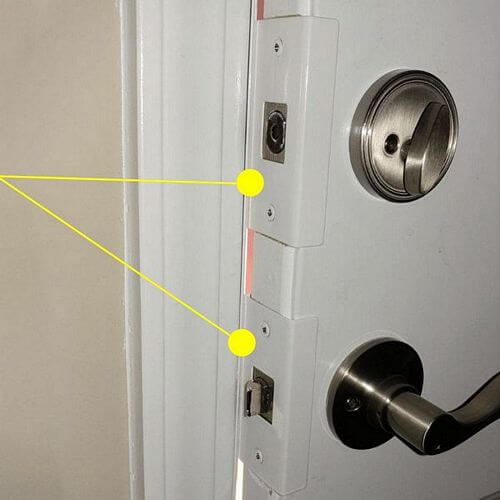 But you also need to reinforce the hinges. Two 12-inch Hinge Shields do just that. They are installed over your existing hinges, without removing the door.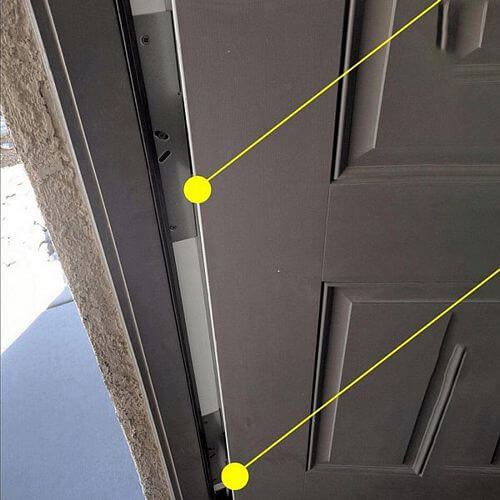 To secure your door from intruders who will try to pry it open, there is a 12-inch Pry Shield. It is designed to prevent crow bar attacks.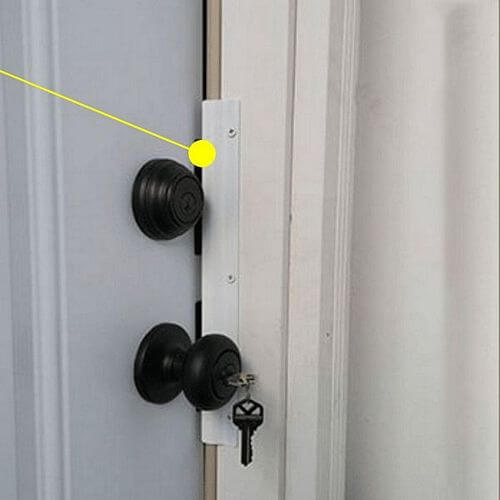 Once installation is done, your door cannot be kicked in any more. Here is the proof:
The set is available in 3 colors to match your door or hardware. Installation is easy and it takes less than 30 minutes. All you need is a drill.
The kit costs just $99 and you can buy it here with free shipping!
Ting
The second item you absolutely need in your home is Ting.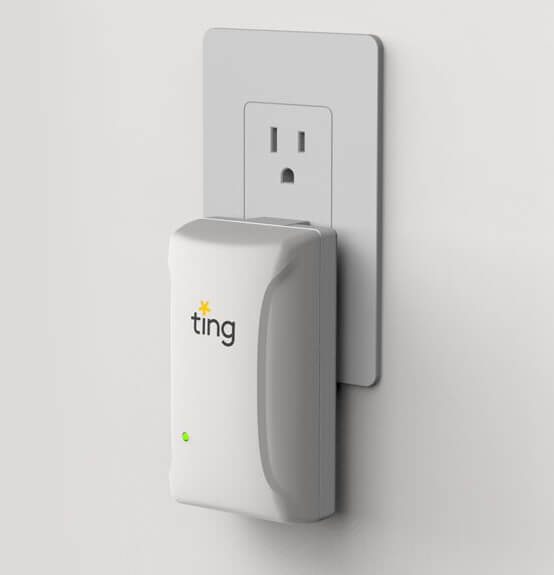 It is a device that prevents the most destructive home fires – those caused by an electrical malfunction.
This smart home service monitors electrical network of your entire home and alerts on tiny arcs and sparks. This gives you enough time to take necessary measures before a hidden hazard develops into a fire.
The plug-in sensor installs quickly and no electrician is needed.
Ting successfully detects loose connections, damaged wires, or faulty appliances that are the most common cause of home fires.
As soon as Ting detects tiny signals caused by electrical faults, it immediately notifies you via an app.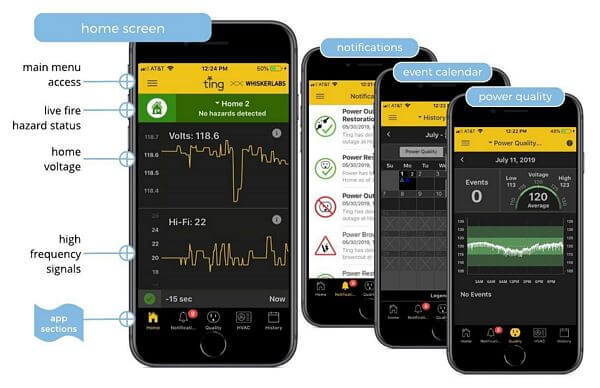 You'll receive a detailed instructions by the Ting service team. If necessary, they will send a certified electrician to repair the fault.
Ting covers up to $1,000 worth of electrical repairs.
Ting costs $349. You receive: a sensor, a smartphone app, 1 year of detection service and $1,000 repair credit.
You also get lifetime sensor replacement, all future upgrades and 30-day money-back guarantee.
After the first year, annual service fee is $99.
3 Other Home Safety Devices
Besides thee two essential home safety products, you should also consider the following devices.
Kidde 10 Year Kitchen Smoke & Carbon Monoxide Detector
Fires can be caused by other means, not just by electrical hazards. For this reason, it is wise to install a smoke detector in your home.
This device uses a sealed-in lithium battery that is designed to work for 10 years. You don't have to change the battery in this unit for 10 years! Amazing!
This alarm combines smoke and carbon monoxide sensing technologies. When they work together, they detect fires faster as well as reduce nuisance alarms caused by cooking.
The alarm uses photoelectric and electrochemical sensing technologies.
A photoelectric sensor detects visible particles associated with smoldering fires. It detects them sooner than ionization alarms.
An electrochemical sensor is used to detect carbon monoxide.
When one of the sensors detects a potential hazard, they will communicate with one another. Depending on what is detected, the alarm will adjust its smoke sensitivity. As a result, it is able to better distinguish between a real hazard and a false one.
The alarm provides continuous home protection from smoke and carbon monoxide, even when there is no electricity.
Everything is automatic. Alarm automatically activates when attached to the mounting bracket.
This product cost $72. Click here to buy with free shipping.
Ring Alarm Wireless Home Security Kit (5 Piece)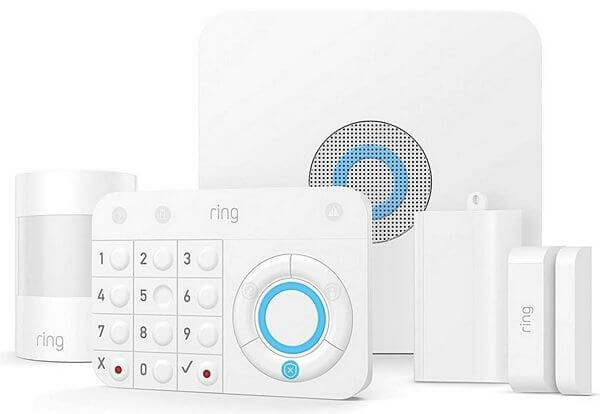 The Ring alarm is a home security system for any apartment or house.
You can monitor your home from any iOS or Android device and you don't need a professional to install it.
It's all done via your phone. There's no wires to run or anything like that. Everything is included.
You've got your base station with cellular backup that can run off of Wi-Fi or hardwired into the network.
A wireless keypad that can last up to two years with a single charge and that has an integrated wall or table stand.
A one motion detection sensor and one contact sensor for a door or window.
They operate on a frequency called z-wave. You get a z-wave extender and it will extend the home up to 500 feet between the two. Also, if the Wi-Fi is down, all of the devices are still connect to one another.
There's a 24-hour backup battery in case the power goes out.
There's an app that allows for full control from within the app where you can activate the alarm.
The alarm goes off with infrared motion activation and is very loud – a 110 decibels!
The installation is super simple. Just Bluetooth pairing between the device and your phone and after that, the home base is connected.
The door and window sensors simply connects to doors or windows via screws or tape and they're already connected to the base station via that z-wave connection.
The infrared motion detector is also a very easy install, which is just two screws.
There are three modes for this alarm: away mode, home mode and disarmed mode.
The away mode is when you're away from your home, where the motion sensor activates the alarm, in addition to the door and window sensors.
The home mode is when the motion detection is not applied and it's just the door/window sensors and the disarm mode is when nothing is being monitored.
From the Ring app you can control your entire home security system from basically anywhere. It allows you to easily monitor your entire home in one dashboard.
It'll send you alerts when any type of motion is detected. From within the app you can customize different notification settings.
This product costs $145 and you can buy it here with free shipping.
Ring Motion-Activated HD Security Camera With Floodlight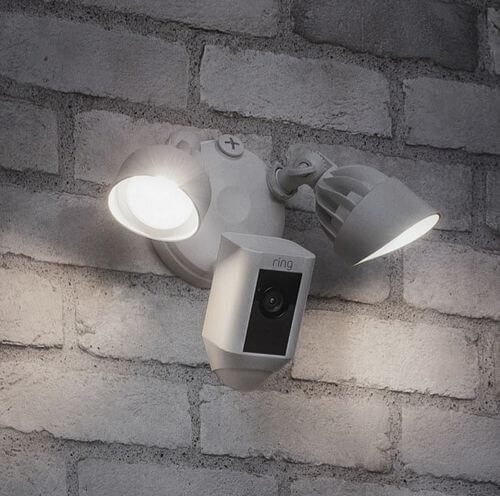 It looks a lot like a traditional home security light system.
The central camera module looks pretty much identical on all of Rings devices. The big difference comes in how they're powered and the illumination that they provide at nighttime.
The camera connects to your house wiring (there's no battery option with this camera) and the illumination comes from two large floodlights.
You'll also need a good Wi-Fi signal where you're putting it in because there is no Ethernet socket on this cam. But most homes have a pretty decent Wi-Fi connection around their edge, so this should not be a problem.
Similar to other Ring products, you get a great picture during daylight. Nice, colorful and sharp images.
At nighttime, there are a couple of small infrared LEDs at the top of the camera and they provide illumination for a night vision mode. It gives you a chance to see what's going on outside your house when it's dark.
If motion is detected that's where these two big LED flood lights come in. They switch on and they illuminate the area with 1800 lumens of light.
There is no dimming control on the system which is fine for a security light.
The infrared sensor on the bottom has a detection range of 270 degrees, which is a very wide range. When something happens in that range, those lights will come on. The camera on it has a range of a 140 degrees.
When the lights do come on, the camera stays in night vision mode, so you don't get a color image of what's going on in front of it.
To reduce false positives, you can draw motion detection zones on the app and keep detection to just the areas that you've defined. That's very useful if you've got something moving out in your garden that's always triggering the camera.
In terms of range, it has at least 12 meters or 40 feet from the camera system and sometimes it can detect things a little bit further. So you've got a decent detection range around your house.
When someone comes into that range, there's a two-way talk feature in the app. You can press a button and you can say something. It comes out of the camera and you can listen to what they're saying.
If that doesn't scare someone away, there's also a 110 decibel alarm on the unit.
The camera costs $278 and you can buy it here with free shipping.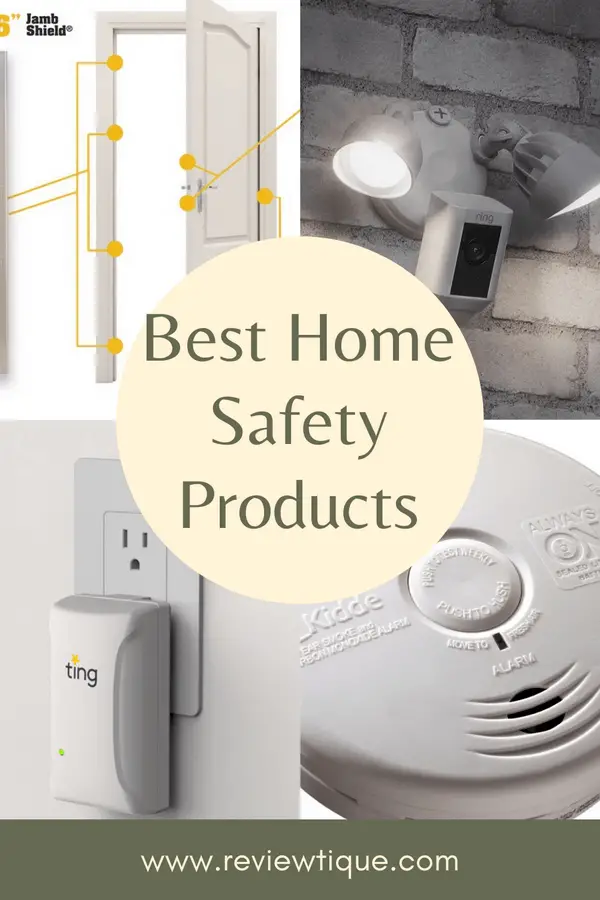 5 Best Home Safety Products and Devices