For many women, home microdermabrasion is a secret weapon for youthful skin! It is one of the most powerful skin care treatments.
You can take years off your appearance and bring about drastic improvement in the texture of your skin.
If you want to keep your skin in the best possible condition, you need to use this beauty procedure.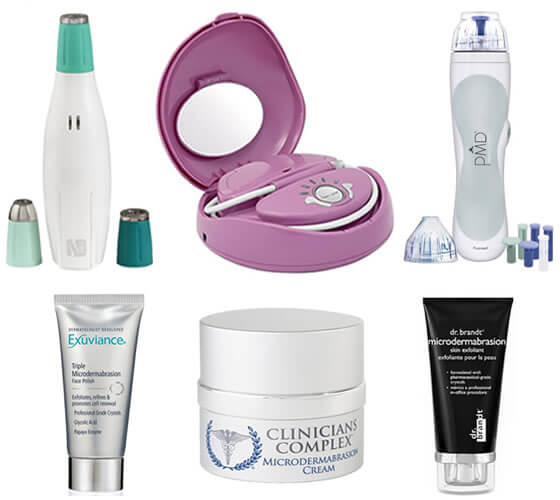 There are different home microdermabrasion products on the market. Here I will review the best machines and treatments.
Silk'n ReVit
Buy with free shipping + money back guarantee + 2 year warranty:

It is a skin therapy system created by Silk'n. It's one of the most advanced ways to reduce the appearance of fine lines, brown spots, acne scars and wrinkles at home.
The secret is ReVit's dual action that uses a diamond tip to gently and effectively exfoliate the skin while the vacuum action instantly removes dead skin cells to reveal fresh, smooth, younger looking skin.
ReVit is perfect for your face, neck and hands and comes with three detachable diamond treatment tips: precision, coarse and fine.
My wife really loves this system. She has been a fan of microdermabrasion for years. She can't afford professional procedure anymore and she also does not have time to visit a salon. She was spending around $160 for just one treatment! And it's never just one treatment. They want you to do 4 or 5. And they used to charge her extra for the neck and the hands.
I will tell you that she has spent more for just the neck and the hands for one treatment in the office then you're spending to get ReVit system.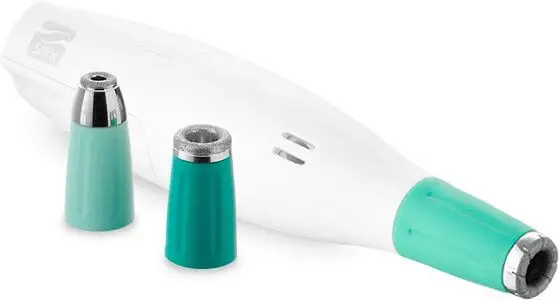 With this outstanding machine she can now have lighter, brighter, softer, more beautiful and glowing skin at home!
If you are in a situation where your products aren't working anymore, you're saying what do I do, I'm looking dull and lackluster, I've lost that inner glow, you need to get your hands on ReVit.
It is extremely effective and very easy to use. You can take it with you anywhere! You get that one-button technology that pretty much anybody can use, no learning curve!
These are diamond tips, there are no crystals in ReVit because they can scratch the skin.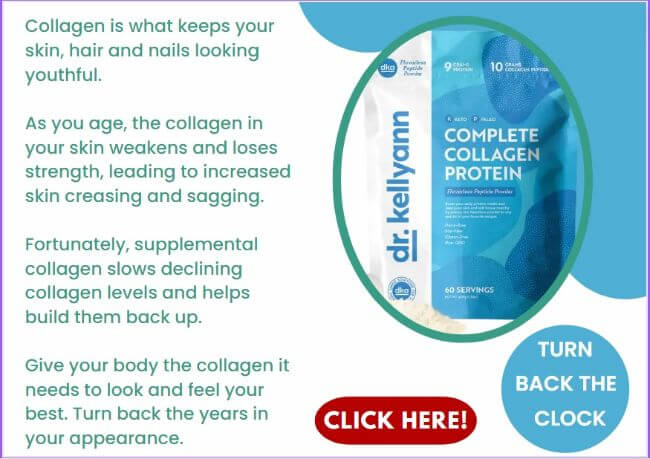 The precision tip, for example, can be used if you struggle with the blackheads and the breakouts around your nose. Or you can use it to tackle those fine lines and wrinkles around the eyes.
The fine tip is pretty much for your everyday use.
One of my wife's favorites is the course tip. It is the heavy duty of them all. So whether you have severely dry skin or whether you want to work on the body, like the backs of the arms or anywhere you have that bumpy, uneven skin, you can use this tip.
It has a cord and that's because you can't get the power, you can't get the suction, you can't get the gumption, you can't get that professional-grade treatment at home unless you've got that plug in power.
A quick test, for just a few moments on one of my wife's hands, showed that hand looks a decade younger. I'm serious, after just a few passes! The key is getting rid of those dead skin cells. Most people don't realize how long that cell turnover takes as we age.
Her skin has never been better. That's because you have to remove the old to reveal the new!
Your body is so smart, it's so intelligent, it knows when to make new skin cells but it won't do it unless it's time. Do you know that when you hit around 40 years old, your cell turnover rate slows down to about every 60 to 90 days. You are sitting in about 14 layers of dead, dry skin cells and then you wonder why your moisturizers aren't working!
ReVit is using a suction power in a very gentle way, professional but gentle. So there is no down time. As you glide this across the skin (you need to hold the skin nice and taut) and work across the skin, keep your ReVit moving at all times. Don't just sit in one spot, you will get a funny little mark on your face. You want to keep it moving, you can use it all around the eyes, down the cheeks, wherever you need to do it.
You can use it on your hands, on the backs of yours arms, on your thighs. I mean pretty much anywhere where you want new skin.
Another crazy thing is that you will probably double the efficacy of your skin care if you use this machine. Yes, 50% better penetration of your skin care products by just getting rid of that old skin.
Maybe you struggle with the large pores. If you want to minimize your pores, clean them out. You can literally vacuum all of that dirt and debris out of the pores and tighten up them with ReVit.
If you had to deal with the breakouts and the acne in the past and you're left with all of that scarring, microdermabrasion is your best friend. It could not be easier, anybody can use this:. men, women, any age, any skin tone, any skin color.
This system is the same caliber as professional machines because it's a corded device. I always tell people you think it's convenient to have a battery-operated device but unfortunately they lose their life.
So this is your device, weather it is the first time or the 151 time that you use your ReVit, it has that same amount of power.
When you get it home, it comes with a beautiful carry case and it makes it convenient for you to travel with. My wife don't leave home without it, even when she is traveling on vacation because there's no downtime.
You may notice a slight pinkness to the skin after your treatment. But you want to see that. It means that you've removed all of those layers of dead skin cells and you are now forcing that cell turnover, giving you that new skin coming to the surface.
After using the kit, you are always going to be shocked. Every single time you open the chamber, you're going to be amazed at how much dead, dry skin has been removed.
You only need to do this maybe once a week or once every other week so you get where you want to be.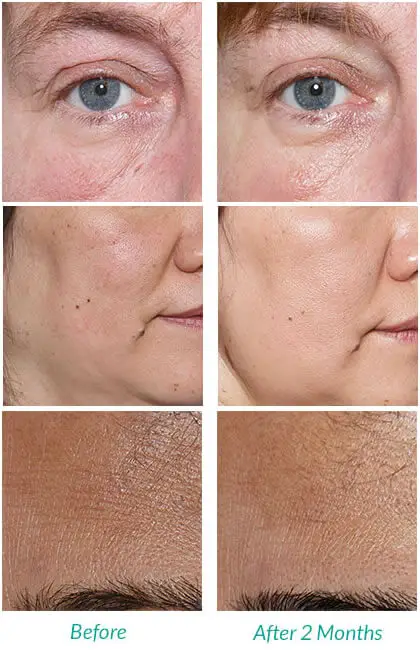 If you have never done microdermabrasion in a dermatologist or a special medical spa, you have to try this. The truth is no matter what brand name, no matter how much you spent, your skin care is not doing you any good if you have those layers of debris on your face.
My wife is in her early 40s and her skin is better now than it was in her 20s. It's a big statement but I want that for you too. I hope that you'll give it a shot. It's because it works, it really does and you gonna see amazing results.
You do not need a professional, you don't have to make an appointment, you don't have to take time off work. You do it in the privacy and comfort of your own home and you do it on your own time!
This is something that you can do on your own. It is professional strength but yet it is so gentle that even sensitive skin can use it.
This is why microderm is so successful! You are literally taking away layers upon layers upon layers of dead skin cells. If you do not remove them and you just go on and continue day after day, leaving them there, but guess what, if you're 40+, you're sitting in dead skin cells for about 60 to 90 days. How is anything working, how your moisturizer is working?
We've all had that experience where you think this cream isn't working anymore or it takes a long time for that cream or that serum to dry, because it just sits on your face and you feel like your pillow or your pillowcase is getting more treatment than even your skin. ReVit is going to blow you away.
ReVit has two speeds so if your skin is extra sensitive, you just press the button once for low and press it again for high. It's totally up to you.
I don't care how much you think you exfoliate, I don't care how well you think you're cleaning your skin, I don't care what cleanser you use, none of that is going to do what microdermabrasion is going to do.
That is why celebrities before they hit the red carpet use it. It's still the number one treatment in Hollywood. It's the number one secret that they don't really talk about.
Whether it's the enlarged pores, whether it's that hyperpigmentation, uneven skin tone, if you had problematic skin and you have the scarring, if you are someone who is just simply lackluster, you lost that youthful glow, you're using all these highlights and everything each and every day to give yourself back that glow, if you're struggling with those fine lines and wrinkles, here is your key!
I don't care if you buy the most expensive cream on the market; it is not going to do what microderm is going to do because you're getting rid of the old in order to tell your body to create new.
Reveal your own skin, your younger looking skin from the very first use. No kidding, you will not be able to stop touching your skin! Your skin is going to be so baby polish!
How to Use ReVit
First thing that you're going to do is you're going to clean off any excess makeup. You want to start with dry, clean skin.
Next, you're going to plug in the device. There's a power button on the back. Press it once and it takes you to the low level. You press it again and it takes you to a higher level.
First try it on the lower level, just to make sure there are no sensitivities to your skin.
It also comes with tree heads. You have the fine head, which is good for regular exfoliation. You have precision, which is good for sensitive areas around your nose and the eyes and then you also have the coarse head, which is when you need that deep exfoliation.
It also comes with a bag of filters. What these filters are used for? They capture all the dead skin.
ReVit uses a diamond tip exfoliator and it also uses a gentle vacuum suction. So what's happening is the tip is exfoliating your skin, removing the dead skin cells and the vacuum suction is drawing it all in and capturing it in the filter.
So turn it on and hold it like a pencil and go in an upward motion. You want to do about two or three passes in each area. Just keep going in an upward motion, it's almost like you're drawing on your skin.
The other thing that vacuum suction is doing is stimulating your blood circulation so it's going to give your skin a nice rosy glow.
Next you want to get in between your nose area that will help with any blackheads that you may have. Do your whole nose with a fine tip. Also do it around your eye area to help with your fine lines and wrinkles.
Last thing you want to do is replace the filter. Remove the applicator tip, take your dirty filter out and throw in the garbage. Replace it with a brand new filter for your next treatment.
You might get a little bit of redness that should go away in a few hours. But if do your treatments at night and then when you wake up in the morning you will have a fresh glow.
After each treatment rinse your face with warm water and apply your favorite moisturizer. If you're going to go out in the sun after you do a treatment, it's always wise to put sun protection on.
PMD Personal Microderm System
PMD Personal Microderm - Feel Great In Your Own Skin

The PMD is another effective home care device that has come out of the professional services. It is a home therapy unit that can be used for a significant change in the skin.
The machine has an effective suction that does a couple of things. It pulls the skin up closer to the disk so that you get a nice, even application of the abrasion to the surface of the skin.
With that mild suction you are stimulating blood flow to the skin and that will help in the rejuvenation process. Personal microdermabrasion is effective in treating fine lines and wrinkles as well.
It is important to do it over a series of treatments and not trying to do it in a single treatment. Using that together with the good skin care products and sun protection will give nice results over a series of treatments.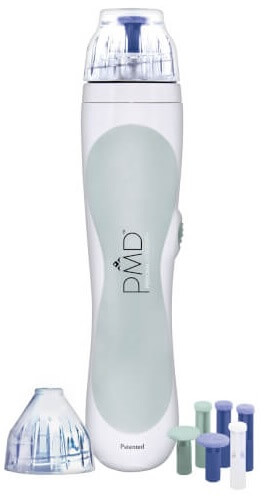 Like any device that is effective, it's important to use it according to the instructions and to be safe with it. With this device, with careful use, following the instructions and repeated treatments, you can see the same improvement you're going to get in a doctor's office using his microdermabrasion.
The PMD uses a rotating disk embedded with aluminum oxide crystals which are abrasive. It is the same material widely used by the professionals.
The device comes with seven discs:
1 white – for people with ultra sensitive skin or those learning to use the unit.
4 blue – for people with sensitive skin
2 green – for people with normal or non-sensitive skin
Be sure that you try each level before you progress to the next.
The rotating disk exfoliates and removes the top layer of dead dull skin which acts as a barrier. With the barrier gone and increased blood circulation, your expensive skincare serums and lotions will penetrate deeper to do their job. The results? Newer, softer, smoother, more vibrant looking skin.
Smoothly glide the PMD across the surface of your skin. As you do this, you will feel the disc and vacuum suction resurfacing your skin. The appearance of fine lines and wrinkles will fade, your skin tone and texture will even out. You will experience immediate results and long-term benefits.
Best Skin Tightening Machine For Home Use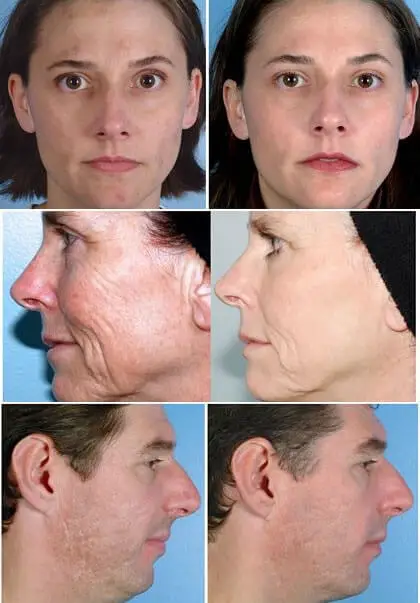 One thing I recommend doing is using your PMD at night. When you use it right before going to bed, it allows your skin to repair itself without having any makeup on it or having any dirt, oil or debris buildup on your skin throughout the day.
After using your PMD you can apply a vitamin C serum. It is very hydrating and it also brightens your skin.
The most important thing to keep in mind is to be consistent. You have to use it once a week. We get busy
and we kind of forget, it's not convenient at the time, etc. Stay with it!
If you have sensitive skin you really have to be careful that you don't hover one spot. Keep the PMD move and only go over each spot one time.
NuBrilliance Microdermabrasion Skin Care System
NuBrilliance Real Microdermabrasion at home Review
Buy with free shipping:

With this top rated machine, you can have the real microdermabrasion process in the comfort of your very own home at a fraction of the cost.
It also consists of two steps. You have exfoliation to remove those dead skin cells and reveal that new fresh, youthful skin that's underneath it. The second part is the suction. That vacuum stimulation aids your skin in its own natural rejuvenation process.
It gets rid of those fine lines and wrinkles, it evens out the skin tone and texture, it increases firmness and elasticity in the skin – really turning back the clock.
With two or three weeks of using this, you will get the results of newer fresher skin, a refined skin. You can really get rid of hyperpigmentation and age spots and really improve your skin. You will get compliments, people will notice.
A lot of people think that they can exfoliate properly at home. Here is the difference between just simply using an exfoliator and doing microdermabrasion.
All those exfoliators and those polishers and scrubs that you're using, they are doing a great job, they really are removing the dead skin cells, but they're not incorporating the unique aspect of this suction and that's what NuBrilliance has done.
They've used advances in technology to take the best of microdermabrasion and give it to you for home use.
This unit is so small and so compact. So small you can really take this with you anywhere.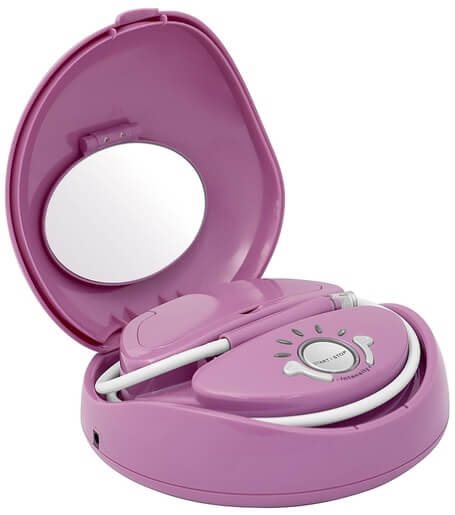 The machine has a wand that uses diamond tip exfoliation. In the spa, they use both diamond tip and crystal based. If you've had microdermabrasion with a crystal based system, you know that those crystals leave a grain on your skin. The crystals can get in your eyes and you can't get really close to the areas of your eyes that are really sensitive.
Using this wand, you can get really close to the eye and not worry about the crystals getting in because of the diamond tip head.
You also have five different levels so you can make it comfortable for yourself. So as you start out your treatment process, you can start out on the lowest level and then increase as you go along to give you a more effective treatment.
Also NuBrilliance gives you three different tips so you can use these on different areas.
There is the fine diamond tip head, which is for the delicate areas of your skin – your face, your neck, the places you have to be a little more careful when treating.
Then you have the precision tip. This tip is for those target areas, maybe the nasolabial folds, the area above the lip, the nose, for hard-to-reach areas.
Finally you have the course tip head and it is for the less sensitive areas of your body, such as the decollete.
How soon will you see the results? After the first use, you'll actually see that your skin is so soft and so smooth, it's really incredible. You're going to be like baby soft and you can do this on your neck, on your decollete, your hands, your feet.
After two or three weeks, using it two to three times a week, you're going to see a plumping of the skin, you're going to see reduced hyperpigmentation and age spots, you're going to see reduction in those fine lines and wrinkles.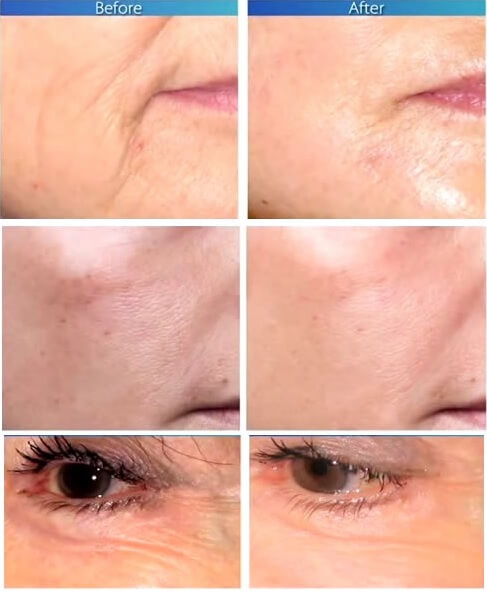 You're going to know that it's doing what it's supposed to be doing.
Dr. Brandt Microdermabrasion Exfoliator
Dr. Brandt Microdermabrasion Review
Buy with free delivery:

Women love everything about this product, except maybe for the price.
It is a very light exfoliator. The pharmaceutical grade crystals in it are very small and fine so it gives it a slight grainy texture but it's not too rough. It has a very strong lemon scent to it.
The application of this product is extremely simple. Like most exfoliators, you apply it morning or night with warm water. Just massage it into your skin for one to two minutes and then rinse it off.
They recommend using this product one to two times a week, with three days in between uses because it is a bit of a harsh exfoliator. After using this product there is no any dryness or redness. Because it is a harsh exfoliator it's extremely important to moisturize after using this product.
The results of this cream are amazing. Skin feels extremely clean and refreshed. Any areas of dead skin are gone and skin becomes very soft.
Dr. Brandt initially created this for all of his celebrity clients. It's an Allure award-winning best in beauty exfoliate.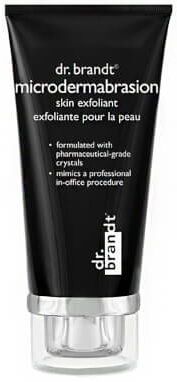 It polishes away dead skin cells, brightens the appearance of skin and diminishes the appearance of fine lines and wrinkles.
It has the exact same aluminum oxide crystals doctor Brandt uses in his office treatments.
The product is scratchy and feels great on your skin. The first time you use it, you will see such a huge difference and then everything you're using, like all the expensive beauty products, the serums, the facial creams, everything that you are buying is going to work that much better.
In a consumer perception study, 97% reported that their skin was softer and smoother. 93% reported they saw a polished looking complexion and 95% saw an improvement in skin radiance.
The before and after pictures show that the skin looks even, it has that glow to it and it's brightening.
Because it's such an exquisite refined texture you only need a small amount. You are just going to gently massage and lead it into the skin and you will feel the difference. It polishes the skin so that all of your creams that you put on afterwards are actually going to absorb and work their magic.
Clinicians Complex Microdermabrasion Cream
Many doctors say that this product is the closest thing to professional treatment. Lots of users claim that it is far superior to any other brand of home microdermabrasion product and that nothing else even comes close.
It uses diamond-shaped aluminum oxide crystals to immediately improve the texture and appearance of aging skin.
Because it is so fine texture, it is easily applied with hands, no need to buy one of those expensive rotating brushes. It leaves the skin smooth and soft with no irritation.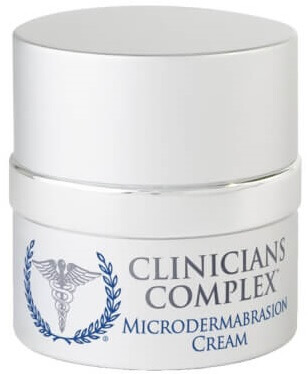 It works especially well on cleansing the pores. The cream really helps complexion look more uniform and radiant. Makeup goes on like a dream.
It is gentle enough to use twice a week. The price may look high, but a jar lasts for months!
You will never need a spa to perform microdermabrasion on you when you have this in your skin care arsenal.

Exuviance Triple Microdermabrasion Face Polish
Exuviance Triple Microdermabrasion Face Polish Review

Here's the perfect facial polish. It has three potent skin exfoliators. It has the same professional-grade crystals that dermatologists use. Plus papaya enzyme, which smells delicious and glycolic acid.
Together this triple formula is going to help decongest the pores, loosen those rough spots and stimulate cell renewal. Skin is so soft, smooth, flake-free and feeling fresh.
The result is going to be younger, smoother, glowing skin and best of all, triple face polish doesn't contain harmful plastic beads.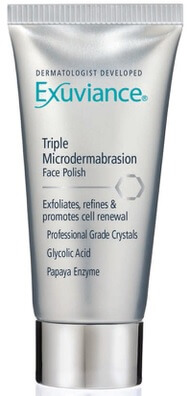 To get glowing skin, apply a thin layer of product to a clean, wet face and lightly massage into skin in a circular motion for 30 seconds, no need to scrub. The triple action formulation makes harsh scrubbing unnecessary.
Leave the polish on your skin for up to two minutes, then thoroughly rinse with warm water and gently pat dry. For your best complexion, follow up with your favorite serum or anti-aging moisturizer.
Use consistently once or twice a week and your skin will be clearer, brighter with reduced appearance of dark spots. Regular use will help create a smooth canvas for cosmetic treatment products in your normal beauty routine.
Conclusion
Any aesthetician will tell you that microdermabrasion is not an option, it's really something that you should do. It's mandatory if you want the most beautiful skin you can have.
You've got to remove that dead, dry, surface buildup and you may not even realize you have it. You may just think I'm getting older, those are wrinkles. But what you think maybe wrinkles, may actually be dead, dry skin.
Keep in mind, it doesn't matter if you're spending $500 on the best cream in the world if it's not getting in there. Imagine for a moment, it's almost like having saran wrap wrapped around your face, so the lotions and the creams are not getting in there. Your pillow is getting more of it than you are because it's not getting through that dead, dry skin.
So this is literally lifting off the look of age by lifting off that dry skin and enabling all of those creams and all of those serums to actually get in there and penetrate and do the job.
Think about comparatively what you would spend – one trip to the salon would cost you more than one of these products and then you'd have to go back for probably five or six more visits.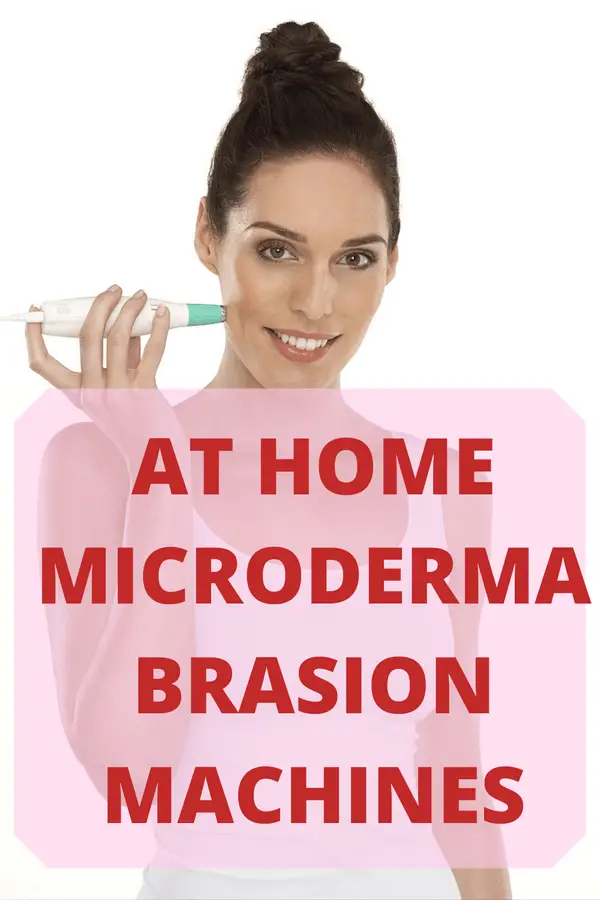 Silk'n ReVit Microderm Device (Microdermabrasion Machines)