This article is all about a 2 in 1 hair straightener and curler combo – the VS Sassoon Smooth & Wave tool.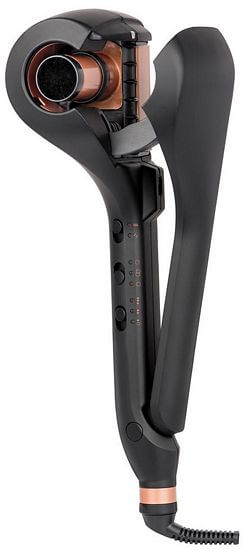 This tool is very similar to the Curl Secret. You probably recognize how the barrel looks. However this one creates effortless smooth waves and also smooths and straightens your hair just with the flick of a switch.
It's the best 2-in-1 hair straightener and curler combo!
Smooth & Wave Styler review by Oz Beauty Expert | VS Sassoon
In this review I will be telling you how I curl my hair, how I create those really on-trend effortless beachy waves and also I'll be telling you how I create that super chic, smooth and sleek look.
See: Best Automatic Curling Wand
I'll be going through all of the ways that you use the tool. It's so simple. It's basically just the flick of a switch and you have two different tools in one.
You have a very similar barrel technology seen in the other tools.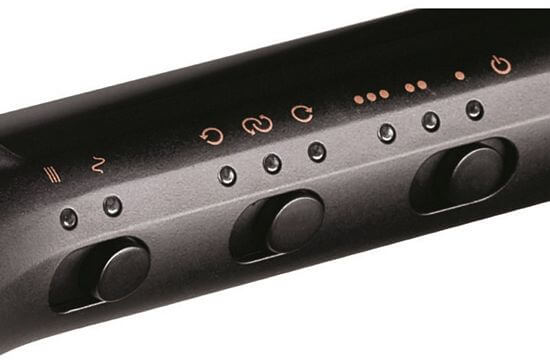 There are three different settings on this tool.
The first setting is just whether you're picking straight or waves. That's it.
There are lines for the straightness and a squiggle for the curls. Very self-explanatory. Pretty much everything on this tool is very self-explanatory.
Then the next thing you have are the curl directions. So you can pick left, alternate or right. Left for the left side of the head, right for the right side of the head and then the alternate ones will just have the machine choose it to go left and then right, left and right, left and right. Very easy.
And then the last one is the heat settings. There are three different heat settings – 180ºC, 200ºC, 230ºC. I like to use the third one because my hair isn't that damaged. It can take a lot of heat and it gives me the most long-lasting curl.
If your hair is slightly damaged, you can take down the heat a bit and that will also give you a looser wave.
Now I'm going to show you how I straighten my hair for the sleek, smooth and straight look and also how I wave it.
When curls come out of the barrel they won't look tousled and effortless right away. They look unbrushed when they come straight out of the barrel. But when you brush them out, they would be really nice, soft waves.
If you have frizzy hair and hair that needs a good straightening, you will get such great results out of this straightener and curler combo.
My natural hair is quite frizzy and it got kinks in it.
Before you begin, brush your hair because any knots will get caught up in the barrel of the tool and we don't want that.
I'm gonna start the straight process.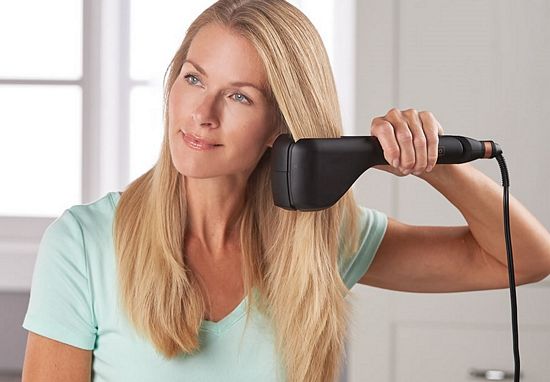 What you want to do is just make sure that the button is pressed up to the straightening function. It's very easy to identify and also I'm going to have it on the highest heat setting because I want my hair to look really nice and sleek and smooth.
When you're straightening the hair, you want to make sure that the side of the tool with the text: "for straightening: face this side towards head" is facing your head. So it's very easy to remember.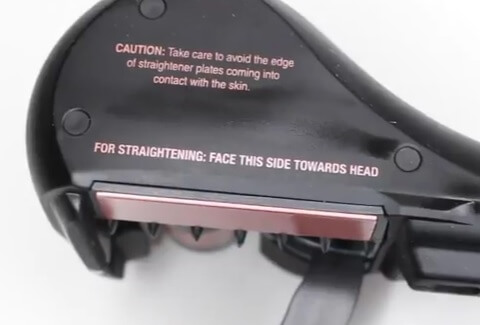 You want to grab a small section of hair, clamp it down and then when the hair gets sucked in, you just move it down slowly. You're not waiting for any beeps as you would with the curling side of the tool.
Clamp it down, hair gets sucked in and then you just slowly move it down. That's it.
There's no beeps to be waiting for, it's much quicker than getting the curls since you're just simply smoothing and straightening the hair.
It creates a very nice, glossy, smooth effect on the hair. I think that's the ceramic barrel inside that does that.
You just go over any sections that you want to make sure a really nice and sleek look or if you want to
get further up to the roots, especially if you get quite a lot of kinks in your roots.
You get perfect, smooth, straight and sleek look. There's a really nice shine to the hair and it looks very chic.
Now I'm gonna do the curl process.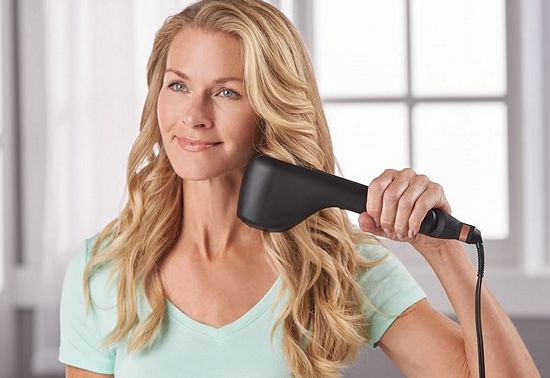 Give a quick brush through because any knots and the barrel will not accept the hair. That is one of the most important points about this tool.
You want to make sure that you put it to the curl setting, which is the squiggle. I'm going to do it on alternate rotations of curls. Depends on what you want. Left for the left side of the head, right for the right side of the head.
But when I'm doing my bottom sections, I like to do alternate curls.
Because my hair isn't damaged I'm going to use the highest setting of heat and this will also give me the longest lasting curls.
Turn the barrel the other way around. You want the side the has this text on it: "for curls & waves: face this side towards head" facing your head.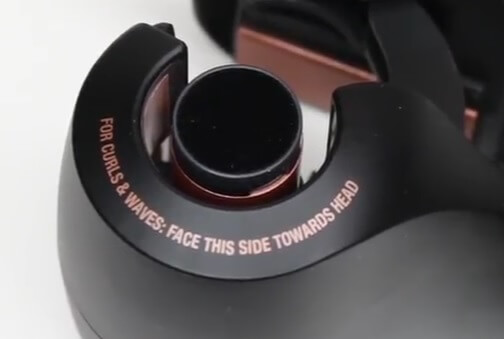 I'm just going to clamp down, wait for all the beeps. Because it's on the highest setting, there are quite a few beeps to wait for, but the curl you get from it is so worth it. That funny beep at the end means that it's ready and you will have a perfect, shiny curl, absolutely gorgeous that would be so beautiful and wavy when you brush it out.
Move on to the next section, clamp down, hair get sucked in, wait for all the beeps and then the funny beep at the end is the one where you release the curl.
These curls are not super springy and really tight. They're supposed to be very soft and natural and when you brush them out, they'll create those really on-trend, effortless waves.
Once you are done, give your curls a quick hair spray. I use hairspray from Bamboo Smooth and it is an anti-humidity hair spray.
You can even use this on the straight hair to make sure that you maintain that really sleek, chic look.
My hair isn't naturally super curly, but if you have very curly or kinky hair, you will see much more impressive results on the straightening side than what I'm getting.
It looks brilliant on my hair but if you have super frizzy, naturally curly hair, this would give you the sleekest, straightest style ever.
When I'm curling the top section of my head, I don't like to take the curls up too far. I just go from the eyebrow downwards because I don't need the lift on top of my head.
In the end, you have your smooth and sleek look. If you want to add product to this I would probably suggest an oil to make sure that it's really nice and sleek.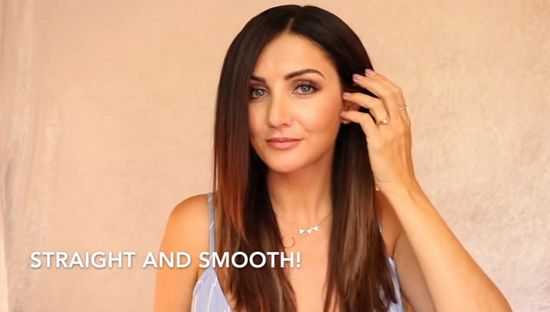 The curled hair is not brushed out yet. To make the effortless waves come to life, you just drag your fingers through all of curls that you've created. Just fluff up your hair. You can even turn your head upside down.
You can add a bit of hairspray or texturizing spray, whatever you think you need to keep it in place.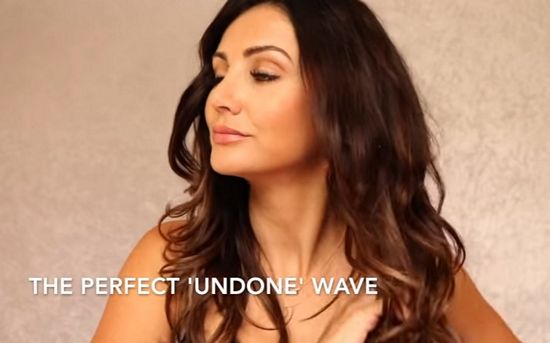 I love the fact that this is a 2 in 1 straightener and curler combo, it's definitely a money saver. Instead of buying straighteners and then waivers and curlers, you got your two in one, which is really handy.
I really like this tool. I think it's so easy to use. It's another styling tool that will make your life so much easier.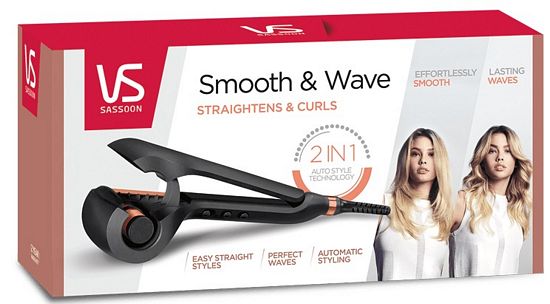 See also:
BEST Laser Headband For Hair Growth
BEST 2 in 1 Hair Straightener and Curler Combo