Here you will find the best fedora straw hats for women that are perfect for spring and summer days.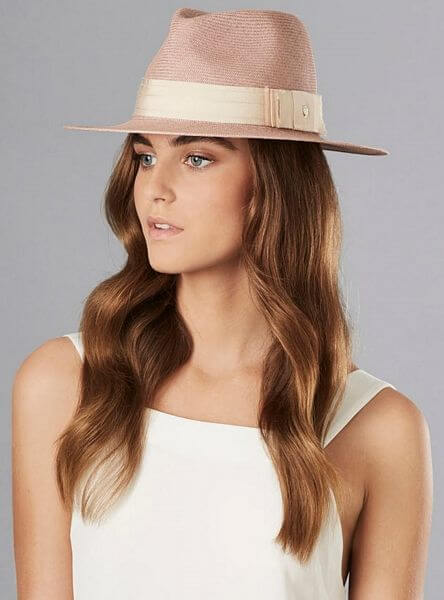 This iconic, handwoven Panama hat features a 2 3/4″ brim, a pinch front crown and a double Italian grosgrain ribbon trim. It is lightweight, breathable, flexible with UPF 50+.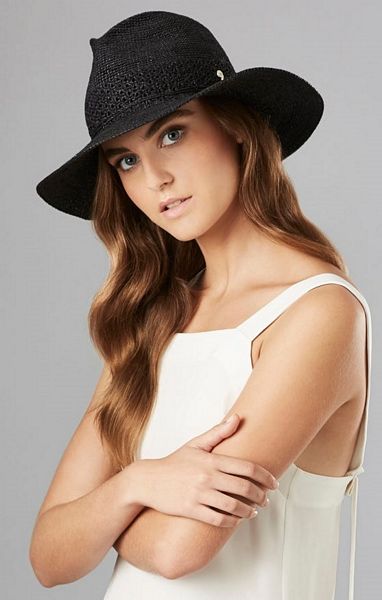 It features a 3 1/8″ brim and a hand rolled raffia string for size and fit adjustments. This hat is both rollable and packable.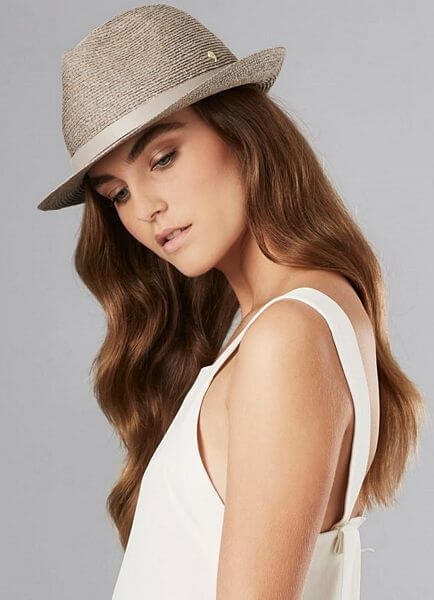 Rollable and packable, this straw hat is soft enough to roll yet maintains it's shape for wear. It has a standard 1 3/4″ brim and center dent. Finished with a leather band.
It has a wide 4″ brim and UPF 50+ sun protection. The hat is rollable and packable, and an essential summer staple.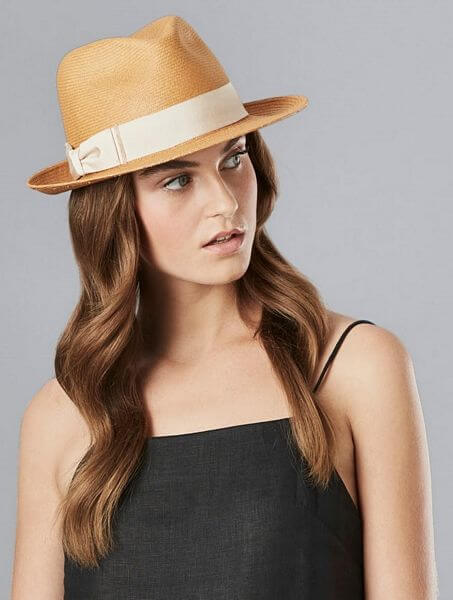 It's lightweight, breathable, flexible and UPF 50+ rated. It features a 2 1/5″ brim with an Italian grosgrain ribbon with classic tailored bow.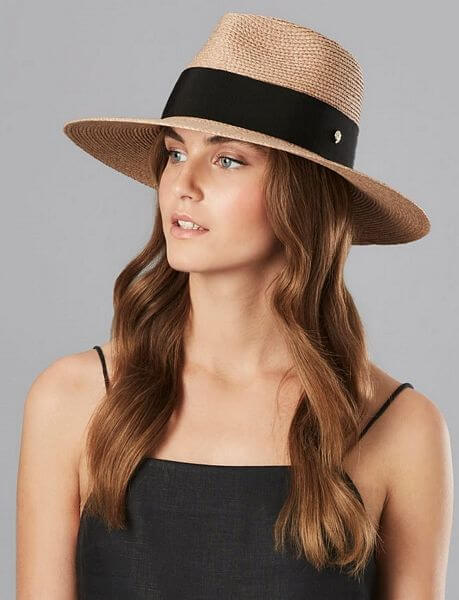 Containing 85 meters of braid, it takes three days of hand work to complete this hat. It features a 3 3/4″ brim and overlapping braid. UPF 50+ rated for ultimate sun protection.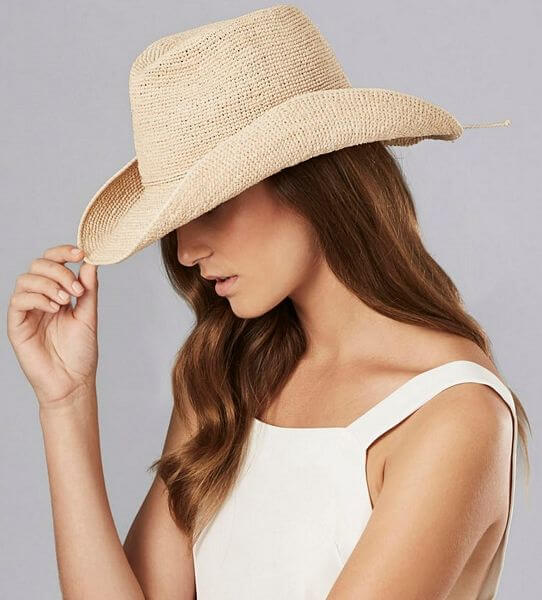 This hat is hand-crocheted from fine and flexible Madagascan Raffia. You can personalize it to suit your preference and style thanks to a wiring embedded in the brim edge.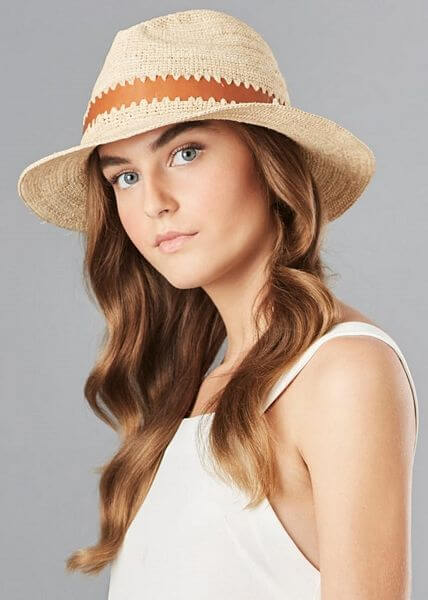 It features a 2 3/4″ wired edge brim with a leather band skillfully crocheted between the crown and the brim creating one seamless piece.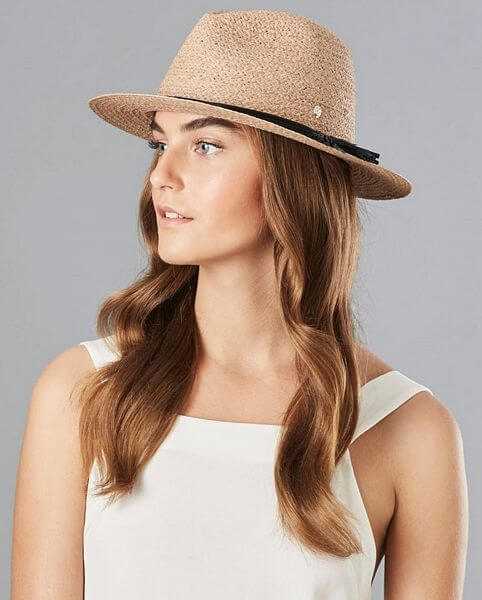 Handcrafted with Raffia braid and features a 2 1/3″down brim with UPF 50+ sun protection. It features a waxed cotton cord complete with a fine leather tassel at the end to give it a feminine touch.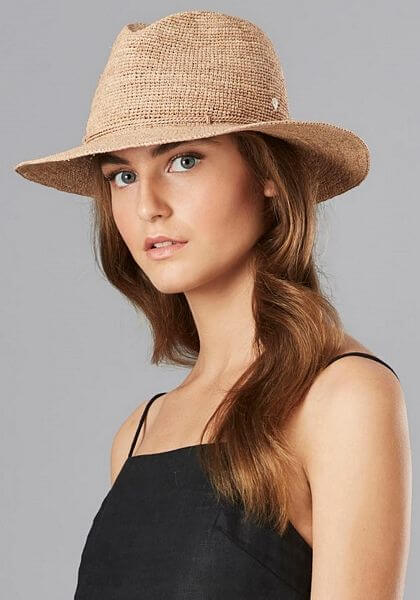 It features a standard 2 3/4″ brim. This hand crocheted hat has a wire brim edge to keep it's shape.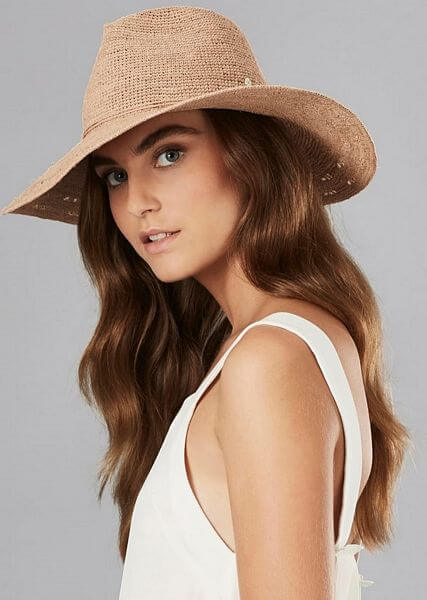 This straw hat features a 4″ wire edge brim and center dent crown. Featuring a beautiful stitch on the brim, this fedora is stylish and sophisticated.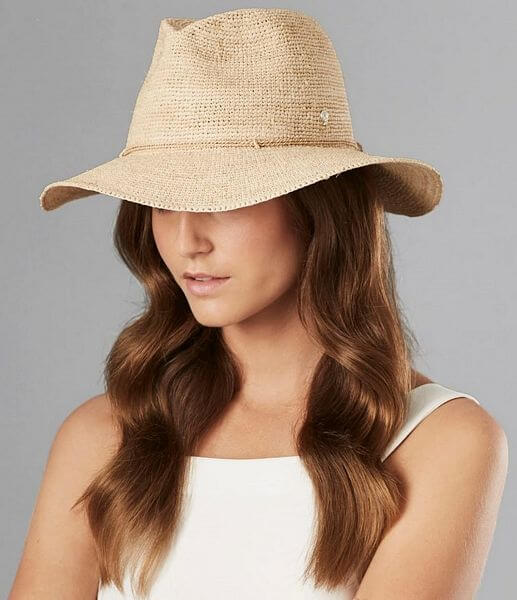 With a tall crown, medium brim, and a hand rolled raffia inner string for size adjustment. It is rollable and packable. It is sold with a 100% cotton bag for rolling, packing, and protection while traveling.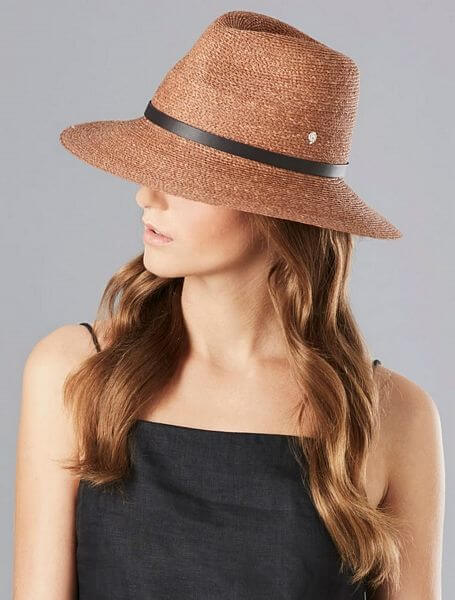 This classic fedora hat is lightweight, breathable, rollable and packable. It features a leather hatband sou you can securely fasten when the hat is rolled. It has a center dent and a 3 1/5″ brim. It is UPF 50+ rated.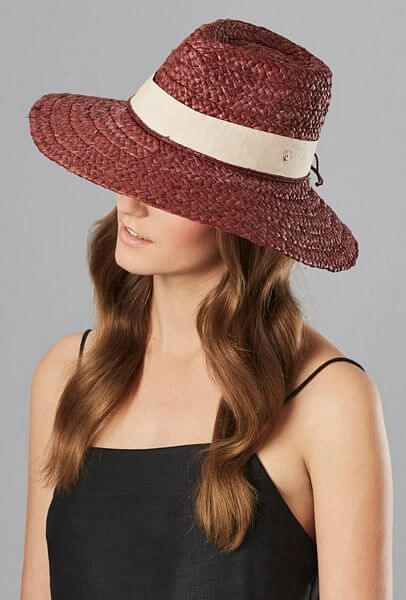 With its 4″ wide brim and teardrop crown, it is perfect straw hat for a relaxed summer look. Finished with a hand rolled raffia string for size and Italian grosgrain ribbon. UPF50+ sun protection rating.
Click Here to Buy One of These Fabulous Hats!
Women's Fedora Hats
Most people think that the fedora is only a men's hat. That was the case at the turn of the 20th century. But today, the fedora is a fashion item for both men and women.
No longer are women excluded from this style. Not just that. The trend is gaining moment quickly. Today, celebrities like Jennifer Aniston, Charlize Theron and Beyonce wear women's fedora hats.
The wide brimmed fedora is the perfect summer choice to look stylish and protect your face and head from the sun.
The above cute designs make the fedora ultra-flattering for the ladies. Both fashion purists and trendsetters can find options they dream of.
How to Take Care of Your Fedora Straw Hat
Really common things that happen to all straw hats are cracking and drying.
What you can do to keep this from getting any worse?
Let me give you a couple tips to keep it from happening to any of your future hats.
This happens when your hat gets dry and you're not keeping it moist and conditioned with steam.
When you steam it, your hat gets it in a more flexible shape.
Conditioned hat has less of a stiff feel to it, whereas unconditioned hat is a little crunchy and it's having all of those issues.
Let's go over a couple of ways to keep that from happening in the future.
Many stores have these nice little steamers and you can bring it in to them to have it steamed. It's just like putting lotion on your skin. It's going to moisturize it a little bit and keep your straw nice and soft so you can avoid that cracking.
If you're not able to make it into one of these shops, don't worry. There are some easy ways that you can do this while you're at home.
What I like to recommend is you can take the hat with you into the bathroom, set it on the counter when you're taking a nice steamy warm shower. That steam will actually set into your straw hat and help moisturize it naturally.
Make sure once you're done with your shower though that you do remove the hat from your bathroom. That way it doesn't get too moist and start to mold or get too funky.
Another easy way to do it is if you have a tea kettle, put it on, pick it up once it starts screaming at you and just go around the entirety of your straw hat.
You can feel the difference between before you started and when you're actually doing it. It softens up and it moisturize it really nicely.
A third way that you can do this at home, besides your tea kettle or bring it into the bathroom with you, is if you have a regular clothes iron that you use every day.
Feel free to turn that on, put it on the steam setting and similar to what you were doing with the steamer and with the kettle, hold it at a comfortable distance, where you're moisturizing the entire hat, including the under brim and the inside of the hat.
Be very careful though not to hurt yourself. We don't want you to get injured. Think about the fact that there are little holes in between the weave of your straw, so if you bring the steam too close to your hand that's underneath, it's gonna hurt. I've burnt myself a dozen times by accident.
The second thing that you want to keep in mind is the type of climate that you live in. If you live in a very dry climate, you have to work really hard to make sure that you keep your straw steamed so it stays nice and moist and in the best condition possible.
If you live in a more moist area, you have to do it a little less often.
Make sure you do the check of squeezing the hat, feeling it, seeing if it's a little stiffer than the last time you put it on. Use your best judgment.
See also: Best Women's Hats For Sun Protection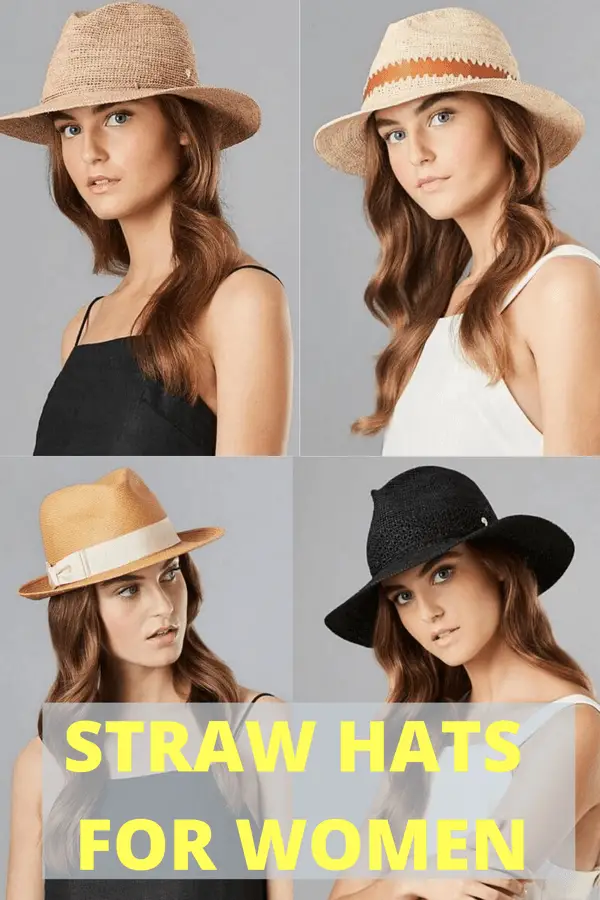 Fedora Straw Hats For Women (Stylish & Sophisticated)