Are you tired of battling the scorching heat during the summer months? Do you find yourself constantly seeking relief from the oppressive humidity?
Look no further, as we bring you the ultimate solution to beat the heat and keep yourself cool and comfortable – the Torras L3 Bladeless Neck Fan.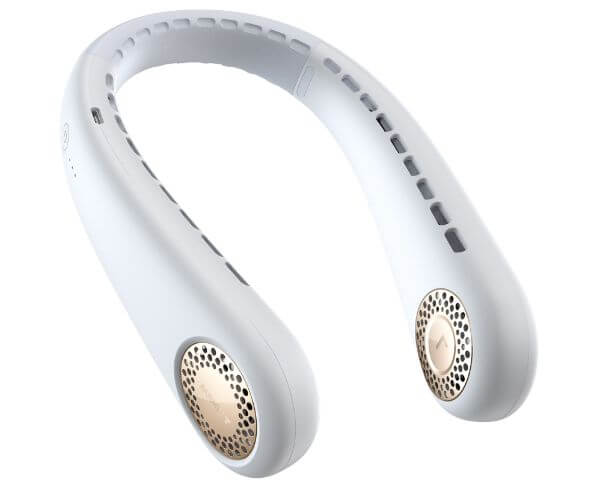 It is a revolutionary cooling device that combines cutting-edge technology with ergonomic design to deliver a refreshing breeze right where you need it most. Gone are the days of carrying bulky fans or enduring uncomfortable neck fans that offer limited functionality. With the Torras L3, you can enjoy hands-free cooling and experience a new level of comfort on the go.
One of the standout features of the Torras L3 Bladeless Neck Fan is its innovative bladeless design. Traditional fans with blades can be noisy, cumbersome, and potentially hazardous.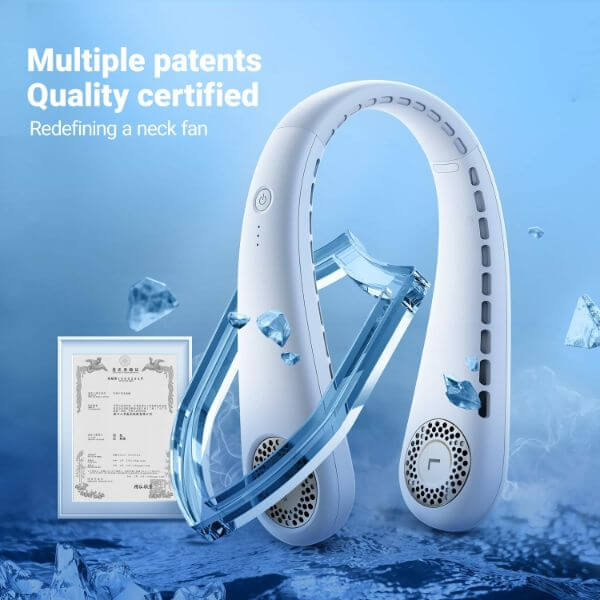 The bladeless technology used in the Torras L3 eliminates these concerns. It utilizes a high-velocity air multiplier system to create a powerful and uninterrupted airflow, providing a consistent cooling experience without the need for exposed blades. Say goodbye to noisy distractions and hello to quiet, uninterrupted comfort.

Designed with your convenience in mind, the Torras L3 features a lightweight and portable design that allows you to carry it with ease wherever you go. The adjustable neckband ensures a secure and comfortable fit, catering to different neck sizes. Whether you're commuting to work, working out at the gym, or simply relaxing at home, this neck fan will stay in place, allowing you to enjoy a cool breeze without any discomfort.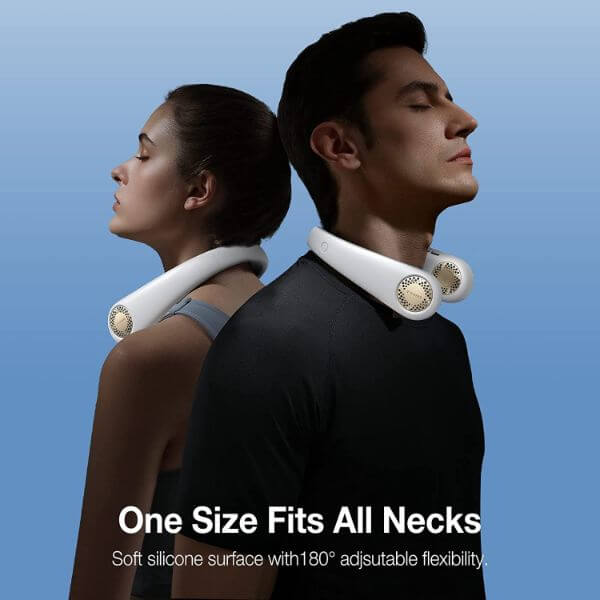 With three-speed settings, the Torras L3 Bladeless Neck Fan offers versatile cooling options to suit your preferences. Whether you need a gentle breeze or a powerful gust of air, you can easily adjust the speed with just the touch of a button.
The fan also features a 360-degree airflow mode, ensuring that cool air reaches every angle of your neck and face. It's like having your personal air conditioner, tailored to your exact needs.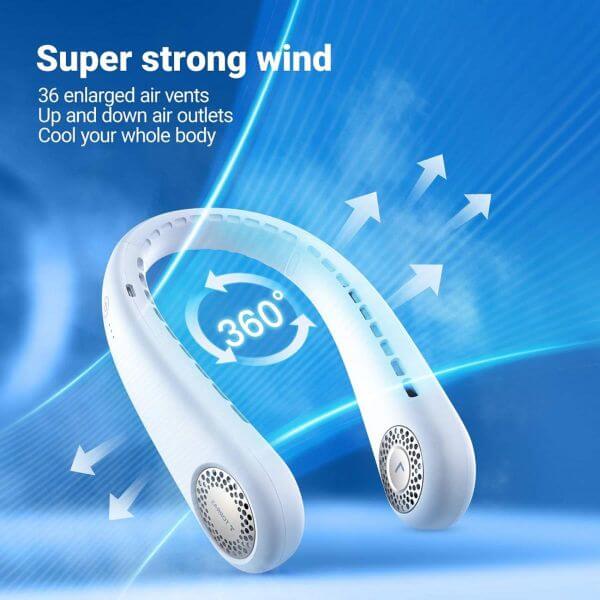 Equipped with a high-capacity rechargeable battery, the Torras L3 provides long-lasting cooling without the hassle of frequent charging. With a single charge, you can enjoy up to 9 hours of continuous use, allowing you to go about your day without interruption. The fan also includes a convenient USB charging cable, making it easy to recharge using your laptop, power bank, or any USB port.
The Torras L3 Bladeless Neck Fan is not only designed for cooling but also for style. Its sleek and modern design adds a touch of sophistication to your ensemble, making it a fashionable accessory that complements any outfit.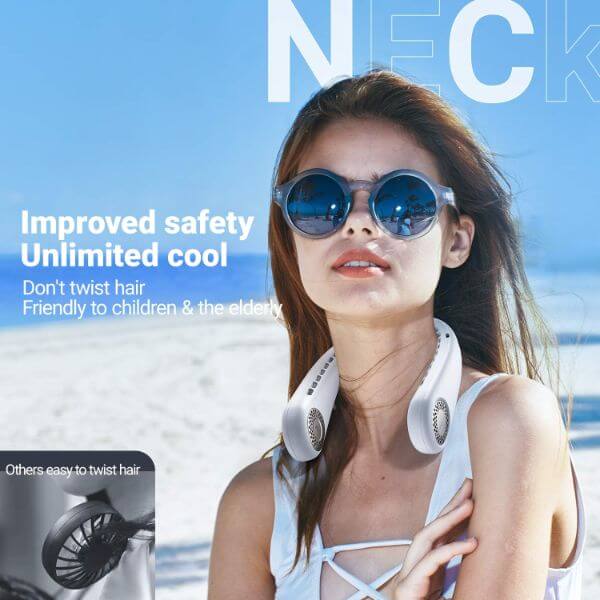 Safety is a top priority when it comes to any electrical device, and the Torras L3 takes this seriously. The bladeless design eliminates the risk of accidental injuries, making it safe to use around children and pets. The fan also incorporates an intelligent safety system that prevents overheating and short circuits, ensuring a worry-free experience.
Don't let the heat get the best of you this summer. Invest in the Torras L3 Bladeless Neck Fan and experience the ultimate cooling solution. Stay cool, comfortable, and stylish wherever you are. Beat the heat and enjoy a refreshing breeze with the Torras L3.
Review: Torras L3 Bladeless Neck Fan. Can It Really Keep You Cool???
Whether you're commuting on a hot, crowded train or attending outdoor events on a scorching day, the Torras L3 Bladeless Neck Fan will be your faithful companion. Its advanced bladeless technology ensures a whisper-quiet operation, allowing you to stay cool without disturbing those around you. Say goodbye to the annoyance of traditional fans and embrace the tranquility of the Torras L3.
The Torras L3 is designed for maximum comfort. Its ergonomic shape fits snugly around your neck, providing optimal airflow without any discomfort or strain. The soft and skin-friendly material ensures a gentle touch against your skin, even during extended wear. You can now tackle your daily activities while staying cool and fresh.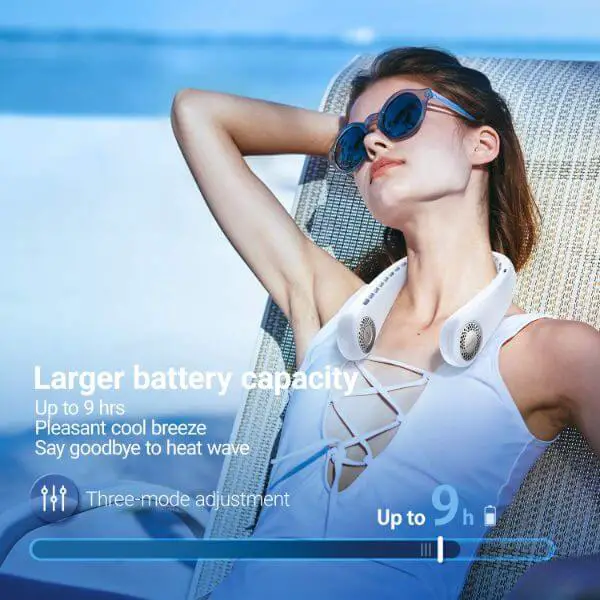 This neck fan is not only functional but also intuitive to use. It features an easy-to-access control panel located on the front, allowing you to adjust the fan speed and activate the 360-degree airflow mode effortlessly. The three-speed settings cater to different preferences and provide customizable cooling options for any situation. Whether you need a gentle breeze for relaxation or a powerful gust of air to combat intense heat, the Torras L3 has you covered.
Worried about the hot summer sun draining your battery? With the Torras L3, you won't have to. Its intelligent power management system ensures efficient energy consumption, prolonging the battery life and extending your cooling sessions. The fan also includes a battery indicator that lets you know when it's time to recharge. And when it's time, simply connect the USB charging cable and power it up from any compatible power source. It's that convenient!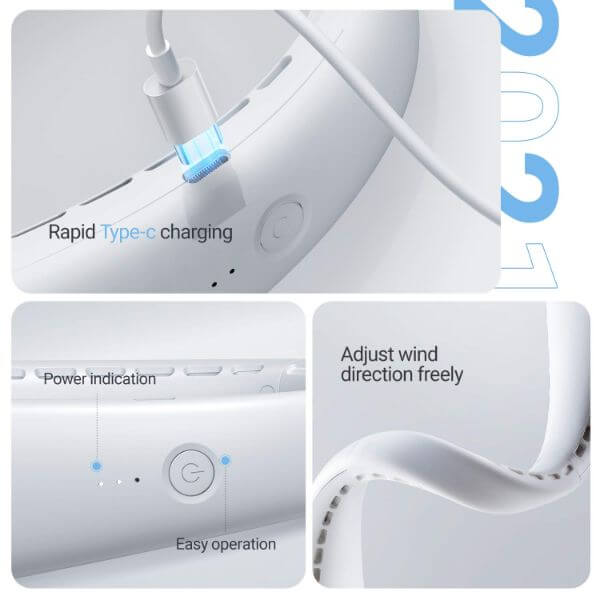 The Torras L3 Bladeless Neck Fan isn't just a functional cooling device; it's a versatile accessory that adapts to your lifestyle. It features a flexible and adjustable design, allowing you to position the fan to your desired angle. Whether you prefer a targeted breeze on your face or a widespread airflow on your neck, you can easily adjust the fan's direction to suit your needs. It's a personalized cooling experience tailored just for you.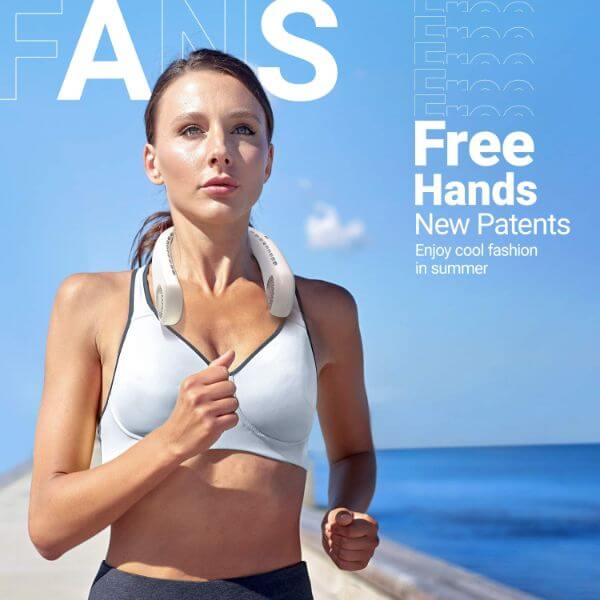 Do you enjoy outdoor activities such as hiking, jogging, or gardening? The Torras L3 is designed with outdoor enthusiasts in mind. Its lightweight construction and compact size make it easy to carry, allowing you to enjoy cool comfort no matter where your adventures take you. Stay refreshed and energized even during the most demanding physical activities.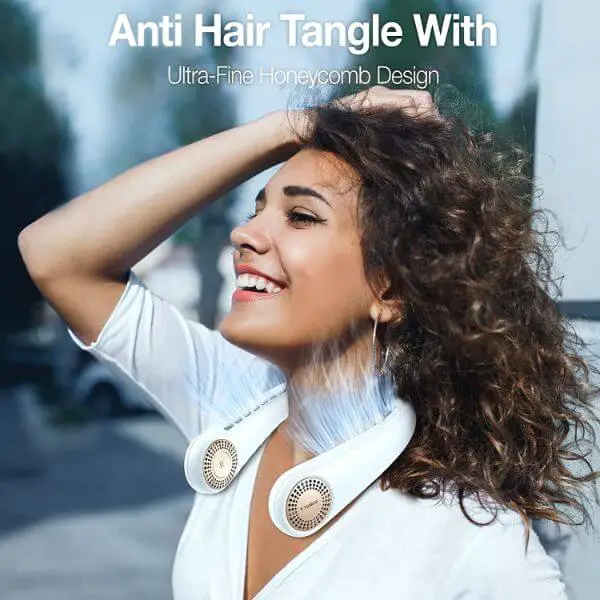 Furthermore, the Torras L3 Bladeless Neck Fan is also a great companion for hot flashes, providing instant relief during uncomfortable moments. Its portable design means you can discreetly use it in any situation, ensuring that you can maintain your cool and composure whenever needed.
Don't let the heat hinder your daily activities or outdoor adventures. Embrace the cooling power of the Torras L3 Bladeless Neck Fan and enjoy a refreshing breeze wherever you go. Stay cool, comfortable, and in control of your environment. Experience the future of personal cooling with the Torras L3.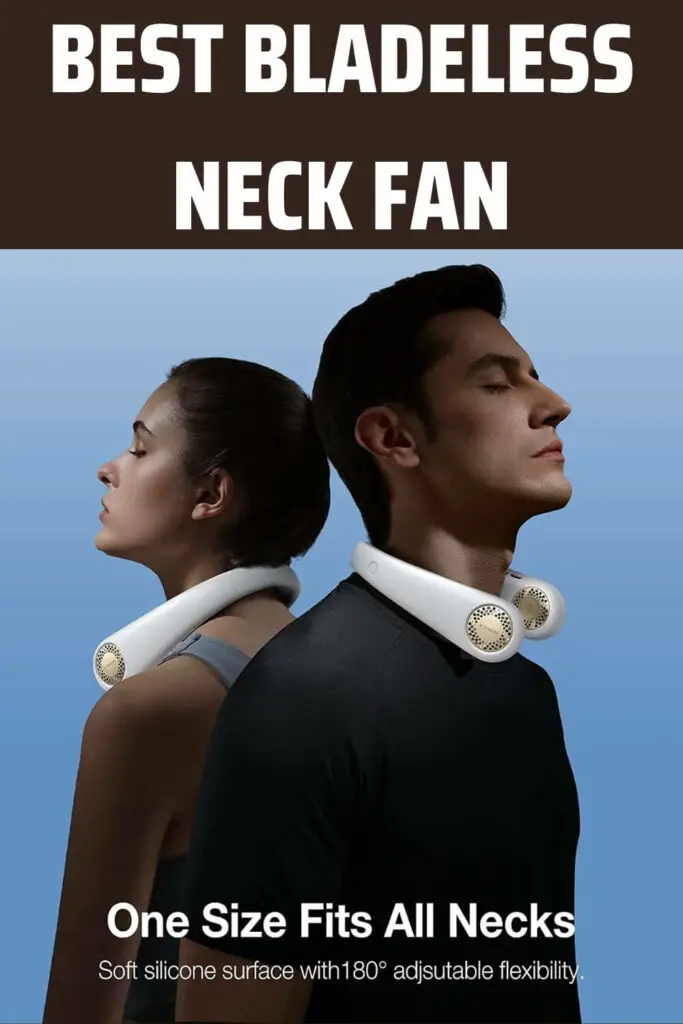 Best Bladeless Neck Fan (Rechargeable, Battery Operated)