For years, I have been wearing two and three pairs of socks to try to keep my feet warm. Not any more thanks to the best winter socks for women.
They are not just super warm, they are so soft too. I wear them to bed too.
No one likes having cold feet, especially women! It's such a dreadful feeling.
That's why Heat Holders created the warmest socks ever for ladies with cold feet!
They're on a mission to make life warmer so you can kiss the cold goodbye.
The key to being warm is simple. You need to trap as much heat as close to the skin as possible but the process of trapping that heat is an intricate one.
Heat Holders proprietary process starts with a super soft, Japanese design, cashmere like acrylic yarn. It creates maximum comfort and advanced moisture management.
See also: Custom Made Corsets For Women
An innovative knitting technology produces an extra-long loop pile and finally an intense brushing process is used to trap the most amount of warm air for total warmth and all-day comfort.
Just like a thermostat you can turn the warmth up or down by selecting the right Heat Holder socks for you – Original, LITE or ULTRA LITE.
The Original Heat Holders socks are thick and chunky with a TOG rating of 2.34. They are seven times warmer than regular cotton socks and they go well with boots.
Heat Holders LITE socks provide famous thermal protection and comfort in a medium thick profile. Perfect for casual fitting shoes and are four times warmer than regular cotton socks.
ULTRA LITE socks use the same three-stage process to give you warmth in tighter fitting shoes and
are three times warmer than regular cotton socks.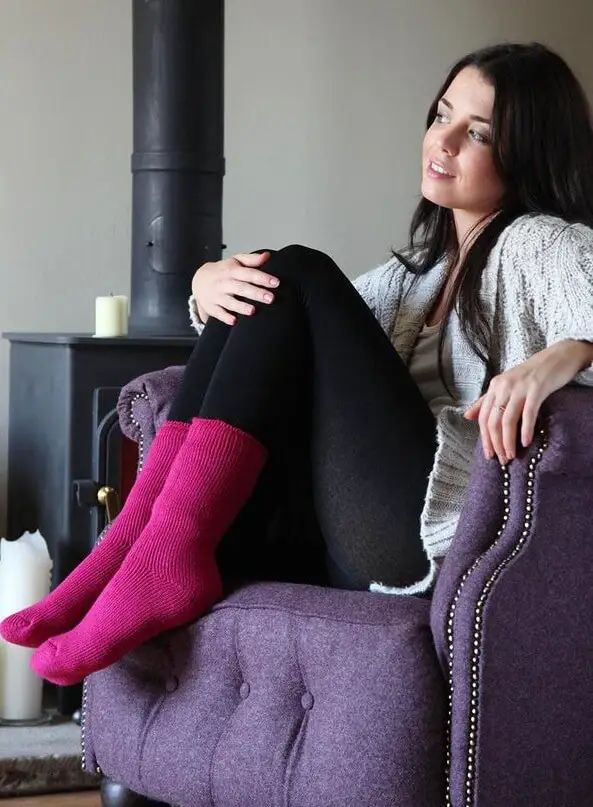 So what is a TOG rating?
TOG stands for Thermo Overall Grade and it's an independent lab test that assesses the ability of textiles and fabrics to retain warmth.
The higher the TOG grade, the more capable a product is of holding heat.
Customers loved their socks so they developed a range of Heat Holders accessories that provide the kind of warmth they want.
Their Heat Holders hat uses super soft HeatWeaver lining for maximum warmth and with a luxurious plush fur-like insulating fabric, it's the silky smooth, softest you need. Perfect for those really cold days.
Get ready to free yourself from the cold with wide range of Heat Holders products.
Say goodbye to cold once and for all and enjoy your life.
I think ladies should wear Heat Holders in the winter because it means you can stay confident with your look, you're very comfortable and you're totally warm.
They have that soft brushed inner lining, they've got this long loop thermal pile but what you don't necessarily see is the advanced insulating yarn that's hidden deep within. It gives a really superb thermal sock.
I adore Heat Holders because they feel so soft, they are so warm and they do what they say they do and I need that because I'm out in all weathers, all the time.
Available in 9 colors: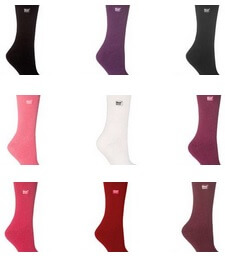 Click here to buy + free shipping for orders over $25!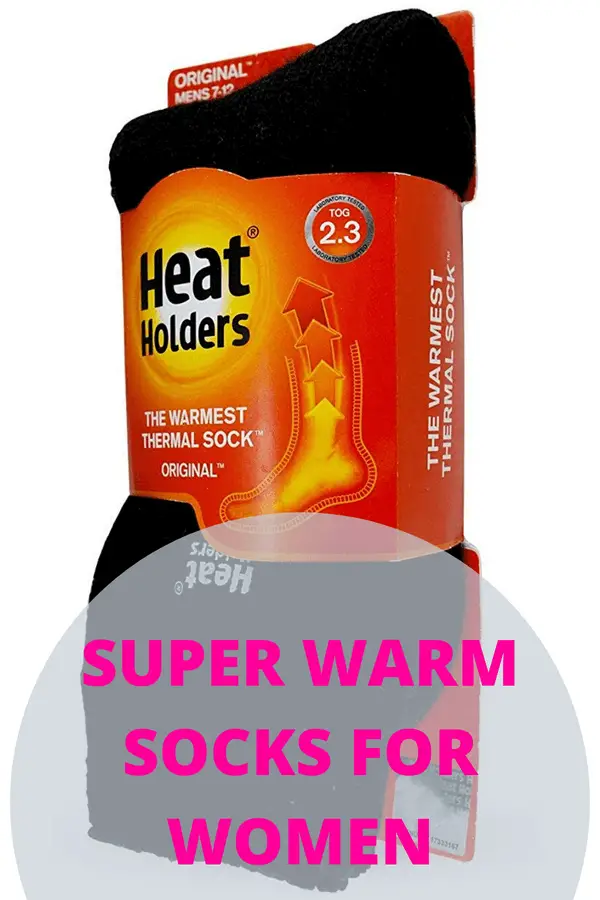 See also: Best Copper-Infused, Antibacterial Socks
Best Winter Socks For Women – SUPER Warm Socks For Ladies