In this article I review the best rosehip oil for face – Trilogy Rosehip Oil Antioxidant+. It is a certified organic product used by a princess and many celebrities.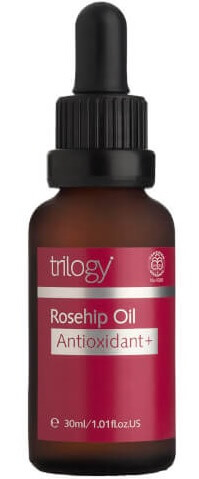 This is what I consider to be my holy grail, number one, can't live without it skincare item.
Keep reading to find out why this is the miracle skin care product that will be the next coconut oil.
Rosehip oil has been around for a really long time. I got into it about a year ago when a friend of mine told me about it and how it transformed her skin.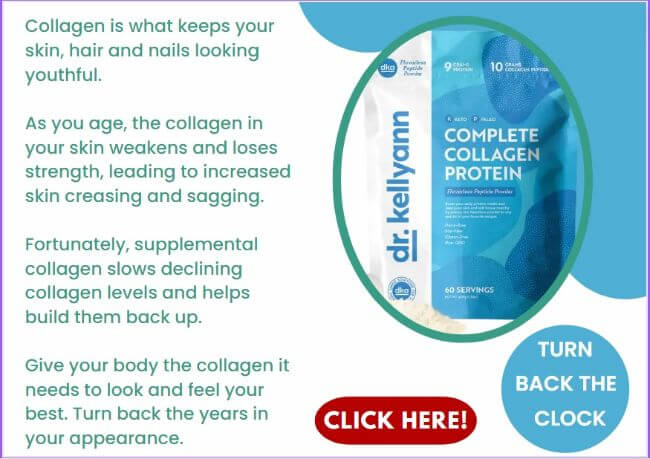 This oil, used by Egyptians, Mayans and Native Americans, is full of vitamins, antioxidants and essential fatty acids that are known to correct different face skin problems.
It's non greasy and light which is why it's better than coconut oil because it does absorb quickly.
I have tried different brands and the one thing I look for is that it is natural, pure 100% certified organic.
The brand I'm currently using is Trilogy. I have gone through several bottles of Trilogy Rosehip oil.
I noticed that it makes my skin look really smooth and plumps it out. My skin type is normal to dry and sensitive, so a lot of skin care products tend to really burn and irritate my skin. If I apply something to my skin and it immediately stings and burns, I don't want it on my skin.
Rosehip oil pretty much takes care of all of my skin care needs, hydration, anti-aging, you name it.
If I use a skin product that irritates my skin or maybe my skin is off balance and it's just not looking great, I'll take a break from all my other skincare and go back to just using a gentle cleanser and Rosehip oil and that's it until my skin gets back to normal and I can start trying out more skin care items.
The way I like to use Rosehip oil is to put three to four drops in the palm of my hands, work it together, warm it up and then just press it into my skin.
On days when I don't wear makeup, I apply Rosehip oil all throughout the day, maybe a few times in a day. I just absolutely love this oil and I had tried other oils before from other brands and my skin never seemed to like them. They always made me break out or there was too much fragrance in them and my skin just didn't like it.
This one is just everything, does it all. I swear by it.
This product has been in the press because it's got one big fan and that is princess Kate Middleton and as soon as that name came out, you couldn't find this product anywhere, a completely sold out.
So it is a cult product and I have to say it really is. If something is a cult product, it means that it actually does what it says it does and that it's a secret find that is just brilliant.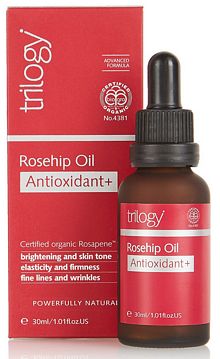 Best Rosehip Oil For Face Results
This stuff is so good that Trilogy decided that they wanted to bring in an independent panel to try this product and to show everyone that this stuff really does do what people say it does.
Meladerm Before & After Photos
What these unbiased people found out when they put this on their skin for 12 weeks was that scar visibility was reduced by 41% and stretch marks were reduced by 43%. Those are huge numbers!
In 2012, an independent research laboratory in the United States of America conducted a study on 12 people between the ages of 40 and 61.
They observed significant and consistent improvement in:
Brightening and skin tone 75%
Fine lines and wrinkles 33%
Elasticity and firmness 25%
We all know that there's a lot of different oils out there that can help with scars and stretch marks. But this stuff I use on my face. I have an oily t-zone and when someone first told me about putting oil on my face I was like are you actually serious. How could you put oil on top of oil!
But the way that it works is actually really simple. When you have oily skin, you have a tendency to really cleanse it and over cleanse it to try to get rid of all that oil. But what you're doing is you're stripping your skin of that natural oil in the same way that if you keep washing your hair, your hair's oil will kick in faster, you'll have to wash it more and more because your hair has gotten greasier.
Your skin is pretty much the same. If you keep cleansing your skin all the time, your sebaceous glands are going to go into overdrive and they're going to start pumping out more and more of that oil and it's just gonna get worse and worse.
So what does the best rosehip oil for face is doing when you put it on in the evening, it balances out your skin so your skin will feel hydrated, it would be hydrated and it'll stop pumping out so much oil.
So that's why putting oil on oily skin is actually okay. It's a good thing to do, it's a good thing for your skin care regimen.
The best rosehip oil for face contains a hundred percent pure Rosehip oil. Eighty percent of that oil is made up of fatty acids and what fatty acids do is they keep your skin hydrated.
This stuff is really good for all skin types, no matter what your age is. If you have oily skin, if you have sensitive skin, if you have acne or if you have rosacea, it's gonna be really good, especially for things like acne, it's gonna really take down that redness, it's gonna take down that inflammation massively.
It's also a really good source of retinoic acid which is really good for reducing the visibility of wrinkles. It is also going to keep the skin bright and it's going to keep it really plump.
This stuff soaks in pretty quickly. If in the morning your skin is really parched and really thirsty, just put a little layer on. You can put this straight on your face. You can use at nighttime, two or three times a week. But you can also use it if you need it more often.
Just make sure it's a nice thin layer or if you really want to thin it out, if you're a little bit worried about having too much oil on your face, just mix a drop with your moisturizer and rub it around.
It smells gorgeous and this stuff comes with a nice little squeeze dropper, so you can measure out exactly how much you're getting.
You are getting a lot of bang for your buck because if all you need is two to three drops and once a week or twice a week, this bottle, which is fairly big, will last you a long time.
For the price, I gladly pay for what I get out of this bottle.
I like the fact that it comes in a brown bottle so it's not going to be ruined by the sun if it sits on a window or something to that effect. It comes with a pipette and the bottle is glass.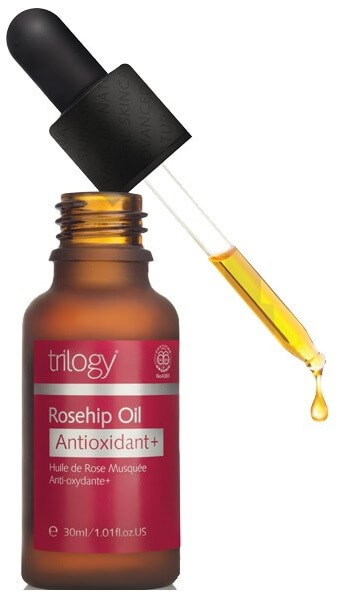 Using Best Rosehip Oil For Face
Any oil that you put on your face is going to create a barrier. If you mix oil and water in a glass, they're gonna separate. So my own personal advice is whatever serums or creams that you put on at night, use them first and then put this on last. This is going to create that barrier and it's going to lock in everything underneath.
Anything that you put on top of this is going to be rendered a little bit redundant, it's not really going to soak through that oil barrier. So I'd say pop this last in your skincare regimen.
Best Rosehip Oil For Face Awards:
Bazar Beauty: Best of the Best 2016
InStyle: Best Beauty Buys, Winner 2016
BeautyHeaven.com.au: Best in Beauty, Awards 2015
Cosmetic Executive Women UK: Beauty Insiders' Choice, Winner 2014
Now you know how Kate Middleton has an absolutely perfect complexion. She used Trilogy's Roshehip oil during her pregnancy and it helped her maintain that flawless skin.
If you want to have the same item in your beauty cabinet as the Duchess of Cambridge, you can buy the best rosehip oil for face here (with free shipping):

Trilogy sells one bottle of the best rosehip oil for face every 20 seconds! Unbelievable!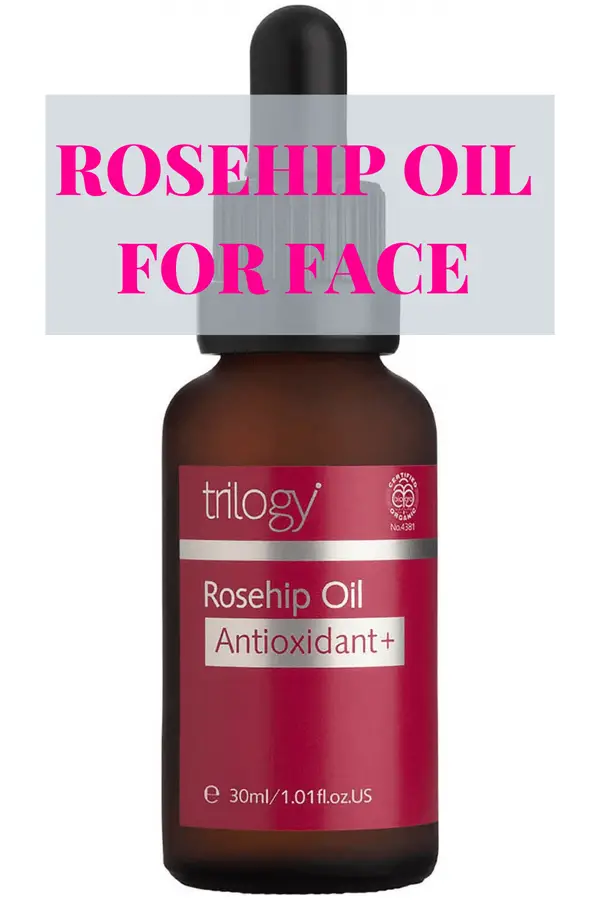 Manuka Honey Face Skin Night Cream
Best Rosehip Oil For Face Review (Used by a Princess)