I'm excited to talk to you about an award-winning, best face serum for mature skin. TNS Essential Serum is the all-in-one treatment to rejuvenate your skin.

This product gets rave reviews from skin experts as well as people just like you who say "if I could only have one product this would be it".
The SkinMedica TNS products are by far some of my absolute favorite anti-aging products and they are one of the top selling medical grade skincare treatments in the entire world.
They are just amazing for so many reasons that I'm going to get into.
What makes the SkinMedica products so unique is that they have the TNS factors in them and the TNS is a growth factor. So many people don't really know what a growth factor is. It's very important for our anti-aging!
Let's get started talking about what exactly are growth factors.
They are naturally occurring proteins that are capable of stimulating many functions in the skin. Remodeling of the skin, skin cell repair and communication between cells are just the main functions of a growth factor.
As we get older, as our skin cells age, we naturally deplete in those growth factors. We naturally don't make as many growth factors as we did when we were younger. So that's just something else that depletes in our skin cells as we age.
So while these growth factors are depleting in our skin naturally, that is when aging occurs, that is when the loss of collagen happens, that is when the fine lines and wrinkles appear and also that is when the sagging occurs in our skin.
When a child has a cut on their skin, you can see how fast their skin heals and that is because they are making more growth factors in their skin.
A child with a cut will heal very quickly as compared to someone much older, it takes a much longer time for a mature person to heal a cut than a child and that is solely because as we age our body just naturally depletes on those good growth factors that repair the skin.
There are different naturally occurring growth factors in our skin cells that work to maintain our healthy skin and the human growth factors play a huge role in the reversal of that aging process.
How did the SkinMedica TNS growth factors come about?
SkinMedica was founded by dr. Richard Fitzpatrick. He was a research dermatologist and he was growing skin cells to help diabetes patients and skin burn victims.
He realized that aging was an ongoing wound that needs healing. He discovered that the byproduct of the skin that he was healing was all those good growth factors and proteins that our skin needs to heal itself.
He took that byproduct of growing skin and he condensed it into what is now our TNS solution.
SkinMedica makes a wide variety of products that have the TNS in them. One of them is the TNS Essential Serum.
Face serums are the most most important thing in your anti-aging routine. They are what's going to actually change your skin because they penetrate the deepest into your skin.
The science behind the SkinMedica serums is that they penetrate really deep into the skin, they push all their ingredients really deep into the skin and that is what really changes your facial skin. So if you are going to splurge on one anti-aging product, make it a serum because that is what's gonna really change your skin.
The growth factor in this TNS product yields a much higher concentration of growth factors than anything else commercially available anywhere in the world.
Because it is specially packaged, the growth factors in this product is stable for two years, which is a very long time. They are scientifically proven to be stable for two years and that's all because SkinMedica works very hard on their packaging to keep their products completely stable.
There are 110 balanced growth factors that are identified in the SkinMedica TNS complex, which is more than any growth factor found in any other line.
Studies have found that the TNS really helps photo-damaged skin as well as boosts collagen by 37 percent in only 60 days. That is more than your retin-a, that is insane and that is so huge for aging skin.
Inside an elegant bottle is a dual chamber. When you pump this out, on one side you get the red recovery complex and it also has a white side which is an APS corrective complex.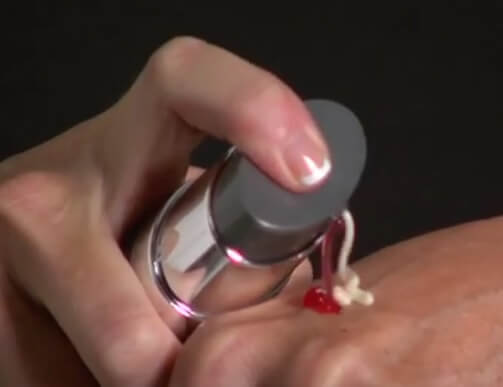 TNS recovery complex is a physiologically balanced mixture of naturally occurring growth factors, proteins, soluble collagen and antioxidants. APS corrective complex is a blend of potent antioxidants, multiple peptides and specialty ingredients that fight free radicals and help rejuvenate the skin.
You blend these two together all over your skin and they just melt and blend and absorb fully into the skin. Apply in the morning and evening after cleansing, toning and before applying any other product. In the morning, follow with a moisturizer, sunscreen and then your makeup. In the evening, after TNS apply your retinol, then your moisturizer.
The SkinMedica TNS Essential Serum is the number one top selling anti-aging face serum in the entire world! This is it. This will change your skin.
Click here to buy + free delivery!
It really helps build the extracellular matrix of the skin, which is essential for mature skin. There are also seven key antioxidants that help fight those free radicals every single day while repairing the skin at the same time.
The serum also has ingredients to help brighten and smooth and just make the skin tone really nice and clear. It also has hyaluronic acid in it to plump and hydrate the skin.
The TNS activates the body's natural mechanisms to heal itself, to repair the skin, to fight stress of the skin and to reverse sun damage.
Your skin will begin to heal itself and put back into the skin what is naturally taken out of the skin which in turn is going to reverse that aging process.
Think of a baby's skin that is naturally plump, it's luminous, it is healthy and that is all because of the naturally occurring growth factors in our skin, which are produced a much more when we are young and as we get older they depletes out of our skin.
The TNS puts those naturally-occurring growth factors back into our skin to really help in that aging process.
Immediately after you start using the TNS serum, you will notice that the texture of your skin will become really soft, really smooth and your skin will brighten and the clarity will become very clear.
All that happens very quickly when you start using this product. You will see pretty much immediate results and with consistent and continued use you will see a decrease in the fine lines and wrinkles.
You will see overall more plumpness to your skin and an overall more healthy looking skin.
Take a look at these before and after photos: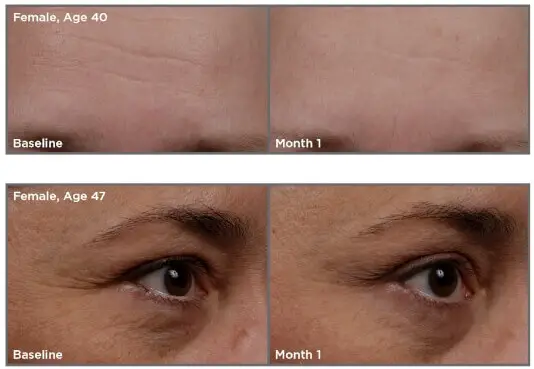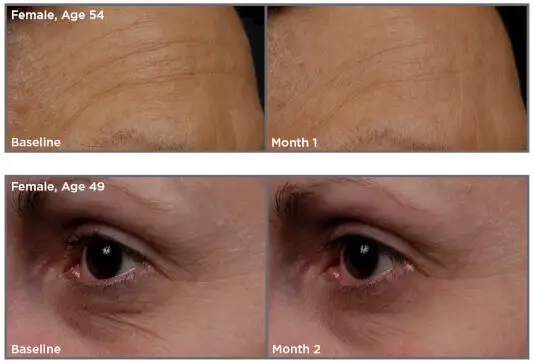 Users report seeing improvement in the appearance of fine lines and wrinkles, enhanced skin tone and texture and reduced appearance of age spots and discoloration. You may start to see a difference after only four weeks of twice daily use, but the benefits will be the most noticeable after 90 days.
The TNS Essential Serum is a product that will always be with me. I travel with this, I cannot leave this behind, I just absolutely love this product. This is an all-in-one anti-aging product!
Again, this is the number one selling anti-aging product in the entire world and that's for a reason.
It is so beneficial for anti-aging that it is just an absolute must!
In the end, TNS Essential Serum is an unparalleled patented treatment that combines the benefits of growth factors and seven potent antioxidants to help restore youthful looking skin and the appearance of fine lines wrinkles and the overall tone and texture of skin.
If you're serious about minimizing the visible signs of aging, get the best face serum for mature skin. It is a product that actually works!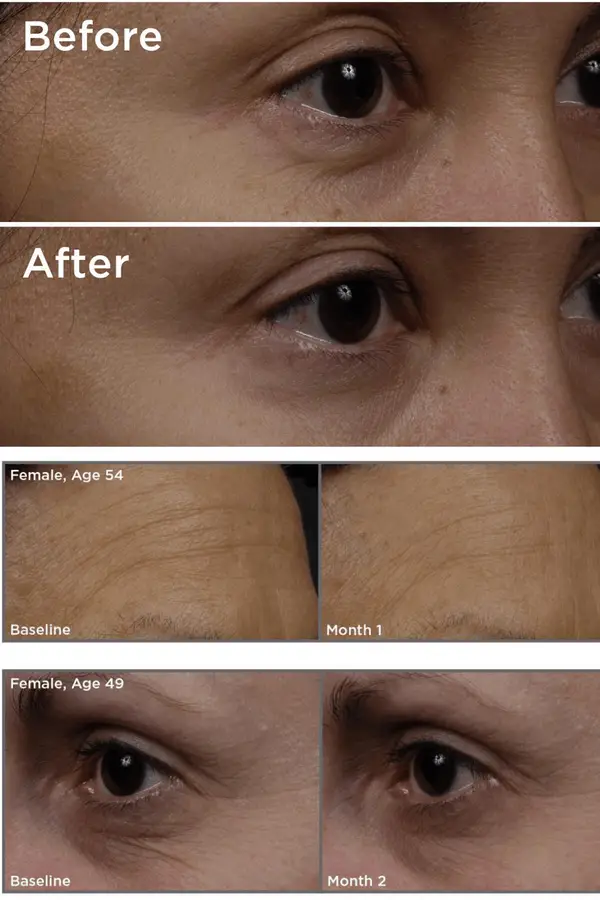 Best Under Eye Puffiness Reducer
Best Face Creams Containing Retinol
Best Face Serum For Mature Skin (This Will Change Your Skin)