This anti aging pillow is a beauty secret. It is the best pillow to prevent wrinkles in your sleep.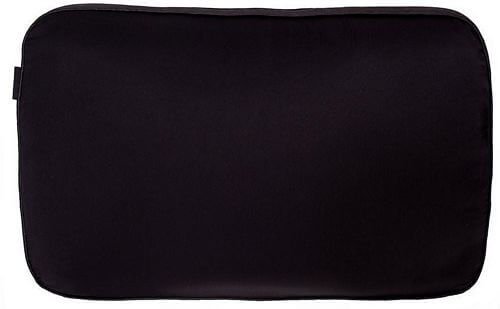 It is called the NIGHT Pillow and celebrities are loving it! You can see a lot of celebrities do the Instagram thing with this pillow.
It is supposed to be black. You are not putting a pillowcase on it. The black is the pillowcase and it's silk.
You can get either a standard queen or a king size.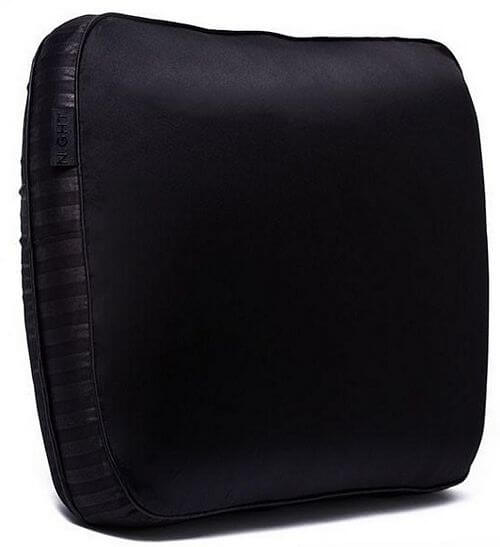 Let me explain why this anti aging pillow is called a beauty secret.
This is a memory foam pillow but it's not traditional memory foam. It's called AirLight.
See Best Water Pillow For Neck Pain
It was created for women by women. It considers all of your needs: your sleep needs, your beauty needs and your comfort needs.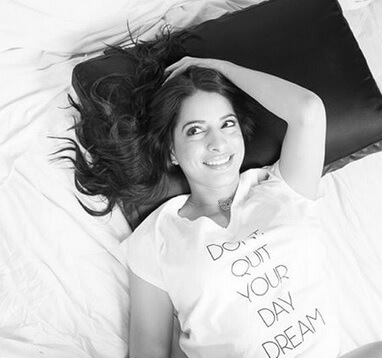 A traditional pillow is causing bedhead because those tuggy cotton pillowcases do the tuggy thing on the hair in the head.
But this pillow developed into a beauty secret because the creators were also finding something about their skin care when it came to the old traditional pillows.
RELATED: Best Skin Tightening Machine For Home Use
They were waking up with a bit of acne on the side where they slept. They were waking up with bedhead and the sleep lines that take a little time to rub out in the morning.
They were spending so much money on their hair and their skin care products, but they were sleeping on pillows that absorbed all of those products rather than their skin.
Beauty experts and stylists recommend sleeping on silk. Silk is good for your hair and your skin. Why? Because silk allows your hair and skin to effortlessly glide across. That is the reason why you will not wake up with bedheads and sleep lines any longer.
See: Anti Bacterial Bed Sheets and Anti Bacterial Bath Towels
Silk helps reduce friction, which can reduce tugging on your hair, allowing your hair to glide more gently overnight.
There is a reason it is black beauty sleep pillow.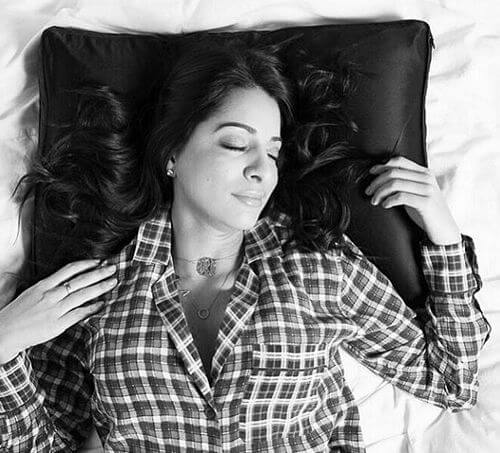 Black negates light. Why are we sleeping on white pillows, when this is the color that helps to create that dark environment needed for good rest. The black hue encourages your body's natural melatonin production for a deeper rest.
Though it's black, which may be a little unorthodox, the black is silk and it's machine washable.
RELATED: Best At Home Microdermabrasion Machines & Treatments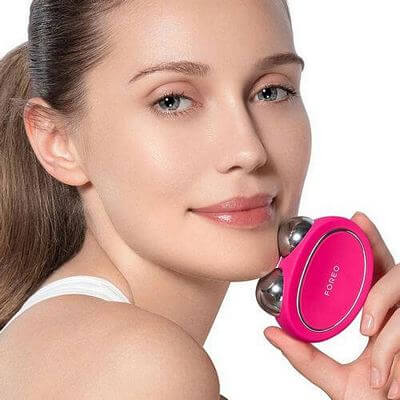 The technology behind the pillow is a combination of TriSilk fabrication and oxygenated memory foam. Both materials have never been used before in the bedding industry.
It uses the AirLight memory foam, which means it is an adjustable pillow. It adjusts to you no matter how you sleep. It cradles perfectly around your head. It kind of has a mind of its own.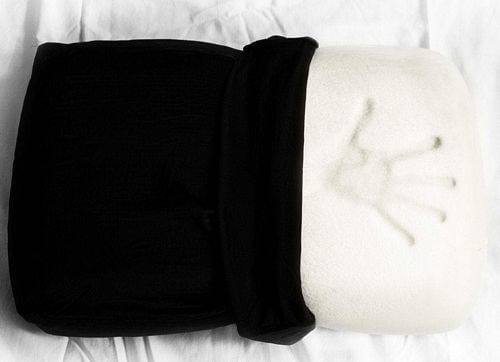 As much as you do for your hair and your skin, you're not gonna look good unless you sleep good. That's where comfort comes in.
This AirLight memory foam, unlike anything else, self adjusts to your individual anatomy, no matter your shape or your size. The foam also yields hypoallergenic benefits.
It's a never-fluff pillow, it perfectly supports the human head's 12 pounds.
TriSilk fabrication, sourced from materials previously used only in haute couture, provides optimal moisture levels preventing bedhead, breakage of hair follicles, wrinkle formation, and skin irritations.

You spend a third of your life sleeping. I was just doing the math on that, which is a little frightening. If all of us live to 75 or 80, that's at least 25 years of your life that you are spending in bed.
The other important thing about having a silk exterior is that it extends the time between blowouts and washing and styling your hair.
The silk pillowcase helps the skin and the hair to glide better during the night when you're moving. Gliding equals zero friction because friction equals problems as we age with our skin and our hair.
They took it a step further.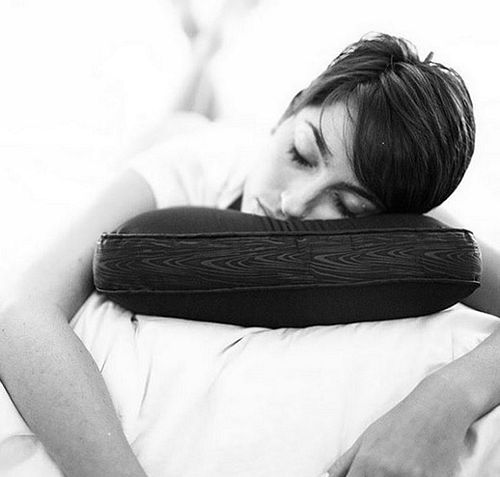 Yes, it's the air light memory foam that is, unlike any other foam, super lightweight. It's getting that perfect balance of comfort and support. But they took a step further and made it reversible to accommodate every type of sleeper in every position.
RELATED: Best Skin Whitening Cream in The World
As you know, we sleep in many positions and move throughout the night. One side of the pillow has the scoop and it is best for back and side sleepers. On the reverse, this traditional side is ideal for stomach sleepers.
Three things I really like about it (besides taking care of my skin and hair):
It's an entire pillow, not just the pillowcase.
You can use it in any sleep position.
Comfort was not compromised.
This anti wrinkle pillow is an investment as you age. A couple things that you can't replace are your hair and your skin.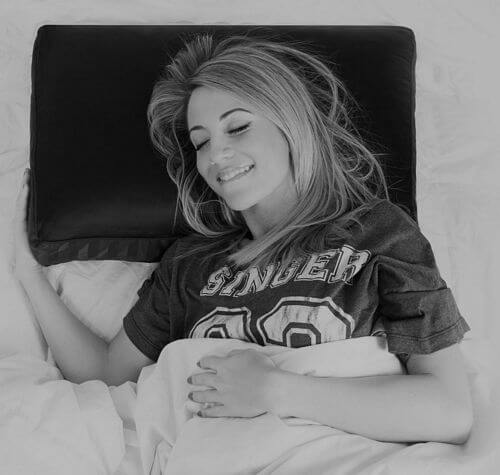 People are so not even used to seeing something like this. The black is meant to negate the light because you want it as dark as possible when you sleep but the black is the silk, washable, pillowcase.
You don't put your own pillowcase over this. You're sleeping directly on it. It is a custom-fit pillowcase, it is smooth and sleek to the surface and it's not gonna bunch off like those other silk pillowcases you may have tried.
Air light memory foam keeps its shape, it is super lightweight, it's fluffier, it's airier and it's not gonna fall flat.
And it's gonna look great on your bed.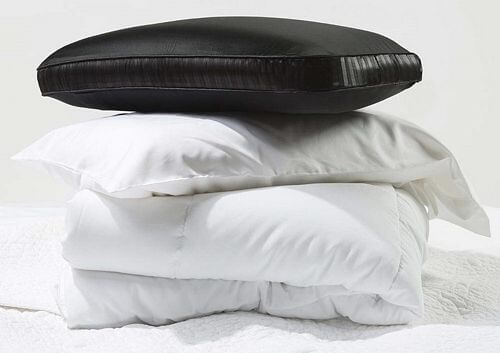 So if you want better hair and skin in your sleep, while enjoying the ultimate in comfort, order this pillow now. Think of it as getting a facial and hair treatment during the night.
You can see it as a beauty product or as a bedding product. It's not gender specific. Men can use it too.
Each NIGHT Pillow comes with extras: a reusable tote bag, custom piece of salty dark chocolate and washbag. This makes it extremely giftable for any holiday.
Click here to buy + free shipping + 101 nights trial (if not satisfied, 100% full refund)
Survey Results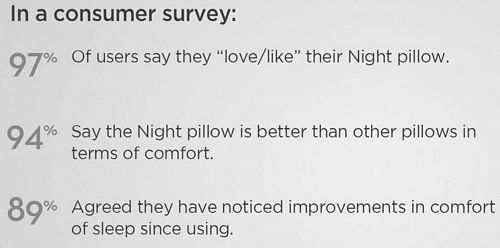 The NIGHT Pillow was featured in:
Self Magazine, Forbes, Business Insider, allure, Rafinery 29, Today Show, Reader's Digest, The View, Mind Body Green, Good Housekeeping, The Cut, Star Magazine, Fast Company, Us Weekly, PureWow, Domino, People, Byrdie, Marie Claire, Wendy Williams Show, InTouch, New Beauty, The Miami Herald and many more.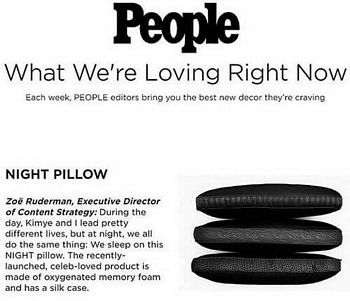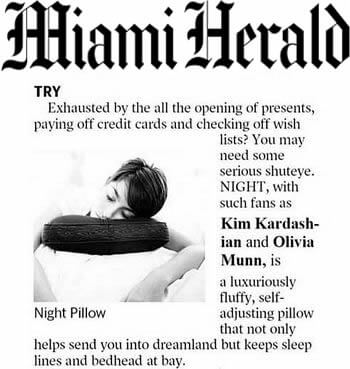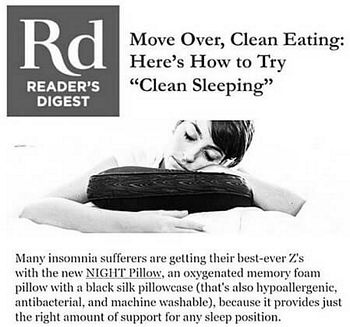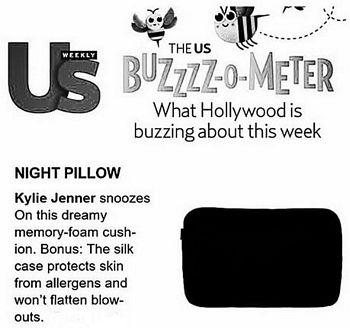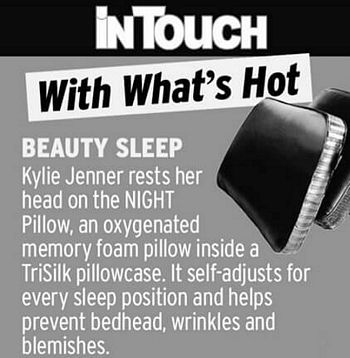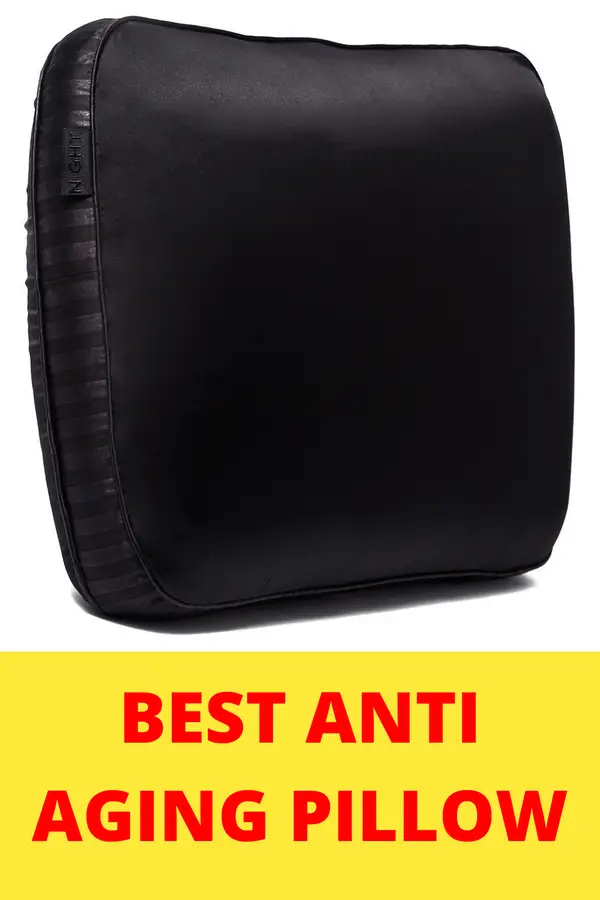 RELATED: Best Skin Care Devices
BEST Anti Wrinkle Pillow (Luxuriously Fluffy)