Many men and women report they're experiencing the signs of aging hair. Most prominent signs of aging hair are going gray, thinness, hair loss, dryness and brittleness.
The good news is that almost all of these changes can be treated!
How?
Using the best anti aging hair care treatment system created by HairMax!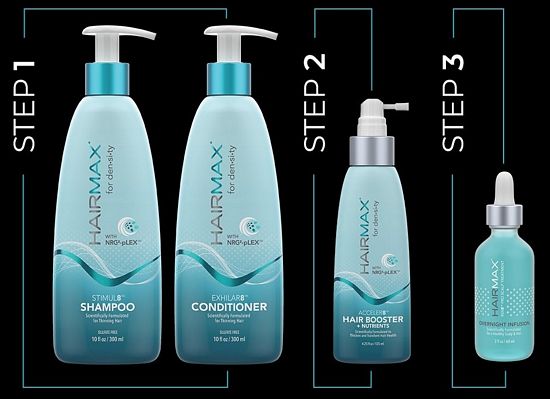 It is a 4-piece, 3-step hair care system that is scientifically formulated to quickly transform thinning and lifeless hair into thicker, fuller and healthier hair.
After years of research, scientists created this 3-step treatment that combines ingredients proven effective for aging, thinning hair. It also includes an innovative topical delivery system.
These super powerful ingredients provide the scalp and hair with increased energy and essential nourishment.
The 3-step system consists of:
STIMUL8 Shampoo & EXHILAR8 Conditioner
ACCELER8 Hair Booster
RSN8 Pro Scalp Treatment
Step 1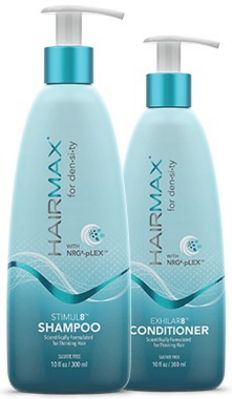 STIMUL8 Shampoo brings life back into lifeless, old hair.
Leaves hair super-clean, removing impurities at the follicle.
Decreases build-up and improves scalp micro circulation.
Increases hair strength and protects against breakage.
Adds noticeable body and volume.
EXHILAR8 Conditioner sends conditioning to the highest level.
Infuses the hydration into your dry hair.
Stops breakage and prevents hair damage.
Strengthens each strand, making your hair fuller and stronger.
Improves manageability, combability and detangling.
Step 2

ACCELER8 Hair Booster
This advanced leave-in booster combines state-of-the-art science with the powerful topical delivery system.
It contains efficacious ingredients that target the hair follicle. It treats all six mechanisms of thinning hair.
Step 3

RSN8 Pro Scalp Treatment
You cannot have healthy hair if your scalp is not healthy.
This treatment has 8 highly active ingredients to rejuvenate, stimulate and nourish your scalp. This helps fight the signs of aging and provides strong foundation for thicker, fuller hair.
Contains peptides, anti-oxidants, amino acids and extracts vital for a youthful scalp.
Some of the Main Ingredients Found in the Anti Aging Hair Care Treatment System
Reishi mushroom – known as the "Mushroom of Immortality", it slows down the premature aging of the hair.
Apple stem cell – delays biological aging in the skin.
Procapil – fights follicle aging.
Caffeine – increases circulation in the scalp and reduces water loss.
Amla – instant lift from the root out and strengthens the hair shaft.
Saw Palmetto – DHT blocker, reduces the activity that causes inflammation in the skin.

You know how old you are but do you know how old your hair looks?
Here are the signs of aging hair and how to take care of it for younger, more beautiful looking strands with these products.
So as your hair gets older or rather as your scalp gets older, certain things start to happen.
First and foremost, it gets drier. Scalp oil moisturizes your hair, so as you age and you produce less scalp oil, your hair gets drier.
Dryness in the hair leads to breakage, which leads to split ends, which leads to frizz.
Another unfortunate occurrence that happens with time is hair loss.
Hair strands get smaller and have less pigment. Also many hair follicles stop producing new hairs, which leads to thinning.
Finally our hair also gets gray and coarser over the years and our color becomes dull and lackluster.
While all of this sounds like bad news, there are products being made to address these signs of aging hair, specifically above mentioned system with a unique blend of powerful ingredients.
They work together to help your hair look up to ten years younger by thickening the hair strands and adding moisture, bounce and shine.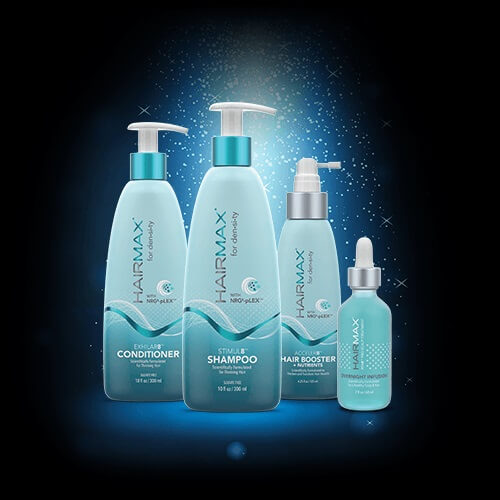 One of the questions that people often ask is about the fact that as people get older they feel like their hair is getting more dry or brittle, it's just a lot less shiny, it has a dull appearance to it.
That's correct, if you do age, some of these changes are absolutely occurring.
There are things you can do to combat these changes.
You can use shampoos that actually are more moisturizing. You could do a deep leave-in conditioner. There are actually products that your stylist can recommend that can help add some of that luster and shine back to your hair.
Additionally one of the things that can really cause a hair to become a lot dryer is blow-drying your hair on too hot of a setting. So you want to go to a warmer or cooler setting and that should make a difference.
One of the most common ask questions is what can I do with gray hair.
See: Anti Bacterial Bath Towels
Unfortunately right now we really don't have that answer. Fortunately there are studies being done across the country in some very well-known institutions to try to get a better answer.
In the meantime, certainly working with the right stylist, coloring your hair, the right type of haircut, all these things can give you a much younger looking hair style.
If you want to keep the color in your hair longer, I have a couple important suggestions.
One is to use a shampoo or conditioner that is specific for color treated hair.
Secondly is to give yourself some UV protection. There are sprays specific to this and there are also some other treatments that are specific for protecting against ultraviolet light.
A little bit can go a long way.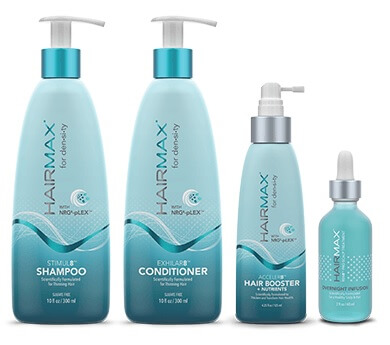 Some women, such as Asian ladies, are known for their great hair.
There are several factors for their beautiful hair, like eating lots of seaweed.
Today I will teach you how to wash your hair in the most anti-aging way.
First wet the hair thoroughly. Massage the scalp. By doing so, dirt will be rinsed away with the water so that you'll need a less shampoo.
Basically shampoo is a chemical detergent which is necessary to wash, but you want to reduce the amount as much as possible.
Second, get a little bit of hair shampoo and wash from neckline. This is important. You don't want to put the shampoo on the top of your head directly, because top of the head is the weakest area from which your hair falls the most. Hair falls from top of the head, not from the back.
So apply shampoo to the neckline and then slowly reach to the top, so that the top area gets only a diluted shampoo, which is more scalp friendly.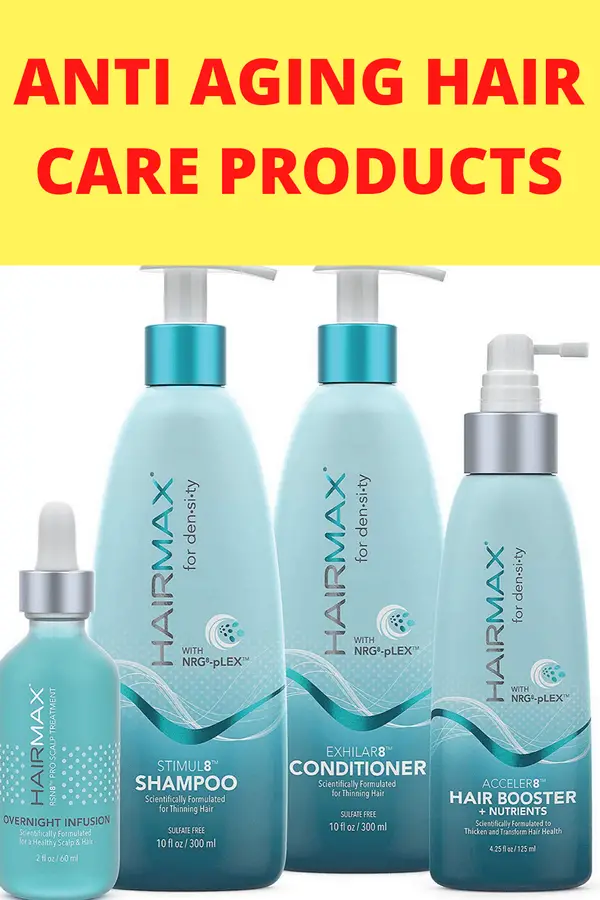 Anti Aging Hair Care Treatment System