This skin tightening machine for home use is becoming increasingly popular! More and more women are discovering the astonishing benefits of this beauty device.

The Silk'n Titan uses the combination of three technologies to tighten the skin of the face.
It uses radio frequency, which is hugely popular for years, red LED, which produces new collagen and elastin and it also has infrared light.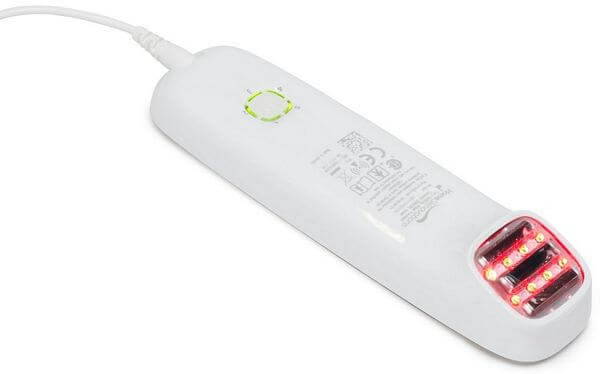 What's really important with this face firming device is the heat. As you're working with the device, you feel the skin get hotter and hotter and you need to make circular motions over the area you are working on.
What that heat does is it heats the collagen and elastin fibers, which are just below the surface of the skin and that heat not only gives you a good glow, but it also forces them into repairing themselves.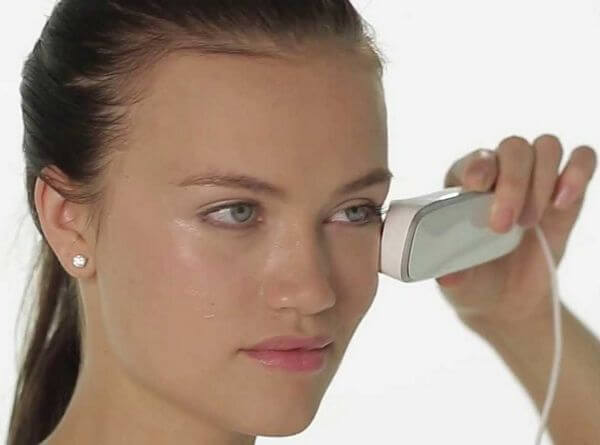 You've got lots of busy activity just below the surface of the skin, which means that you're getting new collagen and elastin. The skin is kind of restoring itself. All that activity is very good not just for an instant lift, but as you continue using the device over time, you're improving the health of the skin.
As a safety mechanism, you can't look at it with your eyes, the device will only light up if it's in contact with the skin.
How to use it
You want to make sure that you have no makeup on your face. You want to start with a clean and dry area.
First of all, switch the device on by pressing the button. You've got five levels of intensity, so if you find the heat a little unbearable on higher levels, move down to the lower ones. It starts at level one. Whenever you begin your treatment, you always want to start at level one, just to warm up your skin.
It comes with a slider gel. This is a conductor but it also contains a huge amount of hyaluronic acid, which is fantastic! If you don't use this gel, the machine won't be able to conduct the energy. The gel helps transfer the radiofrequency heat beneath the surface of the skin.
Apply a small, maybe half a teaspoon of gel, right on your machine. You can actually apply it directly to your skin if you prefer. It feels very nice.
You may be able to see that the red LED lights coming on. When you do this on your face, it feels absolutely lovely. Almost right away you can feel the heat penetrating through your skin.
Warm up the skin for about a minute on the low level and once you've treated for about a minute, take the device and move it up to a higher level. You can go right to the top. If it's uncomfortable for you you can set it at level 3 or level 4. Or you can just speed up your movement. The faster you move the device, the less heat you'll feel.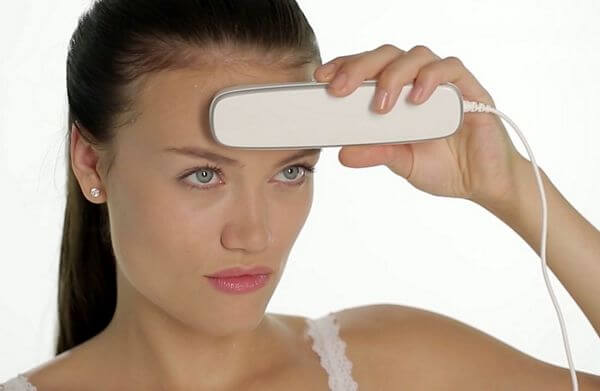 Move the machine in a circular motion. Basically what you're trying to do is evenly distribute the heat. Keep it moving, you don't want to hold it in one spot and you're going to do this for 15 minutes. That's really important to see results. The first five minutes is bringing the temperature beneath your skin to 43 degrees Celsius (109F).
Your skin will become a little bit pink. That's completely normal. There is no pain whatsoever. It's actually very gentle, feels really nice.
Once you've completed your treatment, turn off your device. Remove any excess gel and apply your moisturizer right away. You'll see immediately a glow and the texture of your skin is smooth and soft.
It is slightly time consuming. You can focus in on particular areas if you want to treat them. So if eyes are a problem, you could do a sort of ten minute procedure working on the eyes, but if you want to do the whole of your face, you are looking at a good 45 minutes.

Areas that you can treat are your forehead, the crow's feet around your eyes, labial fold, jaw, neck. You're going to treat two times a week for ten weeks. Then you're going to treat once every couple weeks to maintain it.
The nice thing about this face lifting device is it's very difficult to do anything wrong with it, unless you just hold it in one area and make tiny circular motions.
You can in the evening put your gel on your face and sit and watch TV and do your treatment. It's very relaxing, you don't have to sit in front of the mirror, you don't have to put in a huge amount of effort with it.
Yes, 45 minutes is a lot of time to give but you can be doing something else while you did it.
Click here to buy + free shipping!
If you're noticing changes in your skin, like the appearance of fine lines around the eyes, around the mouth or you're noticing that the skin isn't as firm as it was, so you're losing some of that elasticity, some of that spring, then the Silk'n Titan is a perfect device for you because not only will it correct some of those imperfections but actually it's going to help to prevent them from getting worse.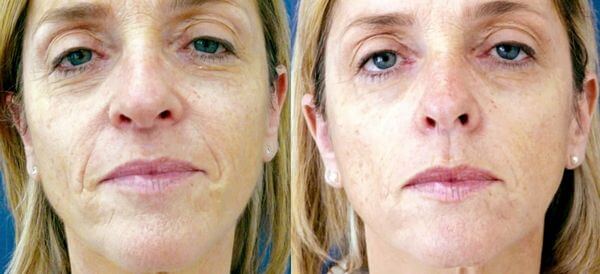 The Rejuvenating Benefits of the Silk'n Titan
Rejuvenation means that we can improve things like wrinkles, so we do wrinkle reduction, we can achieve skin tightening by improving the elastin in the skin, it will also help to lift the contours of the face because it improves your elastin production, it also increases circulation to the skin, which means that you'll get much more of a glow and a much better luminosity of the skin. So all in all the skin is going to look fresher and more youthful.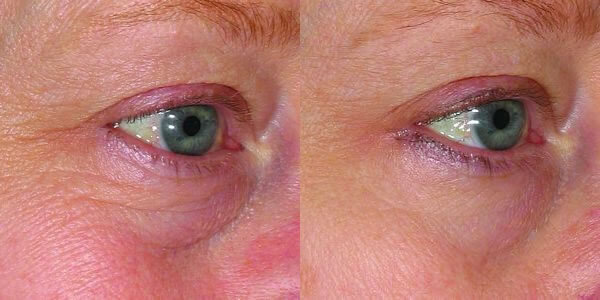 The device uses home tightening technology.
Infrared stimulates blood flow to the skin and the muscles. This helps to improve the glow and the radiance of the skin.
Red light LED technology penetrates about two millimeters into the skin and it triggers collagen production. This will help with fine lines, wrinkles and general texture of the skin.
Bipolar Radio frequency penetrates four millimeters down into the skin and this triggers elastin and collagen production, which means that we get a deeper lifting and tightening of the skin and this is great for improving the contours of the face.
These energies have never before been used for at-home anti-aging treatments. You've only been able to get them in the dermatologists office or professional salons or spas.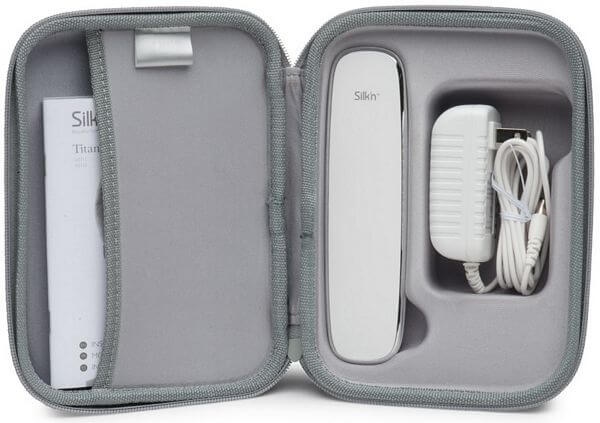 If you follow the regime, the Silk'n Titan will give you more rejuvenated healthier skin but make sure you stick to the regime.

See other beauty products: